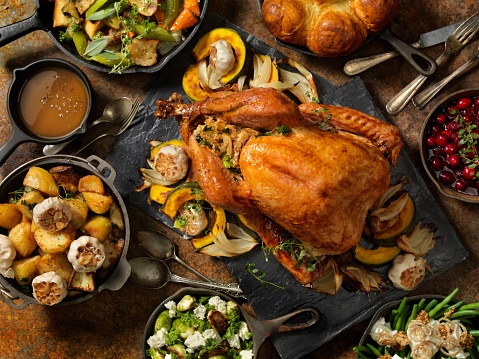 These Content Marketing Upgrades Will Drive Better Results Next Year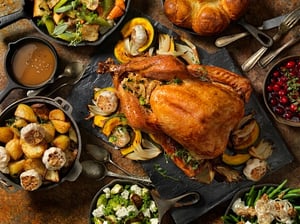 Almost everyone knows you need content marketing tactics and highly relevant educational content to attract people to your company, move them into your revenue cycle and nurture them through their buyer journey and the eight stages in the Cyclonic Buyer Journey™.
But content marketing changes just as fast as some of the other tactics in your arsenal, and with Thanksgiving tomorrow, we thought we'd share some of the more innovative content marketing techniques we've seen outpacing other approaches in terms of conversions, leads and increased sales cycles.
Enjoy your Thanksgiving, and then consider adding these content marketing applications to your 2019 content marketing strategy.
1) Video
No one should be surprised to see video at the top of the list. But this isn't your grandma's handed-down recipe for the standard mashed potatoes dish. This is more like loaded mashed potatoes with truffle-infused rosemary garlic butter. Yum!
Video marketing has evolved. Let's leave behind the highly produced, scripted and expensive video that takes you weeks to plan and finish, only to have it feel outdated just a few weeks after it's ready. Let's also leave behind the walking social media video posts that everyone seems to be in love with.
Let's be much more creative. Consider a video blog. Instead of writing your blog, try a homemade video. Keep it under three minutes, add it to your written blog and track how many people watch vs. read. Viewers are willing to accept a slightly lower-quality video if it looks authentic and the audio is excellent.
Remember, a lot of people watch videos on their smartphones, and even people more watch video with the sound off or low. Make sure all of your videos include closed captions for just this reason.
Not sure what content to include in your video? A great place to start is with the list of questions your prospects and customers ask on a regular basis. If customer service reps keep getting the same questions, consider using video as part of the customer service experience to proactively provide information related to those questions.
Take a Netflix approach to your video content. Come up with an idea for a series, then shoot 10 to 12 episodes all at once and publish them like Netflix does (as a season) for viewers to watch at their own pace. Use the medium to its full potential. Consider the set, think about the participants and make sure your format, topics and content are provocative, innovative and interesting enough to get your prospects' attention.
Take a disruptive position. Take a stand. If you have a dissenting opinion, voice it. Whether people agree with you or not, the bolder the position, the more attention you'll attract, and that is the goal of content marketing.
HubSpot and Vidyard have made it simple to make videos for marketing, sales and customer service applications. Now sales reps or customer service reps can instantly turn on their video app, create a quick educational or helpful video and embed it in their emails.
2) Pillar Pages
Instead of standard green beans, let's punch it up and offer fried Brussels sprouts with bacon, a drizzle of balsamic and candied pumpkin seeds. Delicious!
Pillar pages? Not a new idea, but you might not have noticed how many page one rankings and position zero rankings are pillar pages today. If you want to rank, you'll need pillar pages, and pillar pages are much harder to create than blog articles.
Google "pillar page" and you'll find a pillar page from SalesHub. Google "Cyclonic Buyer Journey" and you'll find a pillar page.
If you start noticing the search results from your daily searches, you'll start to notice more pillar pages and fewer blog articles, although sometimes it's hard to notice the difference. In short, what Google is looking for on pages is delivered more effectively through pillar pages than through blog articles or standard website pages.
This means your content marketing strategy has to adjust to include building pillar pages in 2019. Square 2 has a handful of pillar pages designed around specific keywords.
Start by defining the keywords you want to rank for and doing the research to understand the likelihood of ranking for those keywords. For example, if you're a health care insurance consultant and you want to rank for health insurance, good luck. It's not likely going to happen due to the sheer number of competitors and the size of the competing companies.
This is where content marketing strategy, search engine optimization strategy and website strategy converge. What do we need to and want to rank for? How competitive is it to rank? What do we need to execute to drive those rankings?
Now you're ready to build a pillar page. The ingredients that go into building a pillar page include links to offsite content, links to other pages on your site with additional content, graphics, images, charts, tables, video, additional offers in context to the page's content and copy that is optimized for those keywords.
Google is grading your pages based on time on page, conversion rate of the page, clicks on that page, bounce rate on that page and more. If you do everything in your power to optimize for these factors, you'll find your pages moving up in the rankings.
3) Content For Sales
Thanksgiving wouldn't be complete without a bread item. Dinner rolls were fine last year, but this year we're serving cheddar jalapeño cornbread in a cast-iron skillet. They offer amazing taste and dramatic presentation. The same approach is going to do wonders for your sales process.
For years, we've been encouraging salespeople to continue marketing's mission around education and help prospects make a safe purchase decision. One way to do this is to use content in the sales process to ensure that educational content gets delivered.
But this year we're stepping it up by designing content right into the sales process.
Instead of hoping sales uses content, instead of hoping they have the right content and instead of pretending they're not creating their own content, you should get much more proactive with the content strategy for sales.
Map out the prospect's buyer journey and every single touch point with sales. Gain a deep understanding of the questions and concerns your prospects have during their interactions with your sales team.
Then plan, write and design the content pieces that address each and every one of those questions or concerns, and build that content right into your sales process. Teach reps to send content item #1 at this stage in the process and content item #2 at this stage.
Make sure that content is dynamic, interactive and interesting. This means you don't want four whitepapers. Instead, you want one e-book, one video, one infographic and one podcast episode. Assuming these formats fit with your prospect's persona, now you're ready to sell.
4) Content For Customer Service
Forget the jellied cranberry sauce that comes in a can (although people do love this). Graduate to the cranberry and orange walnut relish that makes your sister-in-law sing.
Just as you'll design content into the sales process, you should be planning in 2019 to design content into the customer service process, too.
What questions do customer have? How can you upgrade that experience? Would a knowledge base help? Would an FAQs section be better than handling one-off questions? Can some of what customer service reps handle be better serviced with chat, online resources or a video library?
All of these assets should be part of your content marketing strategy, and all of these should be designed to drive business results like renewals, upsells, cross-sells and advocacy.
Not sure about how content services advocacy? Click here to learn more about advocacy marketing and how these are critical assets you'll need in 2019 to drive improved performance from marketing and sales execution.
5) Lead Nurturing Content
No Thanksgiving would be complete without the stuffing. But again, we can do so much better than standard stuffing. Instead, let's serve a sourdough, wild mushroom and bacon stuffing that gets your guests to say wow!
Lead nurturing campaigns are like stuffing. Everyone knows you need it for a complete dinner. But did you know that a content marketing strategy should be behind every single lead nurturing email?
Yes, every one of those emails has a goal — to move your prospect through their buyer journey. Content placed properly can be the difference between success and failure.
For people early in the buyer journey, get them on your blog so you can have contact with them more than once a month. You can also offer them webinar invites and sneak peeks at upcoming content offers. Podcasts and video assets are good ways to judge how quickly their buyer journeys are progressing. If they convert on that content, they're moving from early buyer journey to the middle of their buyer journey.
Their behavior with content and your website is an excellent way to set up lead scoring models that allow you to track and attribute a prospect's activity to their buyer journey stage.
Don't stop there. Create back-end-of-the-buyer-journey offers that give prospects the chance to engage with sales. Offering value-oriented sessions, evaluations, grades, assessments and other insights gives your prospects a reason to talk with your sales team, and again, it signals they're ready to talk with sales.
CAUTION: This does not mean you can sell. This does not mean your offer is schedule a call with a rep today. It means giving them value in exchange for their time and then qualifying the person after you've delivered that value.
6) Podcasting
Finally, no meal is complete without dessert. Skip the pumpkin pie and go right to pumpkin pie stuffed cheesecake. Better yet, don't do just one dessert. Instead, give your guests a collection of options. Apple crisp with a hint of cheddar cheese. Vanilla ice cream and a pecan pull-away tart. People love options when it comes to dessert.
Podcasting is very similar. It's become a popular tactic, and podcasting has never been more effective. At the same time, more podcasts exists than ever before (over 550,000 podcasts and 18.5 million episodes, Podcast Insights reports). That's a lot of competition.
Podcast listeners are loyal, with almost 80% saying they listen to all or most of the show, and they listen to an average of seven podcasts a week.
Podcasts are so easy to produce today that almost everyone is doing it. What's the secret to the podcast tactics within your content marketing strategy? Dare to be different. Try publishing it as a season, with all of your episodes available at once instead of doing one a week on a random ad-hoc topic.
One advantage of this is you get to promote the entire package instead of just one at a time. More opportunity to get people to subscribe, to share, to listen and to become fans.
Make sure you have something interesting to say. The bolder, more disruptive and more controversial, the better. Then weave this content into your marketing, sales and customer service experience to create that remarkable experience your prospects are hungry for.
For an example of a season approach to podcasting, check out our Smash The Funnel podcast.
Plan your content marketing strategy with these six upgrades, and your prospects will be calling the content you serve up restaurant quality. More importantly, they'll be signing up, converting, moving through your sales process and becoming new customers.
Square 2 — Building The Agency You'll LOVE!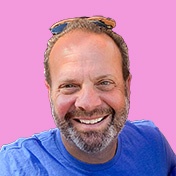 Mike Lieberman, CEO and Chief Revenue Scientist
Mike is the CEO and Chief Revenue Scientist at Square 2. He is passionate about helping people turn their ordinary businesses into businesses people talk about. For more than 25 years, Mike has been working hand-in-hand with CEOs and marketing and sales executives to help them create strategic revenue growth plans, compelling marketing strategies and remarkable sales processes that shorten the sales cycle and increase close rates.