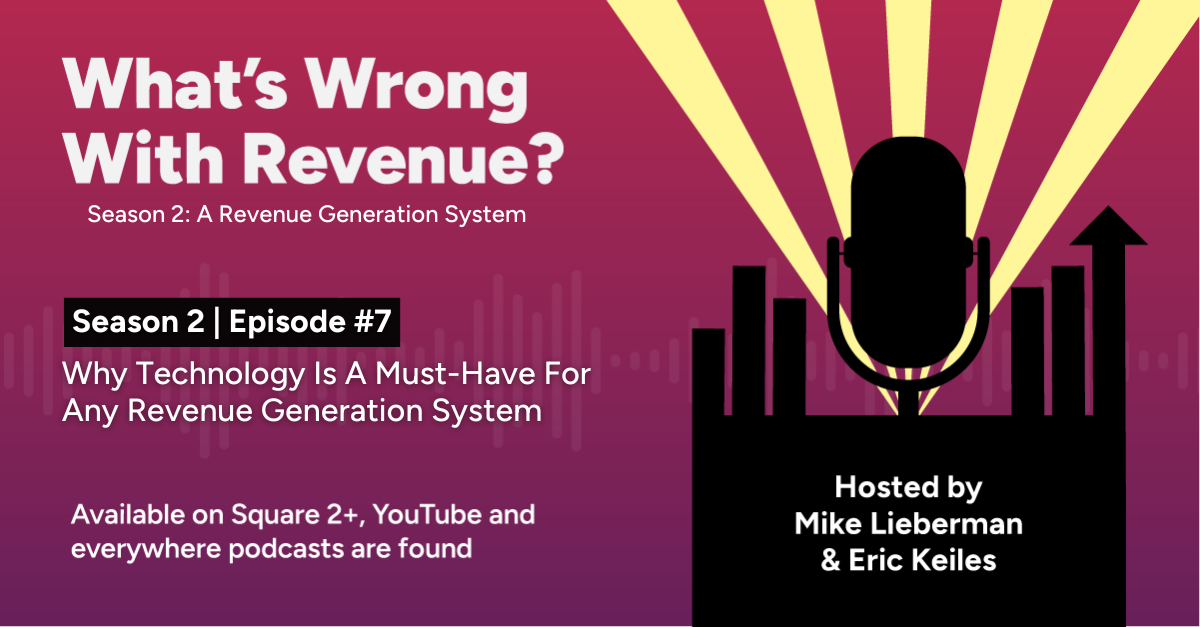 This show was released on February 23, 2023. To watch the show on demand, visit the show page here. To see all our audio and video content, check out our free streaming service, Square 2+.
In this episode of What's Wrong With Revenue?, we talked about why technology is a must-have for any revenue generation system. It's impossible to build a successful system without technology, tools and a database to support you and your revenue team. Leveraging technology to drive the bottom line is key to growing your business.
We discussed the advantages of an all-in-one solution instead of having to log in and pull information from a variety of sources. If set up correctly, using a tool like HubSpot allows you to easily review dashboards and reports very quickly, separating you from your competition today.
Your CRM and sales technology are your company's most important technology. When these two systems work together, you can immediately see what parts are not working and make changes. We dove into the power of technology in your marketing program and how to use it to knock out the competition.
Using customer service technology is a tremendous opportunity to offer additional services and identify new revenue opportunities. We uncovered why leaning into the passion of your current customers and making them feel like they are part of a community is so important for the sales journey.
When you establish a relationship, people want to be attached to the brand and become loyal. You can use a customer service platform to connect with customers, understand their needs and share information with them so they buy more.
We ended the show talking about why you need data to make every single revenue-related decision. Take a hard look at your data and invest money to get that data into a position where you feel really good about it. If your data is not accurate, not organized, not current or not clean, you are going to have a lot of trouble doing things. At the end of the day, your data is your most important corporate asset.
To watch the entire episode, click here.
If you'd like to subscribe to the show, we'll email you a link after we've recorded each show – just click here. If you'd like to submit a question to the show, we answer questions every week – just click here.
If you want to watch the show and all the other audio and video content published by Square 2, visit our Square 2+ page. It's full of valuable content related to marketing, sales, technology, revenue growth and more.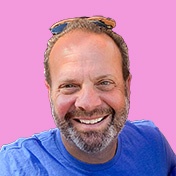 Mike Lieberman, CEO and Chief Revenue Scientist
Mike is the CEO and Chief Revenue Scientist at Square 2. He is passionate about helping people turn their ordinary businesses into businesses people talk about. For more than 25 years, Mike has been working hand-in-hand with CEOs and marketing and sales executives to help them create strategic revenue growth plans, compelling marketing strategies and remarkable sales processes that shorten the sales cycle and increase close rates.