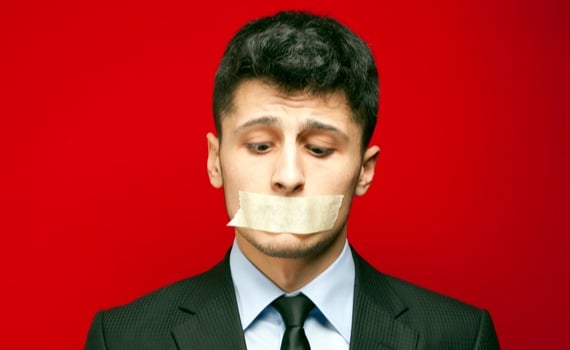 The Right Digital Marketing Partner Helps You Grow Your Business
Are you currently working with a digital marketing agency? Have you worked with one in the past? Or are you currently on the lookout for a digital marketing agency partner? Whether you have worked with digital agencies before or are new to the relationship, there is much to learn from a talented and reputable partner.
A great agency partner says and does a lot. Your digital marketing agency partner should make strong recommendations, work to grow your business, be super responsive, support your goals, and inform and educate.
You should expect to work with excellent communicators who make you come away from a meeting feeling smarter, more confident and generally excited about your business and its marketing strategies.
However, as many things that your agency partner should say to you, there are a few things that they should never say to you. Some of these are not necessarily dishonest, misleading or even deliberate, but they are detrimental to your digital agency relationship and, even more important, the impact of your precious marketing dollars on your business.
You Don't Say...
Listen for these three responses and challenge your current digital marketing agency partner or one you are vetting to answer why they said what they said. On the outside, it may sound like an innocuous comment or the right thing to say, but with an educated ear you can help improve your agency relationship or start out on better footing as you begin working with a new partner.
"I have another client who does the same thing." "Sorry I'm late, I had another client meeting." "I have a lot of clients that I consult."
"What? My agency has other clients?" Of course they do – sometimes many, many clients. That's not necessarily a bad thing, and in general, a well-rounded agency with various industry experience can only deepen the marketing and digital technology knowledge they bring to your business.
However, you don't really want to know that, do you (except perhaps in the vetting process)? Your agency should make you feel like you are their only client and that they are devoted to you.
And they should be devoted to you! You don't want or need to hear excuses about why they can't make a meeting date, why they're late or why they may be off-kilter in a meeting with you, especially if they refer to another client.
Your agency's focus during any interactions with you should be 100% on you, and you should feel you are their #1 focus. If they make you feel like their only client, perhaps you will reward them with making them feel like they are your only agency partner.
"Let's put you on a monthly retainer." "We have a standard retainer engagement that we recommend for a client like you." "A retainer will provide the best value for your account."
Hmm, what flavor are you? Chocolate chip? Oatmeal raisin? This all sounds a little too "cookie cutter." Every client is unique and should be treated that way. Not only is your business unique, but your business is in its own individual life stage or cycle.
Are you a startup? Introducing a new product or service? Looking forward to navigating the next steps of a legacy business? All of these factors need to be fully discussed for your agency to make the right choice for you, not for them and their cash flow.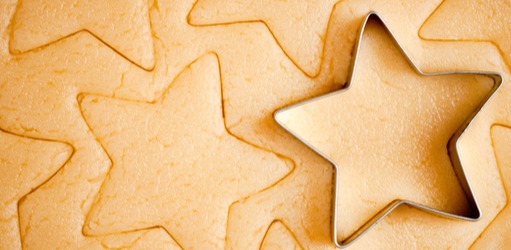 Your agency should not use templates or standard approaches to your business; if so, they are not bringing you the tailored approach you deserve. Why pay for an approach that many others in and out of your space might employ?
Your agency owes it to you to do a thorough deep dive into your business and your goals. They should have multiple discussions with you and be willing to pivot and adjust recommendations even after they have prepared them and solicited your input.
Many times, a retainer is the right strategy for clients. But with today's ever-evolving digital technologies, some clients may only require consultation services, marketing operations support or project-based support.
Certainly, these approaches may lead to a retainer in the future, but not every client needs or wants a retainer, especially if they have engaged in retainer engagements in the past, have a multi-person in-house marketing team or believe in spreading the "love" around and hiring multiple partners.
Agencies should be looking through the lens differently, and you should as well.
"Yes, we agree." "Yes, we can do that." "Sure, we'll do that for you."
All of these responses sound great, yes? No, they don't! No one wants a "yes person," and any agency partner always or almost always saying "yes" is not working on your best behalf. Answering with a "no" at times is not rude, unresponsive or inflexible. It is the right thing to do. It shows strategic thinking, professionalism, talent and real concern for you and your business. The right thing to do is not always easy, but it's usually always right!
Yes, (did I just say "yes"?) all agencies want to please their clients, make them happy and bend over backward. This is all good, as responsiveness is one of the key factors of client happiness.
Continue to expect responsiveness from your agency, even if that response is not "yes." Their professional disagreement with your request or strategy is a strong show of "love" from your agency, and you should appreciate the word. Your agency should always look out for you.
As great as your digital marketing partner may think their recommendations are for you, you may disagree, and that's OK. However, sometimes, you may not fully understand their strategic approach, not fully understand the work proposed or feel uncomfortable and inclined to revert back to your old ways.
Be honest with your agency on why you feel the way you feel and why their "no" might strike a nerve. Ask questions and admit you are confused. Open and honest communication will always rule and rule well.
Say What You Mean, Mean What You Say
No one always says the right thing, and your agency will most certainly fall into this category, as will you as their client. But with some insight into what may be behind what they say, you can make better choices, feel better about your relationship and continue to strengthen your marketing success.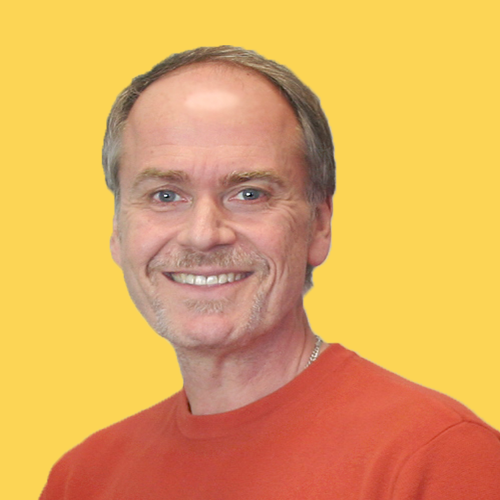 Frank Tolkacz, Senior Growth Strategist
Frank Tolkacz is a Senior Growth Strategist at Square 2. He has more than 20 years of agency experience in strategic planning, marketing, copywriting and account management across consumer, B2B, pharmaceutical and retail lines. Frank has played a major role in developing campaigns that included print, interactive, direct marketing, and TV and radio spots for Merck, Wyeth and Sovereign Bank, just to name a few.