HubSpot is making significant progress in releasing new features for all its hubs. That's good news for users and customers, but it also presents a challenge in being able to keep up with all the new features and feature upgrades.
No worries, because as one of HubSpot's most established partners, the team at Square 2 is working directly with HubSpot to bring updates directly to you.
We'll sift through all the product update news, highlight the most significant new features and help you understand how these new releases might help you and your company grow better with HubSpot.
To sign up to receive our monthly updates via email, click here.
This month we'll highlight the inbound calling feature, a new interface for viewing and managing quote details, new task priority options, a new Microsoft Exchange integration for calendars and emails and some new features to the Payments Hub.
New Inbound Calling Features Announced
Businesses can now acquire a US, UK, or Canadian phone number within HubSpot. These phone numbers can be used to place outbound calls and receive inbound calls forwarded to your phone. All inbound and outbound call records, recordings and transcriptions will live in the CRM.
Previously, HubSpot only offered the ability to place outbound calls using your personal phone, so inbound calls and records existed entirely outside of HubSpot. Now you can connect with customers using a HubSpot number and centralize all conversation records in your HubSpot CRM.
To use this new feature, navigate to Calling settings and select "Get A HubSpot number."
Search for the desired number and select "Get This Number."
Admin users assign the phone number to any user with a Sales or Service seat. The user then adds the forwarding number where they want to receive calls.
After a call, inbound and outbound call records can be found on the Calls Index page. Users can select a call-in order to review the details and associate it with the relevant CRM record.
This feature is available to Sales and Service Hub Starter, Professional and Enterprise customers.
A New Interface For Viewing And Managing Quote Details
There is finally a new way to view your quote details all in one place including amount, preview link and expiration date.
Previously, you could not view or manage quote details in a way that is similar to other default objects in HubSpot. By introducing the quote details page, we not only allow you to view and manage quote data in a consistent way but also enable future improvements to quote management.
Quote users can open the quote details page from the quote admin page for all published quotes by clicking Actions > Details. From there, they can view their live quote, copy the link and see additional details about their quote.
This new feature is available for all Sales Hub users.
New Task Priority Options
What good is task assignment if we can't prioritize those tasks for our team? You are now able to assign additional priorities (high, medium, low and none) on tasks. This is available in all areas of the platform where tasks are created such as Workflows, Sequences, Task app, Record pages and more.
This was the most requested feature in the HubSpot Community Forum for Tasks. Thank you, HubSpot, for taking the community feedback so seriously.
Finally, The Microsoft Exchange Integration For Calendars And Emails Is Ready
Microsoft fans, it's time to celebrate. Users can now connect their Microsoft Exchange account to HubSpot as a connected inbox or for use with the Meetings tool. This includes the option of using a static IP range that can be added to an allowlist by IT teams.
The integration is designed for accounts using on-premises servers running Exchange 2010 SP2 and above. Exchange Online users should connect using the Office 365 integration.
Users wishing to connect their Exchange accounts to HubSpot were previously unable to use any calendar integrations and were required to use the generic IMAP connection for email. This integration has been specifically built using Microsoft's best practices for syncing data with Exchange servers to ensure the most reliable experience for our users.
A connected inbox enables users to send individual emails and sequences, as well as log email replies to the CRM. An integrated calendar allows users to create meetings links to share with contacts.
To connect your email account to HubSpot, navigate to Settings, General, then Email or Calendar depending on which you would like to connect. Click "Connect personal email" or "Connect your calendar" and select Exchange.
Note that there are some feature limitations. For example, only personal inboxes can be connected. Exchange accounts looking to use team emails with Conversations should use the hosted email feature.
Additionally, the cancel or reschedule features in meetings will not work for Exchange-connected users. Bi-directional sync between calendars is not supported for Exchange users. Meetings created via a CRM record will not be added to an Exchange calendar. Meetings created in the Exchange calendar will not sync into HubSpot as a calendar event, and the ability to insert clickable times is not available for Exchange customers.
Stay tuned, as I'm confident these will be addressed in upcoming releases. This new set of features is available for everyone including those using the Free CRM.
New Payments Features Added
HubSpot customers can now add additional contact fields to payment links to collect information from their buyers. Previously, there were only four contact fields (first name, last name, email address and phone number) that could be captured when a buyer purchases using a payment link.
People have become accustomed to being able to capture contact information using Forms and Meetings so naturally, you'd like the ability to have the same flexibility on payment links. Now you can capture basic information without needing to have buyers submit both a form and payment link.
Additional contact fields can now be added to the payment link and filled out when a buyer purchases. Both default and custom contact properties are supported for field types such as text fields, drop-downs, radio select and dates.
In addition to the form improvements, you can now collect recurring payments from your buyers via the ACH payment method using HubSpot Payments.
Collecting recurring payments via ACH provides you with the same flexibility in managing subscriptions as credit card payments but at a much lower cost. With this new feature, you can confidently offer both credit card and ACH payment methods to your buyers.
You can select ACH as a payment method when creating a payment link or a quote with recurring line items. When your buyer pays via ACH, a subscription object is created and associated with the contact, deal and quotes (if available).
HubSpot Payments will automatically charge your customer at the billing frequency specified on the quote or payment link and update the subscription record.
The Payments addition is quickly becoming a viable product for companies who want to do business electronically.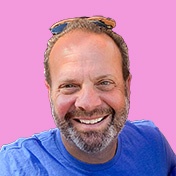 Mike Lieberman, CEO and Chief Revenue Scientist
Mike is the CEO and Chief Revenue Scientist at Square 2. He is passionate about helping people turn their ordinary businesses into businesses people talk about. For more than 25 years, Mike has been working hand-in-hand with CEOs and marketing and sales executives to help them create strategic revenue growth plans, compelling marketing strategies and remarkable sales processes that shorten the sales cycle and increase close rates.