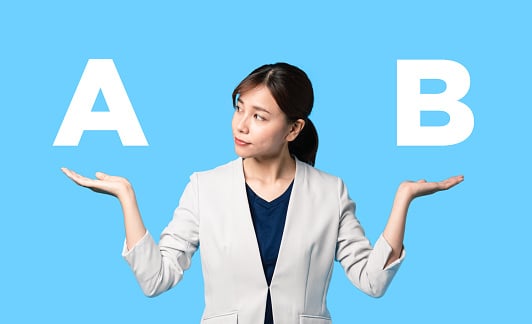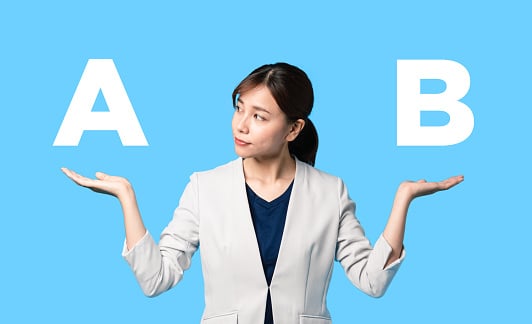 If you're using HubSpot as your marketing, sales and customer service execution platform, you might have realized that working with an agency partner is a fast track to getting your HubSpot instance optimized, getting campaigns out the door, analyzing performance and driving results.

If you're not working with an agency partner, you should strongly consider it.

Most of the companies that come to us have used HubSpot for a year or so without realizing the promise of more leads, more sales opportunities and more revenue. Working with someone that has extensive experience provides a major lift in a short amount of time.

But there are so many partners and a variety of partner tiers. Do you really know the difference between the top two tiers (Elite and Diamond)?

Here's an overview of some of the major differences.
Elite Partners Sell More
Elite partner agencies do have two major differences compared to Diamond partner agencies. One of them is they sell more. In fact, some agencies will sell companies anything just to get the HubSpot commission and the credit toward their tier.
You should be aware of this, especially if their recommended retainer is lower than you expected. Some agencies also come in low out of the gate and then work hard to upsell you during the engagement.
Here are some questions to ask as you're vetting agencies:
How do we work together during the engagement?
What exactly is included in this retainer?
Do you expect the retainer to increase over the next six to 12 months?
How much do you expect it to go up? When do you expect it to go up?
If this initial estimate and retainer are accurate for what I need, why would it go up?
If they tell you it's not expected to go up unless you dramatically change the scope of the work, you should feel comfortable with the price and they shouldn't surprise you with recommendations to upsell or raise your retainer.
Elite Partners Service More
Elite agencies also service more, which means they have more clients that they need to attend to. While not the case with all Elite agencies, this might mean you're a little fish in a big pond. Getting the attention of senior people might be hard. You might also be working with more junior people most of the time.
Here are some questions to ask about this situation:
Who exactly would we be working with?
How many people will be on our account?
What are their experience levels and for how long have they been with you?
How many other clients do they typically work with at one time?
Can I see the bios of the people I'll be working with daily?
Can I talk to some of the clients these specific people are working with now?
There are some great Elite agencies. Knowing how to find them is key. Just because an agency has achieved this status with HubSpot doesn't guarantee you'll be getting the A-team.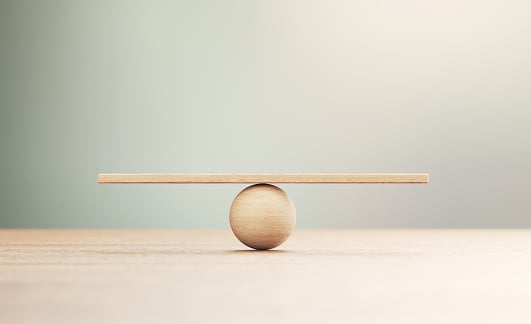 Here's what being Elite doesn't mean, and this is where working with a Diamond agency might be a solid option. In fact, you should consider a number of different agencies in both tiers as you look for the right agency partner.
Elite Partners Don't Always Have More Experience
Being Elite does not mean they have more experience. It does not mean they've been working with HubSpot for longer than Diamond partners, and it doesn't mean their teams or the agency as a whole are better than any of the lower-tiered partners.
In fact, some of the Diamond partners have more experience than Elite partners. Some of them have been working with HubSpot for much longer and have worked with many more clients.
Here are some questions to ask about this issue of experience:
For how long have you been a HubSpot partner?
How many HubSpot customers have you worked with?
What HubSpot products do you have experience working with?
What certifications does your team have? How up to date are they?
What are some of the more complex HubSpot implementations you've done and what were the outcomes?
There are big differences in the quality of HubSpot agency partners. Their tier status doesn't uncover the quality differences. Use the questions above to do your own due diligence and make sure you know exactly what your potential agency partners are able to deliver.
Elite Partners Don't Always Offer Different Services
This is big. Not all HubSpot agency partners are created equally. Not all provide the same services. Some focus on narrow aspects of marketing, like video marketing, email marketing or account-based marketing (ABM).
Some focus on just the technical installation, meaning they'll help you get set up but can't support ongoing campaigns or ongoing optimization, nor can they help you generate leads or sales opportunities.
Some are great at giving you all of the marketing assets you need, but turning those assets into leads, sales opportunities and new customers – well, that falls on you.
Some only work on marketing and don't provide any support around sales or closing new customers.
Unfortunately, some say they do it all, but they really have an emphasis on just a piece of the puzzle.
Here are some questions to ask to make sure what you need is what they're good at delivering:
What percentage of your clients use all of the services you provide?
For how long have you been providing your entire set of services?
Do you do it for us or are you planning on teaching us how to do it?
What areas don't you provide services for? Why don't you provide these services?
What happens if we need services that you're not able to provide? Do you bring in someone else? Do we find another partner?
Are you comfortable working with another agency if we want to bring in another partner for part of our engagement?
How are you comfortable being our partner and helping us grow if you only provide a subset of the services we need to grow?
There's nothing wrong with using an agency that specializes or working with a few agencies, but you should be very clear on what the agencies do and don't do. You should be very clear on what extra effort it will take to work with multiple agencies. And if some of the work is going to fall on you, you should also be clear on what that work entails, how much it will cost and how you'll sync it up with your agency or agencies.
Elite Partners Don't Always Have Better Client Success
Finally, just because an agency is an Elite partner doesn't mean they have more or better success with clients.
To be Elite, you have to work with a lot of clients at the same time. That's a fact. That is the one major difference between Elite and Diamond partners — Elite partners have more clients.
But more clients doesn't necessarily mean better client outcomes, happier clients or better client results.
Some agencies are smaller by design. They like to spend more time with their clients. They like to build more intimate and partner-oriented relationships with their clients. They might even be more selective on who they choose to work with.
It might also mean they service clients in slightly different ways. For example, at Square 2, we service clients in a completely different way than all other HubSpot partners. Instead of a fractional team, we put a full-time dedicated team on client engagements.
Let me explain more. Agencies often assign eight, 10 or even more clients to a single account manager. Elite partners work like this. You share your agency team with all of those other clients.
But at Square 2, your agency team is focused on just you and your company. This allows us to get six months of work done in just 30 days. That's not something you would pick up simply evaluating Elite partners. You'd have to look at the Diamond partners to find the fastest HubSpot agency on the planet.
We choose to work like this because of how frustrated clients were with the fractional team approach and the time it takes a fractional team to get programs ramped up and producing results.
When you're looking for a HubSpot partner, their ranking and status might not be the most important aspect of your section criteria.
It might be more important to look a little more closely at the agency, how long they've been around, how they service their clients, what services they provide, what the experience working with them will feel like, the people you'll be working with, the results the program will produce and the timeline associated with delivering those results.
Picking the right agency partner is important. Use some of this intelligence to make sure you pick the right one. If you've picked one and you're not sure you picked the right one, you now know there are important differences worth looking at going forward.
Square 2 — Building The Agency You'll LOVE!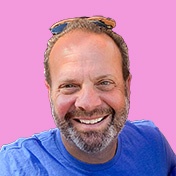 Mike Lieberman, CEO and Chief Revenue Scientist
Mike is the CEO and Chief Revenue Scientist at Square 2. He is passionate about helping people turn their ordinary businesses into businesses people talk about. For more than 25 years, Mike has been working hand-in-hand with CEOs and marketing and sales executives to help them create strategic revenue growth plans, compelling marketing strategies and remarkable sales processes that shorten the sales cycle and increase close rates.