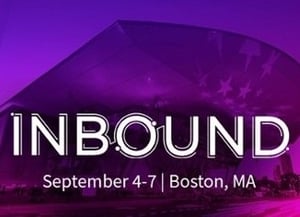 So Many Speakers, So Many Sessions, Such Little Time: How Do You Decide?
I've been to seven INBOUND conferences. Each year, they get more exciting, with more content, more sessions, more speakers and more confusion about how to best optimize my experience.
You're investing good money and even better time to spend almost the entire week making the annual pilgrimage to the mecca of inbound and the all-out HubSpot lovefest.
With all of that experience behind me, here is a guide to how I think you should be spending your time at INBOUND 2018. You'll notice a focus on learning high-level concepts, not tactical how-to-use-HubSpot stuff. I think you can pick that up elsewhere, and the thought leaders here should be your focus.
Also, I'm trying to guide you to the best speakers and the best sessions. I've been to too many great-looking sessions with weak speakers, and you don't want to waste even one session in a situation like that.
Here you go. Enjoy!
Wednesday, 10:30 a.m. – Eric Keiles (CMO At Square 2 Marketing) – It's In the Numbers: Leveraging The Data-Driven Buyer's Journey For Revenue Generation
I'm not self-promoting. If Eric wasn't in the Wednesday 10:30 a.m. slot, he wouldn't have top billing in this list, but we don't get to set the agenda. This year, we're planning some of the most innovative and thought-provoking content in the history of INBOUND.
How can I not encourage you to join us in kicking off the conference by letting you know that Eric is going to be helping you better leverage data to drive revenue generation?
Should you go left or right? Decision-making in marketing used to be a "gut thing," but now each stage is quantifiable, so the right actions become much clearer.
Join Eric Keiles from Square 2 Marketing in a "no-fluff" conversation to learn how each step of today's buyer's journey has its own distinct set of metrics and what you can do to improve them. The compounding effect of making improvements in each stage has astounding effects on your revenue generation efforts. Leave with impactful action items you can use immediately!
This session is going to be even more powerful after you see my content on Friday morning. You should plan on attending both Eric's session and my session, as they go hand in hand.
The session is also going to feature the release of our new book, "Smash The Funnel," and our new software, MAXG, available for users to sign up for only at INBOUND 2018.
Wednesday, 11:45 a.m. – Paul Roetzer (CEO, PR 20/20) – How To Get Started With Artificial Intelligence in Inbound Marketing
The robots are coming, and Paul has one of the best perspectives on how to use AI to help drive revenue going forward. Anything AI is must-see, and Paul is the best.
Artificial intelligence has reached peak hype stage, but is it possible that its potential to transform marketing, and your career, is even greater than advertised? Go beyond the splashy headlines to explore a framework that makes AI approachable and actionable for every marketer.
AI can be your competitive advantage. It can give you superpowers. But you have to know how to get started. This session walks you through the 5P's of the AI model and presents a collection of use cases and technologies to make your marketing more (artificially) intelligent.
Wednesday, 1:00 p.m. - Mari Smith (Top Social Media Influencer, Speaker And Author, Mari Smith International) – Facebook Video Marketing: How To Optimize Results Using VOD And Live Broadcasts
There are so many speakers and a lot of first-time speakers. This means that even if the topic and content look great, the session might not be so great. Plus, sometimes session titles are misleading, and the content just doesn't come through.
That's why I'm recommending Mari. She is a great speaker who always delivers, and her topic is very timely. Don't miss this.
Facebook is focusing aggressively on a VIDEO-FIRST approach for the platform, ultimately competing in the multi-billion-dollar digital streaming television space alongside Netflix, Amazon Prime, Hulu and YouTube.
However, most businesses struggle to properly integrate, optimize and monetize video in their content marketing efforts. Savvy marketers need to gear up for establishing their video content marketing strategy and video ad strategy. In this dynamic training, Mari Smith, a premier Facebook marketing expert, will guide you through her recommended step-by-step process for generating more leads and sales using video on Facebook.
Wednesday, 4:15 p.m. – David Hoffeld (CEO And Chief Sales Trainer, Hoffeld Group) – How Science Can Improve Your Sales Results
As you might imagine, anytime we can add science to the art of sales or marketing, I'm engaged. David's application of science in the sales process is not only interesting but a requirement for anyone looking for repeatable and scalable revenue growth.
Science-based selling has been embraced by leading companies and business schools. Yet how can you leverage science-backed principles to improve your sales results? In this session, David Hoffeld will share his latest research and show you how to use science to boost your sales performance.
Thursday, 10:30 a.m. – Dustin Clark (Digital Marketing Director, Element Three) – How To Supercharge Your Marketing Automation Using Audience Research And User Data
If you are looking for a clear demonstration of how you can practically use science to improve your sales results, this session is for you.
You have the marketing automation software, but you're not getting full value out of it if you're not leveraging user data and marrying it with audience research. So the chance to hear Dustin from Element Three, a highly respected agency in the community, seems like a no-brainer for this spot in the day.
Buyer personas, smart content, lead scoring: we hear these words, we talk about these words, we struggle to understand why our time spent learning about these words hasn't generated any revenue.
In this presentation, we're cutting the fluff and exploring, in detail, what it takes to build an advanced marketing automation strategy that generates leads and nurtures them into loyal customers.
Specifically, we'll focus on the two most neglected elements of marketing automation, audience research and user data, and why investing in these elements is the single greatest step your organization can take to maximize your marketing automation efforts.
Thursday, 11:45 a.m. – Tara Robertson (Director Of Marketing Strategy And Operations, Sprout Social) – Achieving 10x Growth By Optimizing Customer Marketing And Retention
The lost art of marketing to your customers as a way to drive revenue gets some air time at Tara's session. Another known entity at INBOUND, Tara always does a great job delivering a well-thought-out and action-oriented session. Check this one out for sure.
Are you spending all of your time and budget optimizing for new customers? According to Harvard Business School, a 5% increase to your customer retention could increase profits by upward of 25% to 95%.
Based on this, it's no surprise the post-sale conversion funnel is one of the more important optimization practices, but it's also one of the most overlooked. In this session, we'll explore how Sprout Social focused on understanding customer insights and built a program that drove a significant decrease in customer churn, a higher customer NPS and an astounding increase to top-line revenue.
Thursday, 1:00 p.m. – Gail Axelrod (Director Of Marketing, OpenView) – From 0 To 100K Subscribers: How Small Teams Can Build Powerful Content Marketing Engines
I haven't provided any content-marketing-related session recommendations yet, so to round out the experience, here's one that I like because it's focused on small teams, and that is a common challenge when it comes to content marketing.
When OpenView was founded in 2006, email newsletters were not the norm, but we were committed to sharing best practices with founders around the globe and believed this was the way to do it.
With a team of only two marketers, putting out a new piece of content every single day would not be possible without a strong, dedicated and expert pool of regular content contributors. Getting started with your own content network might seem daunting, but it really breaks down into two sides of one coin: building your network of contributors and then managing the content those contributors create.
Thursday, 2:15 p.m. – Bradley Friedman (Lucky Orange) – 5 (Very) Actionable Ways To Improve Website Conversions Today
We're halfway through Thursday and no website sessions have made the cut, until now. Optimizing your site and the visitor experience is a nonnegotiable. Lucky Orange is one of the best tools on the market for gaining insight into what people are doing on your site. You'll want to check out Brad's session on ways to improve that visitor experience to drive leads.
Why did that visitor just leave your website? How does traffic from Facebook interact differently than traffic from Google PPC?
We know the answers, and now you can, too! Don't miss these five easy (and budget-friendly) ways to peek behind the digital curtain to see what people are really thinking about your website. Hear the real-world cases of websites of all sizes, from HubSpot Diamond Partners like IMPACT and Square 2 Marketing to smaller Shopify stores, that turned to website insight to easily understand benchmarks and improve their ROIs.
Thursday, 3:30 p.m. – Victor Milligan (CMO, Forrester) –CMOs: Fight Complacency To Drive Growth
You'll want a nice diverse set of sessions, so you get a well-rounded educational experience. Even if you're not a CMO, changing what you're doing to the kinds of strategies you'll learn at INBOUND is very hard. Victor Milligan from Forrester is going to give you some hard data on how to make the change and restructure what you do, how you do it and how to organize around it.
The demands of today's empowered customers are raising the bar for CMOs, requiring them to step up as leaders of growth. Those who are successful are often merging insights from technology to drive emotional connections with customers.
But those who fail to keep up will be replaced by their C-suite counterparts, the chief growth officer: Forrester predicts that this role will usurp the CMO at eight more Fortune 100 brands in 2018. This presentation will highlight what CMOs can do to remodel their organizations and strategies to stimulate growth.
Thursday, 4:45 p.m. – Brian Bagdasarian (HubSpot) – It

'

s All Messaging: An Introduction To Conversational Growth Strategy
It's the last session of the day and it's been a long day. You probably want to grab a drink and a bite to eat. But power through this one extra session, because it's the end of day two and you haven't seen anything on chat, bots and conversational marketing — at least until this session by Brian Bagdasarian from HubSpot.
You've heard that conversational marketing is the wave of the future, but where do you begin? Since the dawn of time, when we started trading fish for shiny rocks, building personal, one-to-one relationships has been the goal of sales and marketing - everyone wants to feel special.
We'll cover what tools are available to use within HubSpot, the basics of creating an omni-channel relationship (including live chat, email, FB messenger and SMS), the basics of conversational data collection and how (and when) chatbots can be implemented.
Friday, 10:30 a.m. – Mike Lieberman (CEO And Chief Revenue Scientist At Square 2 Marketing) – Smash The Funnel: Rethinking Sales And Marketing By Using The New Science Of Revenue
All kidding aside, this next session on Friday is going to be what you need to drive revenue in 2019. For the first time in history, you'll get to see the new buyer journey model, learn how to apply strategy, tactics, metrics and technology to the new buyer journey model, and watch all of the uncertainty and confusion melt away.
Make sure you get up early and grab your seat for what will be the most interesting and helpful session of the entire event.
The traditional funnel, where contacts come into the top and new customers pop out of the bottom, is done. The web empowered buyers to kill it, and in this session, we're smashing it to pieces to show you the new buyer journey and how marketing and sales needs to be executed in a more prospect-centric way.
Today, you must deliver a seamless, highly orchestrated and remarkable experience if you want your best prospects to choose your products or services. This new thinking is the ONLY way to ensure you hit your revenue numbers in 2018 and beyond.
"Smash The Funnel" books, access to MAXG software and a major announcement about Square 2 Marketing's ability to get results for clients will be available only at this session.
Friday, 11:45 a.m. – Sarah Bird (CEO At Moz) – Moz + HubSpot = SEO Mastery At The Pace Of Google
We're in the home stretch here, and search is still a big part of driving leads for your business, so don't leave the conference without hearing from Moz CEO Sarah Bird. Moz has been a leader in helping people get found on the search engines, and today it is more challenging than ever. You need these tools, and you need to hear what she has to say.
Keeping up with search is more difficult than ever before. How do you know if your search strategy is succeeding?
With Moz, you uncover the content formats Google favors for your keywords and audience. Discover how you stack up against the competition in search results. Reveal the best topics to win the coveted "Position Zero."
Google is complicated. Moz makes it simple.
Let's be honest, I could throw a 1 p.m. Friday session in here for your review, but I know you'll be exhausted, educated out, over networked and just ready to get home. There are some good Friday afternoon sessions and some encore performances, so if you have the energy, I recommend you stick it out and push through your final session.
What you should also be doing is keeping an ongoing list of ideas, tactics, applications, adjustments and action items you can tackle when you get back to the office. Now is a great time to review the list. Is it clear? Do you need any additional conversations or insights with any of the experts here before you head back? With all of this information, it's like drinking from a firehose. Keeping it organized is key.
Square 2 — Building The Agency You'll LOVE!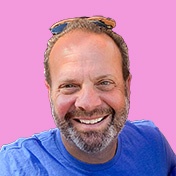 Mike Lieberman, CEO and Chief Revenue Scientist
Mike is the CEO and Chief Revenue Scientist at Square 2. He is passionate about helping people turn their ordinary businesses into businesses people talk about. For more than 25 years, Mike has been working hand-in-hand with CEOs and marketing and sales executives to help them create strategic revenue growth plans, compelling marketing strategies and remarkable sales processes that shorten the sales cycle and increase close rates.