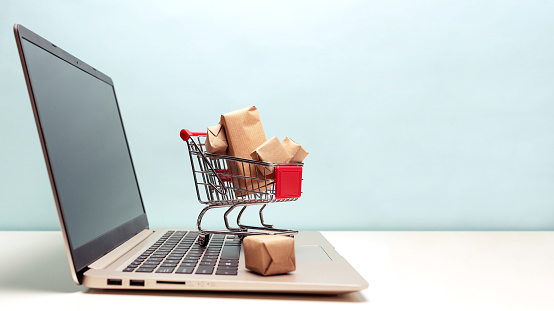 Regardless Of Pandemic Response, This Was A Trend Long Overdue
Consider this: B2B companies have needed direct sales efforts to move their products — either a direct sales force or a distributor network. The main reason for this thinking was always the end customer. They needed a personal touch and a relationship with someone who knew you and your products.
But the nature of that relationship has changed. I can have a solid relationship with a business and never meet anyone from that company.
The pandemic has accelerated this change. It's forced us to rethink how we engage with prospects and forced us to use new technology, new tools and new playbooks.
Progressive B2B companies are realizing they can use marketing and sales tools to create relationships. They can help prospects get to know, like and trust their companies, products and people. They can facilitate a sale without ever meeting in person.
And this is fueling a revolution in B2B e-commerce that isn't replacing the old sales teams, but it is adding massive amounts of revenue to these companies and limiting the expenses associated with driving that revenue because it's all done online.
Don't take my word for it. A 2017 Gartner survey showed that 27% of time spent performing key buying activities is dedicated to independent online research. Only 17% of time is spent meeting with potential suppliers. Surely this is higher since the pandemic. People are spending more time early in the buyer journey looking around as opposed to meeting with prospective suppliers.
Impact On B2B Marketing
Sales has been pushed to the back of the buyer journey across every industry. In 1990, sales controlled 75% of the buyer journey. In 2010, sales controlled 25% of the buyer journey. Today, sales comes in at the very end, influencing just 10% of the prospect's buyer journey.
This means your website has to share a much larger portion of the process than ever before. Many of the questions that may previously have been answered on a sales call now need to be answered on your website.
Consumers are looking for a more B2C-like experience, with easy-to-navigate websites, clear product information and other content to aid in the decision-making process. It's important to answer as many of their questions on the website as possible — before they have to call or engage in a chat.
There will be potential customers who know exactly what they want. They've had an amazing experience on your website. You've done a fantastic job educating them on your products and answered their questions, perhaps with content or perhaps with chat, and they are ready to buy.
Why move them to sales? Give them access to your e-commerce platform and continue the remarkable experience. Let them order, pay, manage shipping, adjust preferences and smile.
The B2B Buyer Journey
The key is understanding your prospect's buyer journey. What's interesting is their buyer journey is more similar to the B2C buyer journey today than ever before.
Our partner BigCommerce outlines their version of the B2B buyer journey here. Of course, you know we created the Cyclonic Buyer Journey™. Both of these models are almost identical to how consumers purchase goods and services.
Why would it be any different? People do business with people. Even the biggest company has people making purchase decisions. They might have six to eight of them, but they are all running their own buyer journey.
The sooner B2B companies stop thinking differently than B2C companies, the sooner they'll start creating remarkable buyer journeys for their prospective customers. We're all in the people-to-people (P2P) business.
What Steps To Take Now
Once you make the decision to go direct and sell your products online, you should consider a number of changes:
Website – Many B2B companies view their websites as online brochures. This perspective has to change. Your company website needs to be more like your retail store than your online brochure.
Specifically, this means your site has to be welcoming. The message has to be disruptive, compelling and emotional. The story on your site has to draw visitors in and the site has to be designed to move people through the site in a very strategic way.
In addition, your site has to build the relationship with visitors we discussed earlier in this article. The educational process has to be rich. The educational content has to be strategically designed to answer questions for visitors in the early, middle and late stages of the buyer journey.
The better you create a remarkable experience, the faster people will want to buy from you.
E-Commerce Platform – Speaking of buying, we've all been on good websites that make buying easy (like Amazon), and we've all been on websites that make buying challenging. People are expecting purchases to be easy. They're expecting companies to know them and their preferences.
The platform you use to build out your e-commerce experience is important. There are a number of solid e-commerce platforms for B2B companies. Shopify and Magento are a couple of the well-known options, but BigCommerce scored major recognition in the Forrester Wave Report.
Square 2 is a preferred partner with BigCommerce, and the customization capabilities in their platform make it easier to design a remarkable purchasing experience for people buying online.
But if you're new to e-commerce, it might take some time to get your new store humming. Here are some tips and techniques to shorten the learning curve.

Focus On Building Trust
It's easy to lose trust online. Delays in performance, uncertain link directions, bad copywriting, poor instruction and complicated page design can drive people off your site.
If your customers are skeptical, they won't purchase.
One of the best ways to ensure people trust your site and your purchase process is to improve your communication with pop-up messages on pages as well as easy-to-follow buttons and links that answer questions.
Answer Their Questions
Speaking of questions, answer them early and often. We typically map out and inventory every possible question a person might have on our clients' sites. These allow us to then go back and make sure the design and copy answer all the questions.
There are so many ways the design and user experience can make answering questions easy. Examples include links to pages, FAQ sections, icons as clickable links and even question-specific icons located near areas where common questions or pauses in the purchase experience are identified through heat-tracking software.
Weave Educational Content Into The Purchase Process
No one does this better than Amazon, but many of the major e-commerce sites do this well. Adding in reviews, product specifications, product comparisons and videos helps people feel safe when making a purchase.
I recently purchased a tripod for a video kit we use with clients and needed it to fit into our existing video kit box. The measurements of the product were key. With a click or two, it was easy to find the details and be certain the new tripod would fit.
This is the kind of experience you want to create for your customers.
Keep The Purchase Process Simple
The more complicated the process to buy your products is, the less people will buy. It's easy to stall the purchase process online. One misstep can trigger concern.
Design your purchase process deliberately and with one common objective — having the fewest clicks possible.
Take your cues from Amazon. They have a button that allows you to buy something with one click. While that might be extreme in a B2B scenario, keep it in mind.

Continually Remove Any Identified Friction
If this is your first e-commerce store, recognize that you're on a journey. Your first store won't work as nicely or as efficiently as the fourth or fifth iteration of your store.
The key is to install a process that continually iterates on your store based on data. Make sure that you have people evaluating the data, making adjustments to the store experience, adding upgrades, making updates, tracking the data and ensuring KPIs are moving up and to the right over time.
Dedicate a budget to ongoing improvements and experiments designed to improving results. Dedicate a team to working on the improvements, talking to customers, chatting with people during the purchase process, following up with people who purchased and talking with people who didn't purchase.
Create Loyalty And Remind Customers
If you can deliver the above, then reminding people to return, encouraging them to return with incentives and continuing the conversation with them will drive revenue.
Here's an example: We installed a purchase-oriented email campaign for our client, a large John Deere distributor. Depending on what their customer purchased, we launched an ongoing email campaign reminding them of ongoing products they could consider, the appropriate service for their tractor and in-store promotions that were related to the product they purchased.
This ongoing communication drove a significant amount of new product revenue and new service revenue that historically was sporadic and not very predictable. On the service side, customers are now following factory recommended service sequences at a much higher rate.
Try to think about the customer purchase experience as a marathon, not a sprint. You want customers coming back again and again and again.
E-commerce can be intimidating for B2B companies, and if your company hasn't sold online before, it might seem out of reach or a waste of money. But you'd be wrong. This is a trend that will eventually get around to you and your industry. You can either lead or try to catch up later.
Square 2 — Building The Agency You'll LOVE!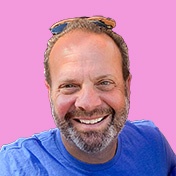 Mike Lieberman, CEO and Chief Revenue Scientist
Mike is the CEO and Chief Revenue Scientist at Square 2. He is passionate about helping people turn their ordinary businesses into businesses people talk about. For more than 25 years, Mike has been working hand-in-hand with CEOs and marketing and sales executives to help them create strategic revenue growth plans, compelling marketing strategies and remarkable sales processes that shorten the sales cycle and increase close rates.