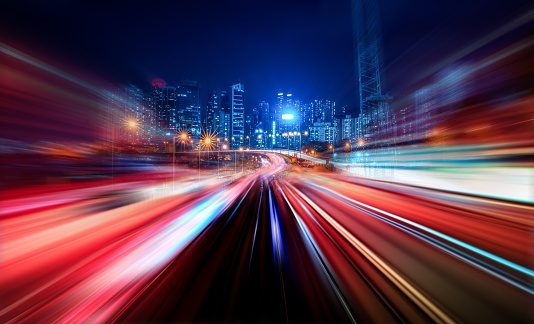 Digital Marketing Is Changing At Breakneck Speed; Don't Be Left Behind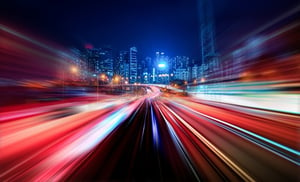 If your website is more than 24 months old and you haven't been making ongoing changes or upgrades to the site, it's likely underperforming dramatically.
If you're watching the site performance and the visitor numbers are not increasing month over month and/or the site-wide conversion rate is not increasing month over month, you're not actively optimizing the site correctly.
If you haven't checked your rankings on search engines and tried adding new conversion tools like chat and video, you're probably losing potential prospects to your competitors.
If you're not nervous about this, you should be. It's easy to fall behind when it comes to your website, but we have solutions and recommendations to help you get back in the game and do so quickly.
Here are the major priorities you should be considering when looking at the overall game plan for your website through the end of this year and into 2019.
Page Load Speed Is Key For Google
A number of factors are influencing why page load speed is important. Do you know how fast your pages take to load? You had better know that number.
Again, if your site is older than two years, it's very possible that your pages are graphically heavy, that images are not optimized and that the pages are calling out to plugins to make the site sexy but drive up page load speeds.
Here's a great article from Neil Patel on the importance of page load speed.
The two most important factors are Google and your visitors.
First, last year Google's update started penalizing (lowering rankings) for sites with pages that took too long to load. They did the same thing for sites that took too long to load on mobile devices. Google knows that the speed in which the pages render directly affects the user experience.
Your pages should be loading in two seconds or less. Data shows people often abandon sites when pages take three seconds or longer to load. That same research shows pages that take too long to load almost always give visitors a negative experience. Of course, people share this with everyone, also impacting your site's ability to drive business results.
Cutting even a half-second off your page load speed can improve a visitor's user experience, which contributes to clicks and conversions, other signals Google uses to help rank website pages.
This is something you need to know and need to be working on. If your site is loading slowly, it might be time for a reoptimized, faster loading experience.
Conversion Rate On Key Pages Generates Leads
Larry Kim, one of my digital marketing and search-specific rock stars, found through his research that on average, if you beat the expected click-through rate, you're far more likely to rank in a more prominent position. Click here to read the full article.
This shouldn't be surprising. Google wants to serve up pages in its rankings that visitors find valuable, and measuring the click-through rate on your pages is one way to do that.
This also means you have to start being much more strategic about how you build your sites. This is something we've been helping our clients with for years.
It's not enough to have a handful of pages. You need pages that are strategically designed to drive clicks (either clicks to content or clicks to other pages on the site).
By building pages specifically designed for a detailed persona, you tailor your message, the visitor experience, and the content offers and the links on the page. This helps you create an amazing experience where the behavior is preordained before anyone ever visits the page.
These pages rank higher and convert higher, driving leads, sales opportunities and new customers for your business.
Pillar Pages Are The New Secret To Rankings
Great, if pages that have links and conversion points rank more highly, how do you integrate those types of pages into your existing website? The answer is building out pillar pages.
A pillar page is a page on your website that functions as an educational asset, chock full of content, links, materials and offers all connected to a specific topic that you want to rank for.
While ranking and keywords are core to figuring out what your pillar pages should be about, you should also align this with what questions, concerns, challenges or issues your prospects have, so that your pillar pages become resources for your prospects and your customers.
HubSpot defines a pillar page as a page that focuses on content for a topic cluster. As HubSpot explains, "A pillar page covers all aspects of the topic on a single page, with room for more in-depth reporting in more detailed cluster blog posts that hyperlink back to the pillar page.
"Pillar pages broadly cover a particular topic, and cluster content should address a specific keyword related to that topic in-depth. For example, you might write a pillar page about content marketing (a broad topic) and a piece of cluster content about blogging (a more specific keyword within the topic)."
For more on pillar pages from HubSpot, click here.
It's not always easy to find good locations in the architecture of your current site. That's why it's smart to plan for pillar pages as you're redoing your site. Strategically look at your current site and consider an architectural upgrade to include pillar pages.
Pillar pages are not something you throw up on the site in an afternoon. The copy, the offers, the links, the design and the search strategy (keywords) all need to be strategically thought through before you start any copy or design work.
In almost all cases, pillar pages are long and highly educational. Here are some examples of pillar pages from HubSpot's blog.
You can see there are links to off-site resources, tons of on-site resources, and a lot of tightly organized, structured and strategically created copy on the page. The visitor's experience is at the forefront of that strategy.
You want to make sure that this page is highly visited and highly effective at providing value to your visitor. This is how it's going to get ranked in Google.
Keep in mind the page load conversation from earlier in this article. Even though the page has design requirements, it has to load quickly if you want rankings, click-throughs and conversions.
Mobile And Responsive Are Table Stakes
This is much less of an issue today than it was a few years ago. Most sites are responsive and have been built correctly to render on a wide variety of devices.
Google is clearly looking for mobile sites to be ranked when people are making mobile searches. By the way, last year the data showed that 60% of searches are done on mobile devices, up 10% from the previous year.
By now, that number is probably even higher. Again, it's not surprising that Google is only ranking mobile and responsive sites when people search on mobile devices.
If your site is not responsive and doesn't have a mobile version, you are way behind and need to make this upgrade immediately. Not only are you losing rankings and visitors, but it's highly likely people are showing up on your site and bouncing off because of the non-mobile-friendly experience.
The concept of user experience on websites is a complicated one, and even some of the better digital agencies don't understand it.
One of the main reasons people get this wrong is because it's not just a design exercise. You need solid strategy behind the thinking that goes into all aspects of the page, including design, content on the page, page flow, click-throughs, white space, friction around user interactions and other more technical aspects.
Typically, the best people are certified in UI/UX (user interface and user experience) around website page design, and if you're looking for an agency or resources to help you with your website, this type of certification should be a requirement before moving forward with anyone.
While design is important, understanding who is visiting this page and what they're looking for is equally important.
It's also important to know what experience you want them to come away with. When we design pages for clients, every page gets a blueprint document that outlines who is coming to the page, their questions, their issues, what we want them to see, read and feel, and exactly what action we want them to take every step of the way while they're on this page.
The better the experience, the higher the page ranks, the more leads the page generates, the longer your visitor stays on the site, the more site pages get viewed and the better the experience the visitor has on your site and with your company. This is proven to help differentiate and close deals in the long run.
If you're looking for a new website, it's important that your website design and development agency understands and can deliver strong UI/UX designs for your site.
Video Tells A Compelling And Emotional Story
Ask 10 people if they would rather read than watch, and six of them will say "yes." Research shows 60% of people identify their learning style as visual.
Video has to be an integral part of your website optimization efforts for many other reasons, too.
One of Google's search signals is time on site. The more video you have on the site, the longer people stay on your site watching video.
Video provides a better user experience, and one that is more immersive and more interactive. Your prospects love being able to get content in a variety of formats. Some will like to download and read, while others will want to watch.
The more options you provide, the better the click-through rates and rankings that follow.
Video is highly effective at telling a story, more so than the written word. You probably know the saying "a picture is worth 1,000 words." Well, a video is probably worth 10,000 words.
Today, video does not need to be in a high-production, movie-style format. More homegrown, authentic and high-value videos are everywhere, and for a good reason: They work. People watch them, they share them and they click on them. These videos are highly effective at getting your prospects to connect emotionally — a key to driving leads.
Neil Patel has research that says by 2021, video traffic will account for 82% of all consumer internet traffic. This is a train that has already left the station, and if your company isn't on it, you can bet your competitors are or will be soon.
You need video on your site, you need it strategically placed, you need it for user experience, and you need it for conversion and lead generation. You can use video in many other areas of your business, including sales, customer service and internal communications.
Video should not be a question of "if" but a question of "when."
Chat Engages With Visitors
Chat is the next big wave in website optimization. Why chat? Well, your prospects are getting a heavy dose of it on B2C sites, and they like it. Today's buyers want instant access, and you need to give it to them.
As your prospect base gets younger, the way people want to talk with you is going to change. Today it's email and forms, but it's quickly moving to chat, text and social media like Snapchat, Instagram and Facebook Messenger.
And why not? There are a ton of good reasons to help those prospects who want faster responses, who want to move their buyer journey along instantly and who want immediate access. Why not give them exactly what they want when it aligns perfectly with your desire to drive more high-quality sales conversations?
If someone wants to talk to you immediately, it's likely they are more qualified and definitely readier to buy.
Not convinced? Check out the data. Today, more than 30% of customers expect live chat on your website. For customers who visit your website on a mobile device, this number is as high as 62%.
J.D. Power found that live chat has become the leading digital contact method for online customers, as a staggering 42% of customers prefer live chat, compared to just 23% for email and 16% for social media or forums.
For more stats on why you need chat as part of your prospect connect, engage and outreach strategy, click here.
Chat doesn't come out of the box ready to go. You will have to think through how you deploy it, how you use it to get prospects to connect, when to use it to collect visitor intent data, when to use it to answer questions and when to use it to drive sales-ready leads into the Consideration Stage of the buyer journey.
You'll also want to use data to help you see the lift from adding chat. How many leads came from chat? How many were qualified? How many were highly qualified? How many turned into sales opportunities and customers? How much revenue is chat driving for your company?
Overall, you have a lot of new ways to consider optimizing your old website. But the bottom line remains that your website is no longer a one-and-done project you do once every three years. Today, your site is a living, breathing part of your marketing and sales strategy.
You need to be working on optimizing the results from web-based marketing tactics every single month. You need to do it strategically with a testing methodology, and you need to be crystal clear on all the lift resulting from your ongoing optimization.
Square 2 — Building The Agency You'll LOVE!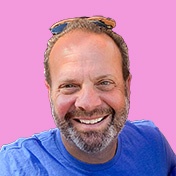 Mike Lieberman, CEO and Chief Revenue Scientist
Mike is the CEO and Chief Revenue Scientist at Square 2. He is passionate about helping people turn their ordinary businesses into businesses people talk about. For more than 25 years, Mike has been working hand-in-hand with CEOs and marketing and sales executives to help them create strategic revenue growth plans, compelling marketing strategies and remarkable sales processes that shorten the sales cycle and increase close rates.