80% Of Lost Deals Are Due To Not Getting Commitments From Prospects In The Sales Process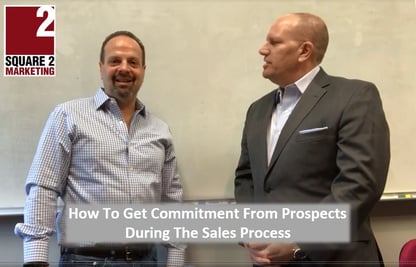 In the hyper-competitive world most of us play in, it's no longer enough to generate leads for your business.
Today, you must be working to help close those leads and turn those leads into new customers and new revenue. Click the picture to watch the video (2:57) or click here to launch the video.
Even helping out to close leads isn't enough. You should be working toward creating a scalable, repeatable and predictable revenue generation machine or system that produces new revenue week after week and month over month, so you blow by your revenue goals for the year.