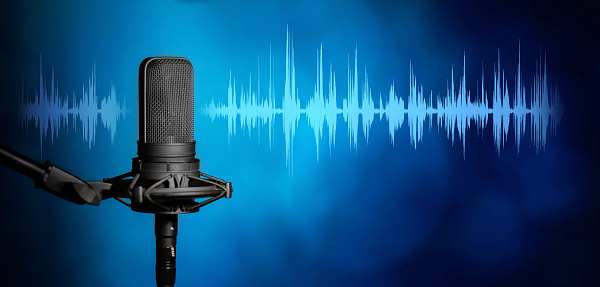 According to Edison Research, about 80 million people in the United States are weekly podcast listeners, a 17% increase from 2020.
If you're thinking podcasts are for other people or other industries, or if you believe your prospects aren't searching and listening to podcasts, think again.
But before you start thinking about a podcast for you or your company, consider the shows for yourself first. I've curated a list of podcasts that all help business leaders with marketing and growth.
Give them a listen to see which formats you like and what shows speak to you. It's one of the fastest growing and most effective ways to learn new things.
During the summer of 2021, I started searching for a podcast that wasn't entry level. I didn't need to know what a lead magnet was or why email marketing was critical to business success.
Unfortunately, most of the marketing-related podcasts I found were exactly what I wasn't looking for. Maybe you've had a similar experience.
I wanted a podcast focusing on advanced techniques to drive revenue, one that was geared to higher-level executives like CEOs, CMOs and CROs. I was looking for thought leadership, not regurgitated ideas that I've seen in other places.
The curated list below meets most of these requirements. In addition, I think the list spans the spectrum, providing some highly specific tactical guidance all the way to higher-level business content that we all know contributes to marketing success.
These are in no particular order; I'd recommend subscribing to them all. Some are shorter, while others are longer. But all are easy to consume, and the formats are easy to get attached to. Some even include the option to listen or watch live and ask the hosts questions.
State Of Demand Gen
I love this show and have been telling almost everyone about it. The show features a lot of Q&A with marketers, specifically demand generation marketers, but what I love most about the show is that Chris Walker, CEO of Refine Labs, and his co-host are clear on doing marketing differently.
They are almost irreverent around email marketing, lead nurturing, gated content and standard inbound marketing tactics. Their key focus is on highly educational and engaging content creation that gets people's attention. The rest is up to the prospect, who will find you when they want to talk with you.
They also talk frequently about the challenges in getting people to change their approach, think differently and try a new set of tactics. The marketing tactics they talk about, in detail, are also the advanced tactics I was looking for last summer.
I highly recommend the show for more advanced thought leadership around marketing. To listen to the show on Spotify, click here.
What's Wrong With Revenue?
This show is interesting in that it is broadcast live, available as a webcast show on YouTube and as a podcast on all the standard podcast platforms. It's an excellent way to leverage content across multiple platforms. If you like the show, you can ask questions live on the show or submit those questions to the hosts in advance.
The show is geared toward CEOs, CMOs and CROs. The hosts are Eric Keiles and Mike Lieberman, the co-founders at Square 2, a revenue growth agency that has been around for almost 20 years. These guys have a ton of experience, and as one of the listeners recently posted, "These guys know their s***."
Their focus is on why companies are struggling to drive revenue growth month over month. Each week they tackle practical reasons that might resonate with your company and some of your challenges.
While the show is new, with 19 episodes at the time of this blog article, each topic covers significant challenges facing CEOs, CMOs and CROs. Topics include a poor sales process, lack of video in your marketing efforts, lack of marketing and sales alignment, missing awareness of the prospect's buyer journey, missing technology, and no connection to the quantitative performance and what to do with those metrics.
The show recently adjusted its format to highlight actual businesses that have dealt with these challenges and the solutions they deployed to overcome those challenges.
To listen to the show, check out the podcast on Spotify. To watch live, ask a question or get the show sent to your email box on demand, click here. To watch the show on YouTube, click here.
The GaryVee Audio Experience
I want to preface this by saying I'm not a Gary Vaynerchuk fan. That doesn't mean I'm any less respectful of him. He's an extremely smart guy, very progressive and wildly successful, and that's exactly why I'm including his show here.
I think this show has a unique opportunity to give people a look into the future from a guy who has a unique perspective and has always had a knack for working on marketing tactics that are currently "still in development." Today he also has the resources, connections and access that make what he says interesting, relevant and important.
Gary has over 2,000 episodes. Some are short and some are longer, while some are self-promotional. Gary has guests on the show who all add additional value. Again, if the guest and host formats work for you, this is a don't-miss show.
To listen to the show on Spotify, click here.
Marketing School
You might start seeing a trend here. I like shows from people I know, I have seen talk before or who have published interesting content, and this show is no different. This show features Neil Patel, who is a marketing god, and Eric Siu, who I saw speak at a conference years ago. Both guys are the real deal.
What's nice about this show is the format – the shows are under 10 minutes. This allows you to consume a ton of shows in a short period of time. It also allows you to hop around and find the shows that are most relevant to your issue or challenge.
The shows are also full of actionable advice, something I also like from my podcast content. If you're looking for some quick hits and some solid advice from two smart guys, this show checks all the boxes.
To listen to this show on Spotify, click here.
HBR IdeaCast
I measure good content by how well it helps me come up with good ideas for my clients' businesses. If it gets me thinking, unlocks new ideas and helps me resolve challenges I'm working on in my head, then the show has value for me.
The Harvard Business Review is one of those magazines, and this podcast is one of those podcasts.
Marketing isn't just about the tactics. Often, it's about your overall business strategy, your product or service offerings or the experience you're creating for your prospects and customers.
This podcast is all about new ideas, and that's why I have it on the list. The guests on the show are from a cross-section of industries and in diverse roles, further contributing to some truly remarkable content.
To listen to the show, click here.
Behind The Numbers
The Behind the Numbers daily news podcast from Insider Intelligence helps listeners make sense of the ever-changing worlds of digital media, commerce, advertising and technology. This show helps keep you up to date while providing thought-provoking analysis and having a little fun along the way.
Today, marketing is more of a science than an art, and numbers play a much bigger role in helping us make smart decisions related to our marketing.
The shows, which run around 20 minutes each, have a definitive bent around leveraging technology.
I especially like the deeper dive around specific topics and tactics. For example, their January 13th show focuses on paid social media, a channel that can appear on the surface to be easy pickings for marketers, but take it from us, not every campaign hits a home run.
I also like the conversation around influences – micro- and nano-influencers. Again, influencer marketing isn't often talked about. It's not on most people's radar as a top priority and brings an entire set of new challenges if you're planning on adding it to your tactical portfolio in 2022.
To listen to the show on Apple Podcasts, click here.
Seeking Wisdom
David Cancel, CEO at Drift, runs this podcast, and he is one of the smartest marketers on the planet. His show has more than 240 episodes, with most under 30 minutes.
David has a long track record as a successful entrepreneur in the MarTech space. While David's show doesn't focus solely on marketing, I like that about the show. After all, how many shows can you listen to that talk about websites, chat or conversion rate optimization?
Seeking Wisdom goes into the leadership principles that changed his personal and professional outlook. He shares the lessons he's learned over the years, including from his five startups.
Part of my mission here in creating this list is to provide a diverse set of podcasting options, some of which focus on the technical nature of growth and some, like this, that focus on the leadership and entrepreneurial aspects of growth.
To listen to the show, click here.
The Marketing Book Podcast
Why not throw in a very popular and slightly different take on the standard marketing podcast? Douglas Burdett, who owns a small marketing agency, hosts this show. It offers weekly interviews with authors of new marketing and sales books.
LinkedIn and Forbes have named his podcast, now with over 440 episodes, as one of the top marketing and sales podcasts, and it's his format that kills it.
Each episode is an interview with an author who goes into detail about the content of their book. Here's an example of this unique format for Smash The Funnel.
This podcast is like getting the CliffNotes for every interesting marketing and sales book on the planet. If you like the ideas, consider going deeper and picking up the book. Essentially, Douglas is previewing books for you and letting you hear directly from the authors before you invest the time to read the entire book.
To listen to this podcast on Apple, click here.
The Female Entrepreneur Show
Again, I want to share a rich and diverse collection of podcast show options, so this one is new and tackles a niche.
This show is hosted by Angela Pointon, owner of 11outof11, a high-growth, award-winning content marketing agency that focuses on helping women-owned businesses and businesses that practice the EOS methodology.
Angela is interviewing other female entrepreneurs to explore the ups and downs of leading a women-owned business.
Her guests include successful women who have built their businesses, including some in the marketing space, so this is a nice blend of marketing and entrepreneurship that I'm sure everyone will love.
To listen to the show, click here.
The field of marketing has never accelerated at a faster clip. What worked last month might not work next month. Driving month-over-month revenue growth is one of the most complex exercises any business leader will tackle in their career.
To stay sharp, you're going to need help, and these podcasts might make it easier for you to find the important information you're searching for, hear directly from the experts who are practicing it and apply these new best practices at your company.
Enjoy the shows!
Square 2 — Building The Agency You'll LOVE!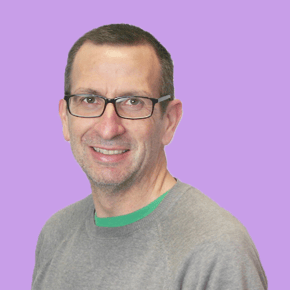 Bob McCarthy, Content Director
Bob came to Square 2 with over a decade of writing experience. His writing career began on a whim with aspirations of following in the footsteps of the Lost Generation authors who struggled mightily while penning the great American novel. Succeeding at the former but failing at the latter, Bob traded his dreams for a degree and enrolled in graduate school, earning an M.A. in professional writing. He has a wealth of inbound writing experience, having previously produced content for higher education and e-commerce. Still a storyteller at heart, he seeks out a narrative in everything he writes.