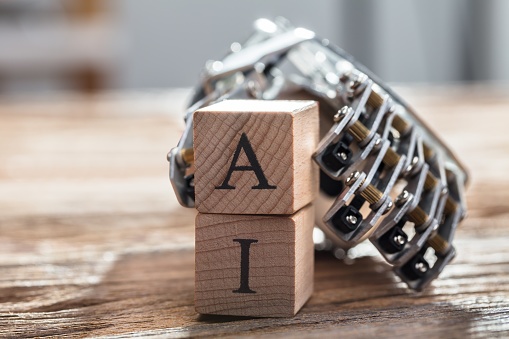 This article was updated on January 24, 2020
Here's One Possible ABM Tech Stack To Generate New Customers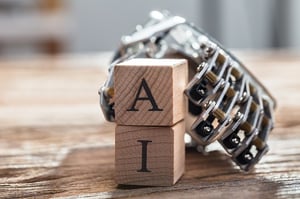 Account-based marketing (ABM) isn't new, even if it feels like people are talking about it as the final solution to all of your lead generation, sales opportunity creation and new revenue development challenges. Targeted account selection for sales was a practice I worked with when I started my career at Dun & Bradstreet in 1989.
But today, you'll find a ton of hype (and even more interest) when it comes to using targeted account selection tactics for aligning sales and marketing efforts while also generating interest in the best possible companies. Think of it as hunting for whales with spears instead of fishing with nets for trout.
It makes a ton of sense, as long as it's part of a comprehensive and well-thought-out companywide strategy. Assuming it is, you're probably going to start looking at the huge collection of software tools to help you deliver your ABM program.
As I started looking for ABM tech stack recommendations, I only found a handful of articles, and they bundled products without providing any real recommendations. Sounds like an opportunity to me, so here we go. First, a little background on account-based marketing might be helpful.
What Is ABM (Account-Based Marketing)?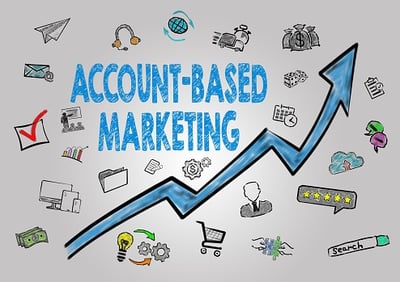 As I mentioned above, companies have been targeting accounts for both sales and marketing since before time was recorded. The term account-based marketing (ABM) was pioneered by ITSMA in 2004. Founded in the mid-90s, ITSMA was the original leader in defining the ABM process.
At that time, several companies worked with ITSMA to begin executing ABM programs. The major difference between then and now is the technology to support it – today, companies can do account-based marketing at scale.
The challenge is that today's ABM programs require a lot of complementary marketing tactics to round out the rough edges associated with simple target account selection and organized outreach. For example, what email gets sent at what stage in the buying cycle? What content gets shared and when? What website pages are promoted to further tell your stories? The connectors from ABM into lead nurture, content marketing and website design are critical to successful revenue generation.
The complexity of the execution has led to a wide variety of technology options to help marketing and sales pros better execute ABM and marketing in general. Our technology practice has spent time evaluating tools, selecting the right tools for the right application and looking at how these tools work together to produce the ultimate ABM tech stack.
One disclaimer: Every company is different and every client's ABM program is slightly different, so no one single tech stack will work across every firm and ABM program. But if you're looking for how a variety of ABM tools work together, and if you're looking to understand the value of each, this ultimate ABM tech stack should fit the bill.
Target Account Selection, Clean And Acquire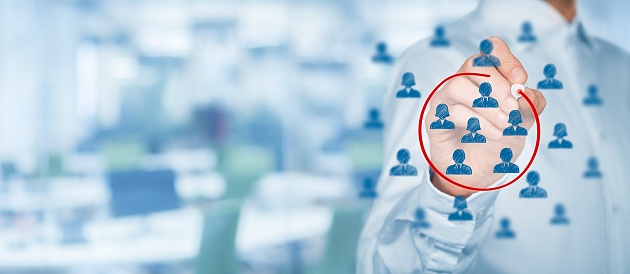 If you don't know who you're going after, you're dead in the water. ABM starts with a targeted account selection exercise, but it's much more complicated than that. Not only do you need to know the demographic information for the companies you want to do business with, but you also need to know the people in those companies. ABM is a people-to-people (P2P) effort. Your people are attempting to connect with the people at your targeted accounts.
If you don't have the right information on all of those people, you're going to be spinning your wheels and wasting your money. Now, a lot of companies think they have this information, but did you know that research shows your internal customer/prospect database degrades at 25% a year or 2% a month? That might not sound like a lot, but it means that if you haven't done any cleaning, updating or data appending in two years, half of your information could be wrong.
The recommended tech stack for data cleansing and acquisition includes Synthio, which provides both cleaning and data appending but will also help you acquire the contact info. ZenIQ, recently acquired by 6sense, fills in gaps that exist in your current data by appending additional data and providing you the full picture at your targeted accounts. Radius is also a consideration at this stage, since data is included in its predictive analysis tool. Depending on your requirements, each of these are viable options.
ReachForce is another recommended option for data cleanup. It will clean up your data, make sure your records are consistent across your entire database, append additional data to fill out incomplete account records and supplement the records to provide your sales teams with a complete picture of who you're targeting at what accounts.
Connect With Targeted Prospects
After you have your targeted accounts and the names of key decision-makers at those accounts, it's time to start working to connect with these people. This is a critical first step. This is where a lot of account-based marketing programs go off the rails, primarily because marketing lets sales handle the connection.
Our recommendation is to arm sales with the tools to make that outreach disruptive, engaging, emotional, value added and productive for the people you're trying to connect with. Keeping it simple means those tools include email templates with messaging, stories and an offer designed to make that initial connection.
On the tech stack side, Demandbase is almost always on our team's short list, along with ZenIQ/6sense, Terminus and Radius. Terminus specifically does a wonderful job of serving up ads to targeted accounts. This can be used to supplement any sales-related outreach. Think about this like air cover in a military operation. The sales team represents the ground troops, and it's always easier to take the beach after it has been shelled. It's going to be easier to connect with targeted accounts if they're also seeing synchronized ad messages that align with their one-to-one outreach messages and story.
If you're interested in blending the targeted account identification and the intelligence to try and predict when your prospects might be in the market for what you do (based on your customer success data), EverString is an interesting product. This also helps sales reps prioritize what they do and with which prospects.
Get Connected Targeted Prospects To Engage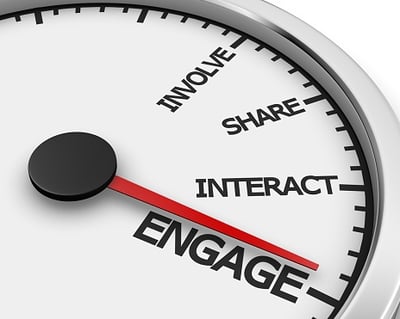 I'm going to focus on this area from a sales execution perspective, meaning that while advertising might be effective at getting someone to engage, it's not my go-to tool for engagement. Instead, I'm recommending tools that provide the sales teams the "plays" and the resources that are scientifically proven to get prospects excited and ready to talk to sales about real opportunities.
Few tools work as well with this step in the process as Engagio. Its orchestration approach is the perfect metaphor for what are a series of complicated steps that all need to be executed in almost perfect harmony for your prospects to have a great experience with your sales team.
One of the keys to getting prospects to engage with your team is the insights and education you can bring to their world. Any of the software tools recommended at this stage are going to fail if you don't have the right content, can't deliver the right content in context to the targeted account's key concerns or can't sustain an educational content-driven sales process. No one wants to be sold to. Everyone wants to make a smart, safe purchase decision. As you design your ABM playbooks, keep this in mind.
Another option for consideration during engagement is Outreach. This tool helps you orchestrate (there is that word again) your voicemail, email and social outreach, and puts all of the tools available in the hands of your sales reps. Outreach provides you (as does Engagio) with the metrics and analytics to see which tools are moving prospects along and which tools might be whiffing.
Tracking, Analytics And More Orchestration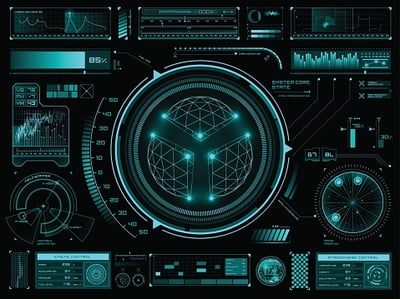 Some underlying technology is mandatory these days. Without a basic CRM and marketing automation platform, any kind of ABM program is going to be highly challenging. A number of basic executables can't be done at scale without both marketing automation and CRM software.
Lead nurturing, lead scoring, creating a remarkable website experience, tracking activity at targeted accounts and measuring almost every aspect of the entire demand generation and lead generation effort requires these foundational tools.
On the marketing automation side, both Marketo and HubSpot provide a lot of this basic functionality from a marketing perspective. Marketo is typically more suited to larger, enterprise-level organizations with sophisticated marketing teams and more complex marketing operations. HubSpot is typically better suited for small to mid-size companies that have a less complicated execution, have fewer technical skills in-house and are looking for an "all-in-one" solution.
However, as of January 2020, HubSpot has released additional functionality for the enterprise edition to its Marketing Hub. The account-based marketing feature set is now ready to compete head-to-head with Marketo. While these features are still in beta at the time of this update, HubSpot is a viable option for enterprise-level companies.
On the CRM side, HubSpot again provides small- to medium-sized companies an excellent option at no charge to start. HubSpot does have an upgrade path for more advanced features, but the price point for those are on a per-seat basis and affordable for any sized sales team. Salesforce.com, the big gorilla in the marketplace, is a recognized leader in the CRM space. Its product is highly customizable and more expensive than the HubSpot CRM, but for some companies with more complex integration requirements or more advanced sales teams, this might be the right choice.
Prescribing a standard tech stack for ABM is like a doctor giving every patient the same prescription for medicine. No two patients and conditions are ever exactly alike, and no two companies or ABM programs would be exactly alike.
If your favorite tech solution isn't here, that doesn't mean you're using something you don't need, and if your tech stack looks a little different than the one illustrated here, don't panic. Your agency or consultant might have recommended something different, and that's OK. No one-size-fits-all option exists for mar tech, just like no one-size-fits-all marketing and sales solution exists to help drive revenue.
If you're in the middle of evaluating options and you want additional insights beyond what the software companies are telling you, consider an agency with a technology background, or consider looking at some software evaluation sites, like G2 Crowd. While these review sites sometimes provide generic, high-level info, they can help you identity specific areas to drill down into with the software vendor, and the client reviews are helpful, too.
It all comes down to what you need, how you plan to use it and exactly what goals you've identified for your program and your company.
Square 2 Marketing – Revenue Is Earned Through Experience, Methodology And Insights!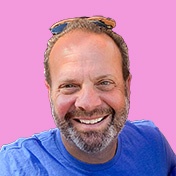 Mike Lieberman, CEO and Chief Revenue Scientist
Mike is the CEO and Chief Revenue Scientist at Square 2. He is passionate about helping people turn their ordinary businesses into businesses people talk about. For more than 25 years, Mike has been working hand-in-hand with CEOs and marketing and sales executives to help them create strategic revenue growth plans, compelling marketing strategies and remarkable sales processes that shorten the sales cycle and increase close rates.