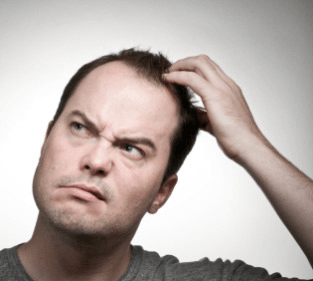 "Marketing Tactisia" – Not Knowing What To Do And When To Do It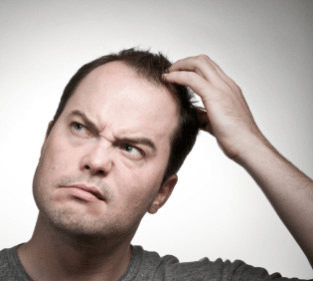 We keep seeing more and more data on marketing delivering low ROI, sales reps and companies missing targets, and a lot of conversations concerning what to do about it.
Neil Patel published some interesting data last week. We're working on a longer article based on his findings, but it appears as if an epidemic is going on.
We call it "marketing tactisia," which means a general uncertainty about which revenue generation tactics to use and when to use them.
To clarify, this isn't to say that people don't know how to do an email marketing campaign, manage social media marketing or build a website.
But what we do find is marketing and sales have become so complicated that a lot of what used to work doesn't work as well anymore, leaving a lot of marketers asking themselves, "What do we do about it?"
Buyers Are Making Marketing And Sales Much More Complex
We've been very vocal about the need for a new model to replace the traditional funnel. The funnel just doesn't match the way people and companies make purchase decisions today.
Not surprising, since the funnel concept is almost 100 years old.
It's time for a change. Instead of three phases in the funnel, we propose that today's buyer journey has eight stages. And when you consider that more than six people are involved in most enterprise-level sales transactions, you're looking at a process that's 14 times as complex when compared to the traditional funnel model.
Today, most of you are still executing revenue generation with separate sales and marketing teams. This is also misaligned with the way people buy today.
Instead of the funnel, consider using our new Cyclonic Buyer Journey™ and the stages included in that innovative model. Looking at the buyer journey through this lens gives you a different perspective on which tactics to apply to which stages of the buyer journey. Finally, a model to use when thinking about how to deploy tactics.
The Wide Variety Of Marketing Tactics And Sales Methods Are Making Revenue Growth Much More Complex
When I ran marketing for a software company, our playbook was simple. Do a handful of ads, run an event program, email prospects and get found on Google. From a sales perspective, we had new business reps making cold calls, and we had sales execs picking up qualified leads and working to close them.
It was simple when compared to what you have to do today to close new revenue.
Today, more than 50 individual marketing tactics could be considered as part of your program. Each of the target markets needs to be segmented to create the personalized, one-to-one program buyers expect, and you have to overlay content and the online experience that exists to help your company get found and drive conversions.
This is before you even get to sales.
When you consider sales, you have to slide some of the marketing tactics down into the sales process, too. Video, content, email, lead nurturing, events, webinars, lead scoring, paid social, influencers and advocacy are all key-sales related executables.
That's 10 separate sales-related tactics in addition to all of the marketing getting done to drive leads.
You can't tell me revenue generation hasn't become much more complicated.
Here's a visual of which tactics influence your buyers in specific stages of their buyer journey (and, more specifically, which tactics might cross stages).
The 7,000 MarTech And Sales Software Applications Are Making It More Complex
Of course, all that execution complexity has spawned an entire cottage industry of tools, technology and software to help you manage the complexity, handle automating some of that execution and gain more data on the performance of all these campaign tactics.
But all of this sales and marketing technology has added to the complexity. Which tools are right for you? How do they work together? What lift are they providing? How long does it take to see results?
The best way to think about how you deploy tech is to consider platform tech (like marketing automation and CRM tools) and then advanced technology for those tactics you're doubling down on.
Doing a lot of video? Look for video tools. Doing a lot of email? Look for advanced email tools. Want to drive conversions and accelerate sales opportunities? Consider advanced chat software for your website.
The more advanced and sophisticated your campaigns, the bigger your tech stack and the larger your tech stack budget should be to set it up and maintain it.
You can map your software just like you map your tactics to the eight stages in the buyer journey.
The Data, Analytics And Insights Available Are Telling You Something – But What Do You Do About It?
Marketing and sales have become a science. With science comes data, dashboards, reporting and analytics.
Today, revenue generation is oozing with data.
But that doesn't tell you what to do; it just looks back and tells you what's happened. It's obvious when you see something working. Keep doing it. In fact, consider doubling down and doing more of it.
However, even successful campaign tactics have a way of plateauing and then regressing, leaving you even more confused about what to do.
Instead of creating tactical dashboards and analytics, consider creating buyer journey stage dashboards so you can see slices of your buyer journey.
When you get all of the stages to perform at expectations or above, you'll have the revenue generation machine you've been waiting for.
To see what this might look like, check out this blog article, where we discussed new metrics based on the stages of the Cyclonic Buyer Journey.
High-Quality, Creative, Disruptive And Thoughtful Strategy Continues To Be Missing In Most Companies
More bad news: You can do everything outlined above well and still not see results. How is that possible?
The answer might surprise you, and it's definitely going to leave you wondering what to do about it.
Quite simply, another element is required to get people to want to visit your website, convert with your content, talk to your sales reps and then hire you.
That element involves what you say, how you say it, the feelings you evoke with what you say and how your messages move your prospects to act.
Your messages have to be disruptive, they have to be emotional, they have to quickly connect with your prospects and they must be different than what your competitors are saying. This is not optional.
Create these messages and you will get results. Skip this step and you will have an underperforming revenue program.
Focus On The Buyer Journey And Specific Experiences With Your Company
One other thought for your consideration. Executing tactics in both marketing and sales, creating great messaging, using technology and building the analytics you need to track performance might not be enough.
Perhaps this is where the art in revenue generation has found its home. You need to know your prospects intimately and create a designed and strategic experience for them from the time they first hear about your company to the final signature page.
This experience-mapping exercise requires bringing together all of the strategic messaging, the tactics for marketing, sales and customer service, and the technology and analytics. Creating this remarkable experience gets your prospects to feel safe, connect emotionally and mark all of the rationalization checkboxes.
Ask your new customers why they chose you, and you'll quickly learn it was the experience you provided during their interaction with marketing and sales.
Once you gain this insight, the experience mapping becomes a core function for your revenue team (marketing and sales). The better you are at building this remarkable experience, the better your revenue machine will run.
What I find most interesting is how many companies continue to press the same buttons and expect to get different results. The tactics you used three years ago won't work the same way today, and they might not work at all.
Your sales process from five years ago is most definitely going to need major upgrades. The tools you used are almost certainly no longer enough to provide the automation, insights and analytics needed to manage a more complex program. The overall expectations for your marketing and sales execution are also (in all likelihood) misaligned.
Finally, you're not leveraging your existing customers to drive revenue, support sales and give marketing what it needs to produce that buyer journey experience we talked about earlier.
What do you do about it?
Your best bet? Blow it all up and rebuild it, with an entirely different strategy and thought process, and quite possibly an entirely different team.
Square 2 Marketing – Revenue Is Earned Through Experience, Methodology And Insights!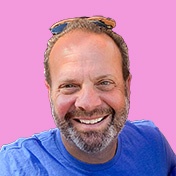 Mike Lieberman, CEO and Chief Revenue Scientist
Mike is the CEO and Chief Revenue Scientist at Square 2. He is passionate about helping people turn their ordinary businesses into businesses people talk about. For more than 25 years, Mike has been working hand-in-hand with CEOs and marketing and sales executives to help them create strategic revenue growth plans, compelling marketing strategies and remarkable sales processes that shorten the sales cycle and increase close rates.