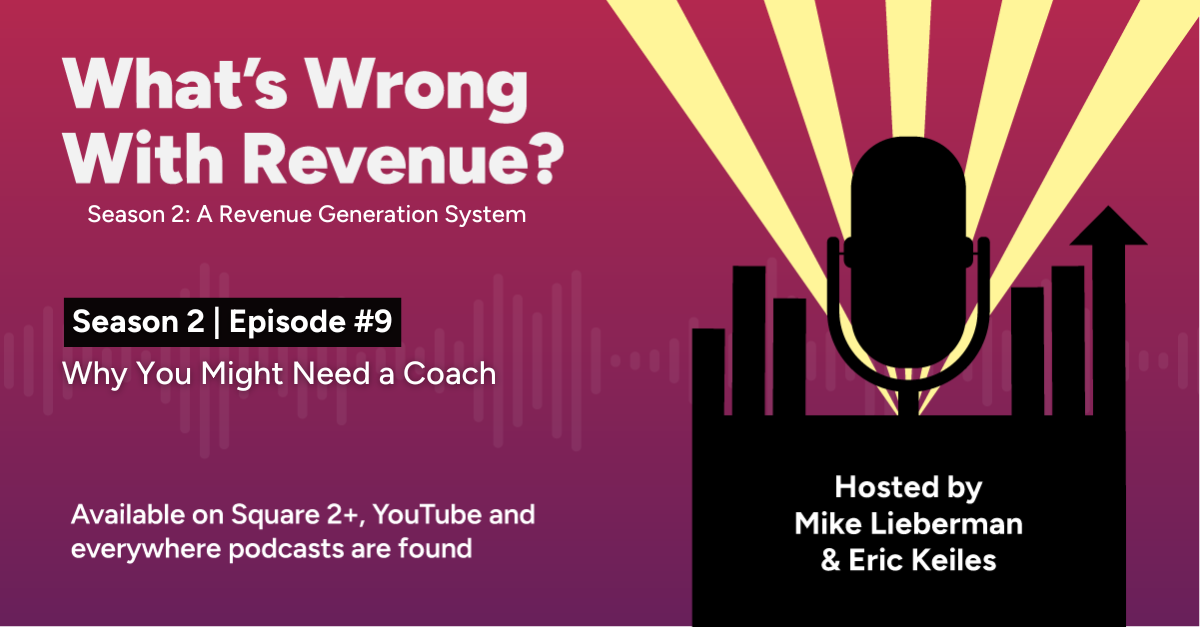 This show was released on March 9, 2023. To watch the show on demand, visit the show page here. To see all our audio and video content, check out our free streaming service, Square 2+.
In this episode of What's Wrong With Revenue?, we talked about why you might need a coach. While you can learn the Revenue Generation System (RGS) and use the tools on your own, if you want to see results faster, make learning it easier or just get help from an outside expert, using a coach is the best option and will deliver better results.
An RGS coach helps clients in two areas – strategy and implementation. A coach has proven tools and processes that will help guide leadership teams and entrepreneurs to get what they want from their business. The coach comes with a lot of experience that they can share with your company and prevent you from cutting corners.

We touched on the difference between self-implementing and working with a coach. There is nothing wrong with self-implementing a system, but you may not follow the proven process and only select the tools that you want to use or not use correctly. It's just not quite as powerful as having a coach. You need an internal person who has done this before, and that's hard to find.
We talked about the experiences, skills and backgrounds an RGS coach can bring to the process. They are experts at teaching, facilitating and coaching. This provides clarity, alignment and accountability so that the leadership team can become its best.
We ended the show talking about the impact a coach can make on results. A coach is a perfect example of slowing down to go fast. Nobody is reaching out to an agency unless they are not satisfied. Using a qualified and experienced coach will ensure your system is in good hands and get you better results faster.

To watch the entire episode, click here.
If you'd like to subscribe to the show, we'll email you a link after we've recorded each show – just click here. If you'd like to submit a question to the show, we answer questions every week – just click here.
If you want to watch the show and all the other audio and video content published by Square 2, visit our Square 2+ page. It's full of valuable content related to marketing, sales, technology, revenue growth and more.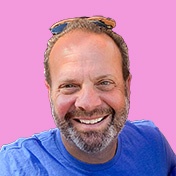 Mike Lieberman, CEO and Chief Revenue Scientist
Mike is the CEO and Chief Revenue Scientist at Square 2. He is passionate about helping people turn their ordinary businesses into businesses people talk about. For more than 25 years, Mike has been working hand-in-hand with CEOs and marketing and sales executives to help them create strategic revenue growth plans, compelling marketing strategies and remarkable sales processes that shorten the sales cycle and increase close rates.