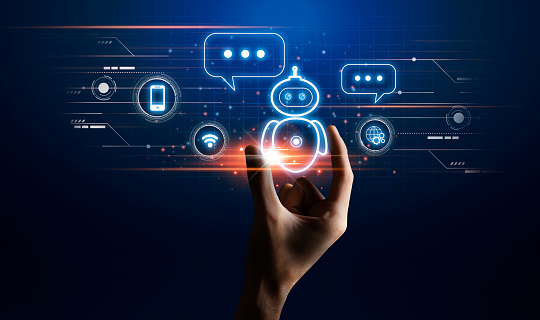 Looking to make one last push for leads through the end of the year? Looking for a short-term tactic that won't take long to get running and one that has the potential to produce leads in days, not weeks?
Look no further than website chat.
Today, people don't want to fill out forms or call your office. They have questions, and they want answers right now.
Let me introduce you to chat. It's the website tool that you might already be paying for but not using because you think no one wants to chat with your company.
Here are some stats on chat that should get your attention:
All these stats are directly related to B2B businesses too, so don't think chat is just for B2C. Your prospects have questions, and they want answers immediately.
Here's a quick strategic playbook on how to deploy and support chat on your website.
Using Chat On Your Homepage
Your homepage is like your reception area. You'd want someone there to greet people if they come into your office, so you need someone to greet people who land on your website, too.
If you're like most companies, a lot of your marketing campaigns drive directly back to your homepage. That means your homepage probably hosts most of your visitors.
By giving them a chance to chat directly, you offer the opportunity to talk with your crew, get any questions answered quickly and qualify them as part of your sales process.
All three of these advantages offer significant upgrades to the experience your prospects have with your company.
Sometimes, simply by being available live via chat, you help your company stand out and turn an anonymous visitor into a highly qualified sales opportunity.
Since your homepage is usually a jumping-off point for other content and other pages of your website, chat can serve as a guide for people visiting your site. With just a question or two, you can point them to pages, resources, videos, blog articles or pricing that will help them along their buyer journey.
Again, the company that wins the experience game will win the revenue game. Deliver a great site experience and you'll generate more leads, more sales-qualified leads and more sales opportunities.
Using Chat On Landing Pages
Landing pages have a different goal than your homepage or even regular website pages. Landing pages are written, designed and built with one goal in mind – turn a visitor into a new contact, lead or sales opportunity.
With that in mind, your approach to chat should be different on this page, too.
Chat can be aligned to the goal of your landing pages. So while your chatbot and chat support on other pages might be more helpful and guiding, like "what can I help you with today?" or "what were you looking for when you stopped by our site?", landing page chat should be more about driving the conversion.
If it's signing up for a webinar, you might share something a previous webinar attendee noted in their comments. If it's downloading an e-book, you might share a key takeaway from that asset.
It could also be directional to help people navigate the landing page, find the conversion form quickly and handle any ambiguity around the form.
Keep your chat focused on the goal of the page and you'll increase your conversion rate quickly.
Personalizing The Chat Experience
When it comes to chat, a lot of people revert to the bot features and automate as much as possible. That's not a problem, but try to keep that automation as personal and specific to the visitor, the page they're on and the stage of their buyer journey.
For example, mention the page they're on in the chat copy. You might also try to connect with the visitor by alluding to the stage of their buyer journey as signaled by their presence on this page.
You can mention industry or role if you have pages dedicated to those types of visitors. You can mention specific challenges, too, if you have pages dedicated to those visitors.
But eventually, you'll probably get out of the bot chats and into personal chats, where people chat live with your visitors. Once you do, make those chat experiences as personal as possible.
You can do this by leveraging the information in the contact records and the information you've already captured during the automated chat.
Don't forget to ask questions while you're chatting and then use those answers to provide highly specific answers or resources for the person you're talking to. If you haven't collected it already, get their email address and phone number, if possible. This allows you to follow up on the conversation later and keep it going.
Using The Chatbot Automation
We talked briefly above about the chatbot. Automating chat is a big part of the value proposition. While you and your team can't be online 24 hours a day, seven days a week, you do have visitors stopping by at off hours.
Using a chatbot to help visitors during off hours is a useful tool, but it won't replace a live person.
Most people can tell when it's a bot. Try to create natural scripted responses to common questions. I think we do a decent job with that on the Square 2 homepage.
Create questions and align them with various potential answers, then script out the answers to with the same tree-and-branch strategy. I don't think you need to go more than three or four levels down before you ask visitors for their contact info and offer to contact them when someone is available.
If you do this right, you can handle most questions with the chatbot, even when your people are not available. Some chat tools can alert people when visitors are chatting, and a live person can hop on to handle their questions. That's going to be up to you and your team if you want to provide that level of support.
In most cases, you would get the chat transcript in the morning and be able to follow up with the visitor accordingly at that time.
Aligning Sales With Prospects On Chat
This is probably one of the most underused and more highly effective uses for chat.
If you set up your chat correctly, you can route chats to the assigned sales reps. You can quickly assign visitor chats to new sales reps. You can route chats in a round-robin assignment rotation and have a live person quickly talking to, qualifying and starting your sales process in minutes.
What aligns sales to chat nicely is that anyone chatting live on your website usually has some sense of urgency.
They need something, even if it's a simple question answered. Some people chat with us about services. Do you provide website copywriting services? Do you provide paid search services?
Clearly, they have a need for those services and want to know quickly. Even with those early-stage buyer journey questions, our ability to quickly answer them and follow up starts a sales conversation that we might have otherwise missed.
Other people ask middle- and late-stage buyer journey questions. How much do your services cost? Do you work with startups? When would we be able to get started with Square 2?
What's also interesting is that most of the time these answers are on the site, but visitors don't always want to find the answers on their own. Often, they want to be quickly directed there, and chat does that beautifully.
By making that one-to-one connection, sales now has the ability to ask more qualifying questions, provide additional content and education, and start to build the emotional connections required to create a new customer relationship.
They get to know you, they get to trust you and they get to like you all through chat.
Measuring Chat Results
Everything you do in relation to revenue should be measurable. Chat is no different. You should be looking at several metrics to determine the effectiveness of your chat channel.
First, the number of conversations will give you a clear picture of how engaging the chat feature is on your website. Are people finding it? Are people using it?
The number of conversations should be going up month over month as long as the number of site visitors is also going up. Over time, you should be able to correlate a percentage of visitors to conversations number that can also be optimized over time.
After conversations, look at the number of leads generated. These are people who provide you with their contact information and show some type of intent. They might be early in their buyer journey, but they show through their conversations that they are actually active in a search for products and services like yours.
Next, of course, are sales-qualified leads (SQLs). These people are deeper in their buyer journey and active in their search for products and services. One obvious signal for this metric is a request to speak or meet with a sales rep.
Sales opportunities would be next. These are legitimate sales opportunities that sales reps have qualified "in." This means the prospective customer has pain, there's a real fit for your services and you're talking to power. Whatever qualification criteria your sales reps use to move an SQL to a sales opportunity would be in play here, too.
Finally, we reach closed new customers and the revenue associated with those customers.
A simple dashboard that highlights the chat-related metrics would be a great way to look at the performance of the chat channel and get the insights required to plan monthly optimization designed to improve the metrics over time.
Chat has come a long way over the past few years. Today, it's a must-have in any demand generation or inbound marketing program. It's a must-have for any website, and like all the other marketing channels, it's one that will require ongoing optimization to make it work effectively.
Square 2 — Building The Agency You'll LOVE!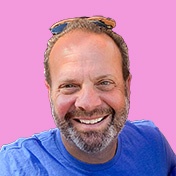 Mike Lieberman, CEO and Chief Revenue Scientist
Mike is the CEO and Chief Revenue Scientist at Square 2. He is passionate about helping people turn their ordinary businesses into businesses people talk about. For more than 25 years, Mike has been working hand-in-hand with CEOs and marketing and sales executives to help them create strategic revenue growth plans, compelling marketing strategies and remarkable sales processes that shorten the sales cycle and increase close rates.