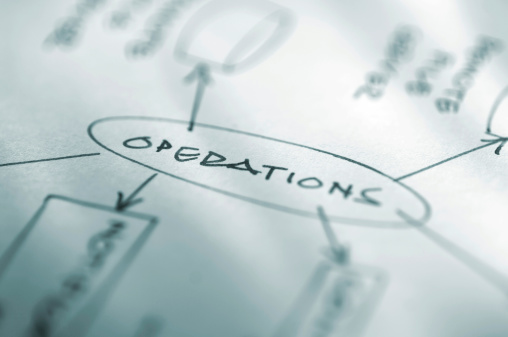 This New Practice Might Be The Difference Between Missing And Exceeding Your Revenue Goals In 2021
As marketing, sales, customer service and overall revenue generation get more complicated, a new field has emerged called revenue operations.
You can Google revenue operations and find a handful of definitions, but we like Drift's definition: "Revenue operations is a methodology for operating a business. [It's] designed to close gaps in the customer experience by breaking down internal silos that create friction felt by your customers. It does this by combining the go-to-market operations functions into a single unit that drives strategy for the business in a way that's holistic and revenue-focused."
If you want to simplify it, you end up with something like this: Revenue operations is the practice of managing the backend process, systems, methodologies and technologies associated with marketing, sales and customer service. Any part of the business that impacts revenue generation would fit into revenue operations.
To break down revenue operations into more specific sections, here is a more detailed look at revenue operations.
Marketing Operations
Revenue operations includes everything associated with marketing operations. To fully understand revenue operations, we have to look into what's included in marketing operations.
Marketing operations is the glue that ties all facets of your marketing together. It's the process-driven and data-driven framework that ties marketing strategy with marketing execution. To be even more specific and to help you build your own marketing operations (MOPS) functions, it includes campaign planning, process design, data collection and management, technology and analytics.
By making sure the right processes, technology and measurements are in place, the department can help campaign teams execute on programs much more efficiently. Strategy teams can also make more informed decisions based on valid data.
It's a must-have role in today's revenue generation efforts.

Sales Operations
No revenue is generated without sales. Sales operations is a new area that has popped up over the past few years. To get a handle on revenue operations, we have to understand sales operations.
In a blog article on the topic, Sales Hacker writes: "...sales operations bring a system to selling. Sales operations uses data to drive strategy, best practices to guide training and technology to hack success."
It's this systems thinking that makes sales hum, and when you're looking for a repeatable, scalable and predictable revenue generation machine, you need to be thinking sales operations.
Sales ops includes these seven practice areas or areas of functional responsibility:
1) Strategy: This includes everything such as the number of reps, the type of reps, the production requirements per rep, the process the reps execute, the technology the reps use and the data management required to provide performance-related dashboards and metrics.
If your company has a sales function and no one is watching out for and helping to make improvements in these areas, you're definitely not running a highly efficient and highly effective sales team. This means you're leaving money on the table and losing out to your competition.
2) Sales process: This is one of the most overlooked parts of sales today, yet the sales process is usually what makes the difference between getting the deal and losing the deal. Sales operations has to be the owner of the sales process and, more importantly, the owner of optimizing the sales process for high performance.
3) Metrics and data: These are critical for sales to be successful. Sales leaders are generally pretty good about the top-line metrics, like new business numbers, new revenue numbers and percentage of quota attainment. But these three numbers might not tell the whole story, and they certainly won't provide any insight into what areas need improvement.
Your sales ops team should be able to dig much deeper and produce more meaningful metrics that allow you to gain insight into how the entire process is working and how individual tools are performing.
For example, conversion rates at different stages in the sales process indicate process structure issues. Creating company benchmarks and then looking at individual rep performance could uncover training requirements.
4) Technology: This is making sales teams more efficient today. It's impossible to get data on the sales process without at least some basic technology. Today, having the right CRM, like HubSpot or Salesforce, is mandatory. Your sales ops team should be evaluating and recommending a variety of other sales tools as well.
A few examples include proposal software (like Proposify or PandaDoc), call-tracking software (like CallRail), conversational AI software (like Conversica) and fast-tracking lead conversion from web to rep with technologies (like Drift).
5) Tools: These are in addition to the software we discussed above. Email templates, content, graders, assessments, qualification methodologies and interactive calculators are empowering sales reps to deliver an exceptional experience to your prospects.
Sales operations evaluates tools, installs tools, trains on tools and then watches the performance of these new tools against their expected lift in metrics.
6) Ongoing optimization: This is one of the secrets (and often a missing element) to a solid revenue generation strategy. In this case, it's ongoing optimization of the sales execution.
This too falls on sales ops. They have to regularly assess what's working well, what's not working as expected and what is failing to work at all.
They have to analyze the data, review the findings, create a response plan and then execute that response action plan. They have to cycle through these stages — analyze, review, respond and act — as fast as possible. If they can cycle through weekly, they'll contribute to better results than if they only cycle through these stages monthly.
The faster the cycle and the adjustments, the faster the sales cycle and the higher the close rate. The faster the sales cycle and the higher the close rate, the better your revenue generation and the faster your company grows.
7) People: Finally, sales rarely goes well when you don't have the right people. When you're talking about software, tools, process and ongoing optimization, sometimes the biggest variable of them all gets lost — sales is a process that still requires people.
Sales operations should be responsible for the ongoing training and evaluation of the people participating in your sales process. Sometimes what's wrong with the process is the people executing it.
Service Operations
Just like marketing and sales needs operations, revenue generation comes from current customers too, so it would make sense to also have service operations.
Service operations is support for your professional service people, your customer success teams, your customer support group and anyone responsible for creating the customer experience.
Some similarities exist between service ops and the other ops (marketing and sales). People in service ops are going to be working on the processes designed to give your customers the best experience. They're going to look at tools to optimize the communication and interactions between your service teams and your customers.
They're going to look for data and ongoing opportunities to optimize the service experience based on that data. They're going to be accountable for optimizing the revenue generated from your existing customer base.
One of the best places to look for revenue is with your current customers. Most of our clients report a very low share of wallet with current customers, little or no nurture based on purchase behavior and almost no ongoing client satisfaction monitoring. This is all right in the service operations team's sweet spot.
Processes
Now that we broke down revenue operations by departmental areas, let's dig into the specific functional areas where revenue operations delivers value.
The first one and probably the biggest one is process. You should have defined and optimized processes all through your marketing, sales and customer service delivery teams. Here's a quick starter list just to illustrate the point:
Campaign planning

Campaign performance review

Pipeline review

Sales process

Sales performance review

Cross-sell and up-sell processes

Customer escalation processes

Customer satisfaction measurement
I could keep going, but I think you get the idea. These processes need to be designed, implemented, trained on and then optimized over time based on data and performance insights.
The more processes you can design and install, the more efficient your entire revenue generation engine becomes. The faster and the better your revenue generation engine runs, the more revenue you can generate in a scalable, predictable and repeatable way.
Technology
The software and tech industry has found revenue operations, and today more than 8,000 software solutions are targeted to revenue generation.
Revenue ops sifts through all those tools and finds the right marketing, sales and service software technology to simplify delivery of the prospect/customer experience and the acceleration of revenue growth.
Marketing automation, CRM and customer service software tools are generally the platform plays in this area. HubSpot has one of the only cross-departmental platforms with their Marketing, Sales and Service Hubs. Salesforce has a similar offering with Marketing, Sales and Service Cloud.
Zendesk is moving from service to sales and marketing. Adobe is moving from marketing to sales and then most likely service.
In addition to the platform tools, thousands of additional SaaS-based tools should be considered to help marketing, sales and customer service.
One of the best examples of this is Drift. The chat tool that has been reimagined to support marketing and drive prospects into sales conversations. It helps sales directly engage with prospects and accelerate the traditional form/inquiry-based sales process. It also helps customers immediately connect with customer service reps to get their questions or concerns answered quickly, dramatically improving the customer experience.

Reports And Dashboards
We have a saying at Square 2: "It's not the reports and dashboards we're excited about, it's the insights that the reports and dashboards help us uncover and then the action plan that is born out of the insights that we uncover."
Revenue operations does have to create the reports and dashboards across the organization in all three areas (marketing, sales and customer service).
They have to help create dashboards that help individual marketing managers, sales reps and customer service reps. They have to create the dashboards for the leaders in those three departments, and they have to create the cross-functional revenue-related dashboards for the company executive team.
Everyone needs to be seeing the same data in slightly different slices. But if the data doesn't uncover the insights that inform the action plans, it's a failure for sure. Uncovering the insights takes experience, and being able to put data next to data to unlock those insights also takes experience.
In addition, it takes methodology, which is one of the reasons we help clients create buyer journey stage dashboards. Instead of looking at the performance of email marketing, social media or other tactics, we look at a collection of tactics as it relates to the performance of the overall revenue generation effort at each stage of the buyer journey.
This help us see how the collection of tactics being executed is working as a whole. We've found this unlocks many more insights into how the entire revenue generation effort is executing.
Ongoing Optimization
Finally, the goal of a revenue operations team is to improve revenue generation. This is an ongoing and continuous process. It never stops.
The execution and tactics generate data. The data is analyzed and insights are uncovered. The insights inform an action plan that generally includes optimization of existing tactics. Then the cycle starts all over again. This is the essence of revenue operations.
You'll need people and process for this ongoing optimization. Experiments need to be designed, executed and evaluated. This triggers additional experiments.
Priorities need to be set. Rarely can you tackle every area at once. What's more important today? Marketing optimization to generate more leads, sales optimization to close more new customers or customer service optimization to take better care of our clients?
If you can do it all, you're a rock star. But don't try to do it all and do it all in an average way. You'd be better off doing one area in a remarkable way and then moving your focus to another area.
Revenue operations is going to take some getting used to. Most companies don't have this role, or if they do, the role is very new. The entire practice is relatively new, and everyone involved is learning how to do it better, faster and more efficiently.
Get help, never give up, continually learn how to do it better and track your progress meticulously. You'll be rewarded with scalable, predictable and repeatable revenue growth month over month.
Square 2 — Building The Agency You'll LOVE!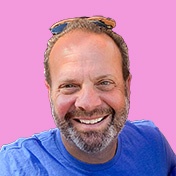 Mike Lieberman, CEO and Chief Revenue Scientist
Mike is the CEO and Chief Revenue Scientist at Square 2. He is passionate about helping people turn their ordinary businesses into businesses people talk about. For more than 25 years, Mike has been working hand-in-hand with CEOs and marketing and sales executives to help them create strategic revenue growth plans, compelling marketing strategies and remarkable sales processes that shorten the sales cycle and increase close rates.