Keep Up With The Changing Digital Marketing Strategies, Tactics, Analytics And Software, Or Be Left Behind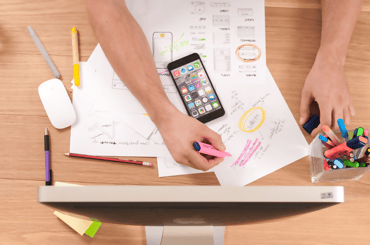 Social media changed the digital marketing landscape. Today, new forces are changing digital marketing again.
There's more emphasis today on personalization, video, micro-content stories, artificial intelligence, visual search and voice search. We're moving toward a world where technology will be integral in all aspects of our lives, including work, family and social interaction.
Digital marketers already know the value of SEO and its ability to help rank higher on search engines. Today's marketing strategy is shifting toward new mediums for attracting and appeasing customers.
Digital marketing trends suggest customers' priorities have also changed. They expect convenience, 24/7 availability, a direct conversation style, accurate information, customized services and recommendations.
Digital marketers today should keep one goal in mind: Customer satisfaction. You need to offer your audience an unforgettable experience.
To achieve this and measure your results, you can analyze website user data. User-generated content is also information that can provide insights into how your offering resonates with customers.
Leading digital marketers involve customers and make them a part of their tribe. This way, customers feel like they're a part of your brand. This emotional connection is a core component in many top digital marketing strategies and trends in 2019.
With that in mind, let's discuss the upcoming trends and tactics for the next two years.
Insights Instead Of Data
Today, analytics, data, reports and dashboards are in every marketing and sales technology product. But knowing what that data tells you and exactly what to do about it remains elusive. Going forward, insights will be the currency of marketers and sales operations experts.
Those insights, when properly prioritized, will drive the action plans that optimize tactical performance and improve results from both marketing and sales executions. Tools like MAXG, an insight and recommendation engine, tell marketers what exactly to do and in what order to do it.
MAXG isn't providing generic recommendations but rather recommendations based on your company's data, your company's goals and your company's specific strategy and tactics. It's software that helps your company drive revenue growth.
Chatbots
Using artificial intelligence (AI), chatbots interact with customers via instant messaging.
Why do customers love to interact with chatbots? Why do companies prefer chatbots over traditional methods of communication? Their likeability and efficiency are two key factors.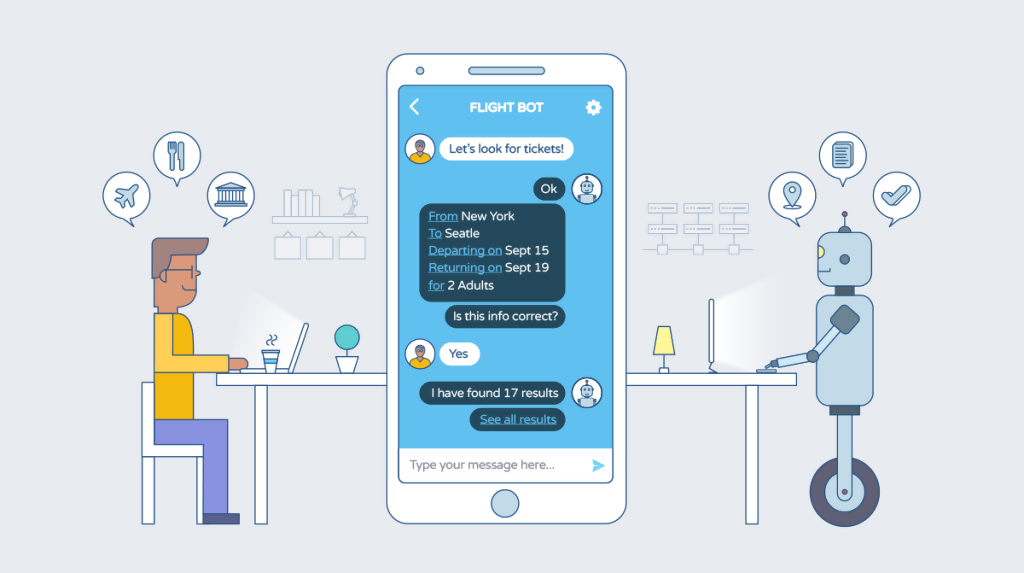 Customers love their personalized support, while businesses save time, money and resources. Chatbots are the modern customer support assistant. They listen to you, answer questions and resolve issues within seconds. Chatbots learn more about you as you share more information with them. The banking and pharmaceutical industries rely heavily on chatbots to look after small tasks and answer repetitive questions.
Chat has enabled conversational marketing, a new form of marketing that allows prospects to skip the form or the email and start an immediate conversation with marketing or sales. This typically accelerates the sales process and provides an upgraded experience for the prospects.
Artificial intelligence will push customer service into a new age. AI is at the heart of this new chatbot wave. It analyzes consumers' actions and search patterns, and pulls information from social media channels to better "train" the chatbot. This also assists brands in developing a deeper understanding of how to better serve their customers.
The Personal Aspect Of Every Customer
How well do you know your customers?
Your next product or service may be the result of your customers' feedback. Social media platforms allow you to offer interactive and customized brand experiences. Brands should think about bringing a personalized touch across all of their marketing channels.
You can increase sales and customer loyalty by working on personalized emails, content and experiences. This opens the door to having a stronger connection with your customers.
Personalized emails deliver relevant messages with the right tone. They show you care about your customers. A core part of your digital marketing strategy should be about offering the same level of attention to all of your customers, whether they're first-time shoppers or repeat purchasers.
Video Content To Appeal To New Audiences
Videos have exploded as a marketing trend in the last few years. Take for example YouTube celebrities. Some creators have become worldwide sensations. Today's digital marketing strategies focus on video to keep engaging your audience over time.
Video marketing has several core platforms. YouTube isn't the only option. Facebook, Instagram and other social networks are also heavily promoting video content.
Video format and length is different for each channel and each viewing audience's interest. For example, Instagram feed videos are limited to 60 seconds, but IGTV videos can play for up to one hour.
Live videos are also becoming more popular. Their unedited nature makes them more genuine and entertaining. Brands use live videos to offer insights into their offices, work environment, daily routines and more. These situations simply better fit with a live video format.
Live videos are disrupting the digital marketing industry. They offer every person with a smartphone the opportunity to share their opinions with an audience in real time. As a result, digital marketers have taken live videos seriously. Brands using video messages to communicate with customers are highly creative and appealing.
Finally, 360 videos offer a different experience. The interactive nature of these videos keeps your audience engaged. Their immersive content capitalizes on providing a full-range viewing experience. As 360 video are still a relatively new content format, they make it easier to stand out in social media feeds. So why not give them a try?
Micro-Video, Micro-Blogs And Micro-Moments
Digital marketing tactics put a value on every moment visitors spend browsing your site. Micro-moments work by delivering your message in the right format at the right time. The right combination of content presented, and the time taken to convey the message, determines the outcome of the marketing campaign. The shorter nature of micro-content works with people's shorter attention spans.
A recent wave of six-second videos (which started with Vine) took the world by storm. Then came the age of five- or six-second ads on YouTube. Digital marketing agencies started to explore the six-second territory to reach out to their audiences. Do you see a trend in both concepts?
We can also talk about micro-blogging. We all know 140 characters became the preferred way of social communication on Twitter. It coincided with Vine becoming popular, which eventually led to Twitter's acquisition of Vine. Google's concept of micro-moments has been a product in the making for some time.
As micro-content becomes more popular, we will see more new platforms and marketing opportunities appear in this space.
Consumer Behavior And Changing Lifestyles
Digital marketing strategies consider changing consumer lifestyles to develop their campaigns. In the age of smartphones, digital agencies cannot only rely on traditional marketing channels. They need to create content that people can read, share and store on their mobile devices. Digital marketing strategies today are mobile-friendly.
Image search and voice search are two examples. They have changed the principles of search engine marketing. People looking for a product upload an image and search for similar ones. Pinterest also made early inroads in visual search.
Voice search is the future of search engine marketing and IoT (Internet of Things). People use phones and smart speakers (like Alexa) to search the internet. Smart speakers are making search more convenient, organized and interactive. Recent studies have shown that 60% of smart speaker owners use them four or more times per day. This number is likely to increase in the coming years.
Voice-based assistants such as Alexa have taken the role of real-life assistants. This has made browsing and searching more fun. Voice assistants provide technology with a human touch. As a result, digital marketing strategies can be fun, interactive and surprising at times.
Take for example video marketing. There was a time when creative teams used to plan in detail to make high-production videos. Instagram and video influencers have replaced this with more authentic videos. User-generated and influencer video has changed the game for video.
Future Marketing Trends And The Spirit Of Experimentation
Digital marketing strategies are constantly evolving. Before you know it, a new digital trend will be on its way. We could say video, voice, visual search and artificial intelligence are on the top of digital marketers' minds.
There's always space for new predictions. The movie industry has witnessed an upheaval in the past decade. The introduction of Netflix and its creative strategies to fund film projects has shown us how tweaking an existing business model can create massive new businesses.
It's safe to say video marketing still has a lot to offer. Digital marketing strategies can bring sustainable growth, and sometimes viral growth. The concept of virility matches the spirit of advertising. There's a close connection between the two.
The evolution of online video marketing recently grew with the popularity of YouTube. The next stage indicates live streaming will continue to grow and become the primary form of entertainment around the world. We could expect live stream channels offering information about everything you expect regular video to offer today. How about adding GIFs to live videos to include creativity and excitement?
These new strategies work with entertaining users. Our urge to express ourselves has led to the popularity of user-generated videos in the first place.
The next wave could transform the video creator to take on the role of discovery. What the likes of video stars have done to improve or add another dimension to entertainment could be replicated by new entrants in the live streaming field.
Digital marketing strategies address today's customer pain points. The rise of artificial intelligence helps to bridge the gap between technology and personalization. Digital marketing trends are counting on shared experiences to make better products, advertise them appropriately and enrich the lives of customers.
The creative aspect of these trends is what matters the most. Marketing strategies offer a blank slate for creativity. Which strategies will you try this year and in 2020?
Square 2 — Building The Agency You'll LOVE!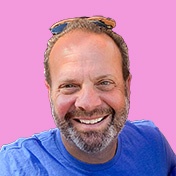 Mike Lieberman, CEO and Chief Revenue Scientist
Mike is the CEO and Chief Revenue Scientist at Square 2. He is passionate about helping people turn their ordinary businesses into businesses people talk about. For more than 25 years, Mike has been working hand-in-hand with CEOs and marketing and sales executives to help them create strategic revenue growth plans, compelling marketing strategies and remarkable sales processes that shorten the sales cycle and increase close rates.