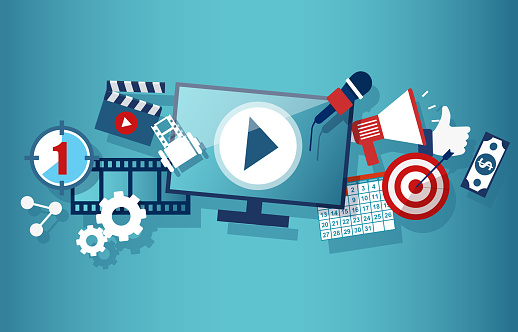 03/31/2022 |
Mike Lieberman, CEO and Chief Revenue Scientist
11 Places Videos In Your Marketing, Sales And Service Experience Produce Results
There has been a lot of talk lately around the power of video and how easy it's become to create, edit and deploy video across the prospect and customer experience with your company.
In addition, the research makes it apparent that people respond to videos, engage with videos, connect to companies better that use videos, click on videos and watch videos with intent.
Not convinced? New research from HubSpot shows 86% of marketers report video is effective at generating leads, up 2% from 2021 and up 5% since 2019. Plus, 81% of marketing folks feel that video positively impacts sales, while 94% of marketers say that videos have helped users better understand their product or service.
But that doesn't really answer the question of exactly what to do with these new video assets. Where do you deploy them, how do you use them to generate leads and how do they drive new revenue?
We'll be answering those questions and more in this article. Here are the top 11 places where video immediately improves revenue-related results.
1. In The Sales Process To Increase Your Close Rate
Take a look at your close rate on proposals submitted. Is it less than 80%? If so, you have significant room for improvement, and video makes an immediate impact.
People do business with people. The better your prospects know, like and trust your salespeople, the higher your close rate.
Video allows your reps to make better, more emotional connections with your prospects. While they're on video conference calls all the time, sending emails with embedded video allows them to continue the conversation even after the standard sales process calls have concluded.
When they send educational information, if they include a video that offers additional context to their material, your prospects are going to feel better about you, your company, your reps and your products or services.
If your final presentation includes a video of happy customers, your CEO sharing their personal story or an independent third-party endorsement of your services, prospects are going to feel more emotionally connected to your company and your close rate is going to improve.
2. To Eliminate References And Shorten The Sales Cycle
Just like you know your close rate, you should also know how long it takes you to close new business. From the time you get a qualified sales opportunity to the time they sign their agreement, that metric is an important one for sales.
One of the slowdowns in many sales cycles is the reference check stage. Almost every company with a complex sale and high dollar values has to produce references at some point prior to closing any new business.
References can take an excruciatingly long time to execute. First, you have to produce reference customers. It's always a good idea to check in with those people before you provide their contact information. Then your prospect and your customer have to sync up their schedules, have their call and report back on their conversations.
This can easily take weeks.
But with video, you can turn references around in hours. By using a reference reel (a collection of customer testimonials) and a proactive email it's possible to eliminate references altogether.
By proactively emailing prospects BEFORE they ask for references and letting them know you have a video of the people they would be speaking with anyway, you can cut out almost all your reference requests.
Sometimes prospects still ask to speak with people personally, and that's fine. But you've shortened your sales cycle and almost entirely eliminated the need to bother your customers with ongoing reference requests.
3. In Your ABM Campaign To Get New Targeted Contacts
Account-based marketing is one of the hottest sets of tactics today. Everyone wants to execute ABM campaigns, but these campaigns are challenging to create and execute, and even tougher to produce results.
Remember, you're now reaching out to people who are potentially unaware you and your company even exist.
Most of this initial outreach happens on social media because you don't technically have the right to email or market to any of these people.
Trying to connect with people on social is another challenge. Video goes a long way to making that initial connection more personal and more effective.
Sending a video via LinkedIn along with a piece of highly targeted, educational content is going to do wonders for making that initial connection.
Then you can use additional video to drive the engagement you need to actively target people who are part of your ABM campaign list.
This is going to improve your initial connect rates and make the sales reps' efforts to drive these connections much more effective.
4. On Your Landing Pages To Drive Conversions
Including a video on your landing page can boost your conversion rate by up to 80%, according to stats from WordStream.
Landing pages have just one objective – to deliver the content you promised. You can gate or ungate the content, but regardless the page has to move someone who might not know you well into someone who is ready to engage with your company.
If your content is gated, you want your landing pages to drive a conversion or form fill. If your content is ungated, you want your new visitor to move frictionlessly to view the content on this page.
In both scenarios, video is going to make this easier and more efficient.
With just a click, your visitors will be able to launch and watch a video that directly relates to the topic on the page, the content on the page and the story you want them to take away from their visit to your site.
It's hands down the most efficient way to deliver that message.
5. On Your Website Pages To Drive Clicks
Every website has landing pages but also website pages. These are typically the product, service, company or other significant pages on the site.
You have the same objective on these pages as you have for your landing pages – you want your visitors to click, stay on the website and get value from your content.
While the landing pages are designed to drive a very specific action, like a conversion, your website pages might have a number of links and you may have several specific actions you're working to drive on these pages.
You might want people to visit another specific page, feel a certain way or view a specific piece of content, and one of the best ways to direct people on your website pages is with video.
If you include videos on pages like this, they can be designed as directional videos that help people take the exact next steps as you've designed the website experience.

6. In Your Emails To Drive Opens And Clicks
Email has become a tricky marketing tactic. Deliverability challenges, privacy concerns, new operating system tools that allow aliases and email screening have made email marketing even more challenging.
However, the goals for email campaigns remain the same – get people to open the email and click on the email, driving them back to your website.
Video embedded into your email campaigns is going to do wonders for your click-through rates. People are drawn to videos, and this is a great application.
If you add the word "video" to the subject line you can also improve your open rates.
These two upgrades help deliver significant improvement in program performance. Some of the research data support this approach as well:
Attaching a video in an email can lead to a 200% to 300% increase in CTR. (Source: Forrester)
Using the word "video" increases open rates by 19% and CTR by 65% while reducing the number of unsubscribes by 26%. (Source: Syndacast)
54% of email subscribers prefer emails with videos. (Source: HubSpot)
If I had to identify one upgrade to make, adding video to email campaigns would be at the top of the list.
7. In Your Paid Ads To Drive Clicks
By now you should have picked up on a theme – video improves performance. Your paid ad campaigns are no different. Paid search and paid social are all going to perform better with video options for your audiences.
If you have an ad with video and one without video, which one are you spending more time reviewing? Which one are you clicking on? Of course, the video-oriented ad. We all know the answer, yet marketers are still hesitant to add video to their paid ad campaigns.
Adding video to your paid ads is a little tricky. We use a paid ad video specialist to create ads for our clients' paid social campaigns specifically.
These videos have to be short, pack a punch and help your brand stand out in a very crowded space. If you're not getting results from paid ads, consider adding video. If you're using video but still not seeing results, consider using a paid video ad specialist.
8. In Your Social Media Tactics To Increase Engagement
Speaking of social, video carries the day here, too. The goal of social media is to drive engagement. Get people to notice your brand and engage with your content on social platforms.
Most social platforms support a richer experience when video is included.
People remember videos, people click on videos and people share videos. This formula is the entire premise behind TikTok. But don't take my word for it.
The opportunity to ramp up your social media marketing with video is probably the second most important takeaway from this article today.
9. In Your Delivery Emails To Assure Customers Your Products Are On The Way
We've talked about marketing and sales applications for video, but in the customer service area there are a set of equally important upgrades that you should be considering.
First, you want to help your current customers feel special, and what better way than giving them access to information that is not yet public.
Video is an easy way to provide sneak peeks at new features, and it's an easy way to share content that can easily be shared when customers are excited to see these new elements of your product.
These videos can highlight people using the new product, feature interesting use cases for your products and help drive significant cross-sell and upsell revenue.
When it comes to services, you can run a similar campaign showcasing clients using your services, success stories, customers who are piloting new services and more.
10. In Your Follow-Up To Service Requests To Improve NPS
Whether you collect net promoter scores (NPS) or customer satisfaction scores (CSAT), using video to reinforce your requests for this information can improve your response rates and help guide customers through your NPS or CSAT processes.
Improved response rates make your data more accurate and more valuable. Anyone who has done NPS surveys in the past knows that sometimes response rates can be low. The more surveys you get, the more accurate (statistically) the data set.
A video that guides your customers through the process also makes your data more accurate. People can interpret the instructions associated with customer satisfaction in a variety of ways.
If you use a video to explain exactly what you're looking for and exactly how you want your customers to participate in the survey, this too can improve the data coming back from the survey.
The better the quality of this data, the more useful it's going to be to the organization. This can be a major upgrade in the customer satisfaction area.
11. In Your FAQs Pages To Reduce Call-Ins
The last area for customer satisfaction is using video to reduce the number of people who call your customer service reps. Video embedded in the FAQs section of your website can provide a multi-media experience that goes beyond just copy.
Giving your customers a chance to click a video and watch the answers to their questions instead of just reading the answers has the potential to dramatically reduce the number of people calling in. The more self-service you can provide, generally the better the feedback is around the entire service experience.
The more robust the video library in your knowledge base, the more effective these FAQs will be at answering your customers' questions.
The more video in this library, the more SEO credit these FAQ questions can earn and the higher rankings these pages can earn, producing significant visitor traffic.
Consider investing a significant effort to build out the FAQs section of your website, or you could consider this as a private page that customer service reps direct customers to when they need answers to frequently asked questions.
Video provides positive experiential upgrades to people in marketing, sales and customer service. It's so easy to produce and deploy that video should be at the top of your list of content marketing upgrades in 2022.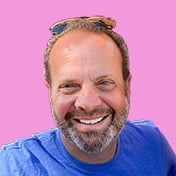 CEO and Chief Revenue Scientist
Mike Lieberman, CEO and Chief Revenue Scientist
Mike is the CEO and Chief Revenue Scientist at Square 2. He is passionate about helping people turn their ordinary businesses into businesses people talk about. For more than 25 years, Mike has been working hand-in-hand with CEOs and marketing and sales executives to help them create strategic revenue growth plans, compelling marketing strategies and remarkable sales processes that shorten the sales cycle and increase close rates.
Get With the Program
Whether you want to stay in touch, go deeper into RGS or start a conversation, here are three easy ways to take the next step.