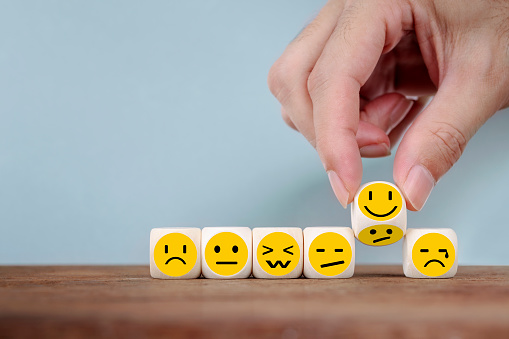 People Are Looking For How You've Done With Other People Like Them
Today, our businesses are 100% transparent. What does that mean? It means that you can find out almost anything and everything about a business if that's your goal.
Since prospects are looking for information about your company, you can actively work to provide that information and maintain some sort of control over what's out there, or you can ignore the new normal and let people put out what they want, when they want — whether it's accurate or not.
One aspect of this newfound transparency is online reviews. It's likely that your company already has a handful of reviews on the web, and it's also possible that those aren't 100% complimentary.
If you want to proactively manage what prospects see about your business, you'll need to consider a managed online review program. Here's how to go about getting your online review program started, managed and paying off.
Platforms
This is such a big and growing source for information that new platforms or places for reviews keep popping up and will likely continue to pop up.
But there are reviews in some common and poplar places. For example, did you know you can leave reviews about businesses on Facebook? You can also do reviews of companies on Google. If you have reviews on your company, these two sources are probably the most likely to have them and the easiest to check out.
Then there are some specific sites designed to house reviews for a wide variety of businesses:
G2 provides reviews for software and related services
HubSpot

has a directory for agencies that collect reviews

Trustpilot

has a site that collects reviews for all types of businesses
We all know about Yelp! and TripAdvisor, where reviews can be written for restaurants and hotels. We've also seen reviews for specific products on sites like Amazon, while Glassdoor allows people to review their employers.
These types of sites and platforms are going to continue to grow. They're going to be a significant part of managing your company's reputation and more actively considering the experience people at all stages of their buyer journey have with your company.
Here's a website that lists 52 review-oriented sites where you might already have a review or two on your company, but this list also includes sites where you can claim your listing and actively manage it.

Focus Your Energy
With so many review sites, it's impossible to manage your listing on all of them. You should pick a handful of sites that have enough visitors to drive business for your company and are the most closely aligned with your industry and the community you serve.
To illustrate this (and we'll talk more about this in the next section), don't ask clients to write 10 reviews for you on 10 sites. You should focus them on one or two sites that you deem a priority for your company and industry.
This focus is going to allow you to collect a critical mass of reviews, leverage them in the sales process and even harvest those positive reviews to proactively share those comments with prospects in the marketing process.
The entire objective here is to actively get online reviews. Focus is going to help.
Asking For Reviews
This is a little tricky. Some people think asking for reviews is lowbrow, and there is a legitimate consideration here. Other people think asking for reviews should be a standard part of doing business.
You're going to have to make a decision here that aligns with your company culture, the relationship you have with your customers and how important online reviews are to you and your business.
My recommendation is to ask and ask often. If your clients are happy, they should also be happy to do a review.
You can use some techniques to make asking easy and then make it simple for them to leave a review. You can also consider if you want to incentivize or reward them.

Regardless, the more you ask, the more reviews you'll get. As a company with over 170 positive reviews on the HubSpot Partner Directory, we wouldn't be close to that number if we didn't ask.
Our process is simple and yours could be, too.
We send an email with instructions, links and information letting them know why it's important to us. We also tell them the total investment in time is around two minutes, helping them realize it's going to be easy.
Everyone asking sends the same email. We've also included a Leave A Review button in our email signatures for people who are motivated to do a review on their own. Honestly, those rarely pay off, but they do help with positioning us as a transparent agency that is comfortable with unsolicited reviews.
The most important part here is the asking. If you don't ask, you probably won't get reviews.

Monitoring
You should consider checking these sites regularly to ensure that your business is represented accurately. We've found a number of unfair and inaccurate reviews on our company, often from people who we didn't know and never did any work for.
These can be removed, contested or, more importantly, responded to so that others see you care and are responsive to issues associated with your business.
Focus is going to pay off as you start to proactively ask customers for reviews, but to monitor your online reviews, you can consider using tools like Yext, BirdEye or Podium.
These will make sure you respond to any negative reviews, get notified when new reviews come in and focus your energy on the key sites that drive the most attention for prospects in the middle of an active buyer journey.
If you're not going to use one of the reputation management tools to monitor online reviews, then make sure someone in your company is checking these sites once a week at a minimum. Respond to all negative reviews professionally. Any reviews that are inaccurate can be appealed. Doing this ensures you'll always know exactly what your prospects are seeing when they look for online reviews on your business.
Square 2 — Building The Agency You'll LOVE!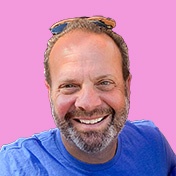 Mike Lieberman, CEO and Chief Revenue Scientist
Mike is the CEO and Chief Revenue Scientist at Square 2. He is passionate about helping people turn their ordinary businesses into businesses people talk about. For more than 25 years, Mike has been working hand-in-hand with CEOs and marketing and sales executives to help them create strategic revenue growth plans, compelling marketing strategies and remarkable sales processes that shorten the sales cycle and increase close rates.