Load Up Your SEO Toolkit With These Outstanding Free Tools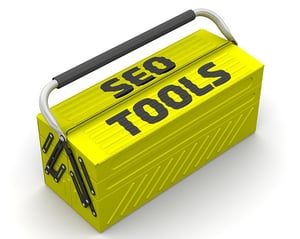 You've been tasked with increasing organic traffic to your website with search engine optimization (SEO). Awesome. SEO is a great way to make more people aware of your company without having to spend money on costly advertising campaigns.
But SEO isn't easy. It takes time, and it's going to require some tools. While you can find a lot of great tools with really cool capabilities like SEMrush, Moz, SpyFu and Ahrefs, those all cost money, and you need to get started now without going through a complex buyer journey to find the best tool to spend your budget.
Well, we have great news for you. You can use a handful of helpful keyword research tools to jump-start your SEO for absolutely free. Here are our 4.5 favorite free keyword research tools.
#1. Google Search Console
If you're using Google Analytics (also free), you should be using Google Search Console (GSC). It might take a little help from a web developer to get the tracking code set up in the right place in your header code, but it's worth it.
GSC offers a wide range of capabilities, including the ability to identify SEO issues with your site and to request that Google crawl certain pages. It also shows you which website pages Google users are seeing in their search results and which they're clicking.
GSC is perfect for identifying easy opportunities for click-through-rate optimization. It shows you exactly how many people are seeing your pages in search results and how many are actually clicking through. You can use these insights to make changes to page titles and meta descriptions to help improve page rankings and traffic.
For instance, let's say you work at a manufacturer that produces widgets, knickknacks and doodads. Your homepage may have "Widget, Knickknack And Doodad Production" as your page title.
From GSC, you may learn that you're actually getting some impressions (how many people actually see your listing in search results) for "widget manufacturer," but no one is actually clicking through. You can update your page title to include the word "manufacturer" to see if that helps drive more clicks.
You can also use this info to update your anchor text strategy. Anchor text is the text you choose to hyperlink on one website page to another. You may have blogs you've produced with the phrase "widget manufacturer" in the past. Updating those blogs to hyperlink that phrase to your homepage sends a signal to Google to rank your homepage for that term.
With the help of GSC's handy keyword research capabilities, you've now identified some high-potential keywords you're already ranking for that you can further optimize for. And yes, it's free.
The only drawback about GSC is that Google has chosen to mask some data, so it won't show you every keyword that's driving impressions and clicks, but it will show you enough info that it is more than worth your time.
#2. Ubersuggest
Ubersuggest is a free keyword research tool that offers a quick snapshot of some of the key information you used to only be able to get from paid tools like Moz and SEMrush.
When you enter a keyword into the tool, it will tell you:
How many searches per month that term averages
How difficult it will be to rank for that term organically
How difficult it will be to get a top ad result in paid search results
What the average cost-per-click will be in paid results
It also offers suggestions for related keywords you can target instead of or in addition to that term, and it gives you a snapshot of the current page one results for that term on Google.
Ubersuggest is a quick and easy way to identify how great of an opportunity you may have to drive traffic with any term you're thinking about targeting.
#3. Screaming Frog SEO Spider
Wouldn't you love to know what keywords your competitors are ranking for? Well, unfortunately, there's no simple way to do that without paying for a tool like SpyFu.
But Screaming Frog SEO Spider is a free and easy way to identify what keywords your competitors are targeting. While there is a paid version of this tool, we find that the free version does the trick when it comes to getting keyword ideas from competitors.
After you download the app, you can enter your competitor's URL into it. The tool crawls your competitor's site and offers you lots of info on their SEO metadata.
In the free version, you can crawl up to 500 site pages at a time to learn what keywords your competitors are targeting in their:
Page titles
Meta descriptions
Heading tags (including H1 tags and H2 tags)
If your competitors have put any thought into SEO, they have placed targeted keywords into all of that metadata to get the attention of search engines. You can grab their keywords and add them to your own metadata and/or create content designed to rank around those terms.
#4. LSIGraph
LSIGraph is a free keyword research tool that offers you useful information on the phrases search engines may want to see in content you create to rank for any particular term.
Latent semantic indexing keywords (LSI keywords) are terms that help search engines understand the context of your content beyond the terms you place into page titles, meta descriptions and heading tags. Placing the right LSI keywords into your content can offer some value as you attempt to rank for your target term.
For instance, our target keyword for this blog post is "free keyword research tools." LSIGraph suggests we also consider including the phrases "finding keywords," "best free keyword research tools" and "good keywords for search engines" among many others.
It's helpful to know what LSIGraph thinks your LSI keywords should be, but always take its recommendations with a grain of salt, as it tends to suggest some terms that would make no sense in your content.
It's also worthwhile to note that you will need to give LSIGraph your email address to use the tool more than a handful of times, and they will email you relentlessly pitching other products.
#5. Google Search
As you look for keywords to target on your website pages, pillar pages and other content, don't forget to use the most fundamental keyword research tool of all: Google's search engine.
Enter any term you're considering targeting into an incognito Google search to see what comes up. Do those results look relevant to the content you were considering? Are they from companies in your industry or somewhat related to your industry?
If not, you may end up ranking for a term that will drag down your website's overall click-through rate, or you may end up driving traffic from people who did not intend to land on content like yours. That will lead to an inflated sitewide bounce rate. Both of those outcomes will hurt your ability to rank in the long run.
You should also look at the related searches at the bottom of your search results. Those related search terms can give you great ideas for other keywords to target on your website.
Optimizing For Your Keywords
Once you've collected a healthy list of high-opportunity keywords, it's time to start optimizing for them. Start by analyzing why a user would enter that term into a search engine. Are they trying to learn something new? Are they researching a problem? Are they looking for a product or service? Google search results can tell you a lot about what Google thinks the intent is behind any search.
Start adding keywords where the intent is more commercial (looking for products or services) to your website pages. For more informational queries, create content like pillar pages and blog posts around those pages.
Remember to apply what you've learned about click-through-rate optimization and anchor text to your keyword optimization strategy as well.
While it takes time to rank for anything in Google search results, if you put in enough effort and take a strategic approach, your hard work will pay off.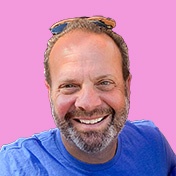 Mike Lieberman, CEO and Chief Revenue Scientist
Mike is the CEO and Chief Revenue Scientist at Square 2. He is passionate about helping people turn their ordinary businesses into businesses people talk about. For more than 25 years, Mike has been working hand-in-hand with CEOs and marketing and sales executives to help them create strategic revenue growth plans, compelling marketing strategies and remarkable sales processes that shorten the sales cycle and increase close rates.