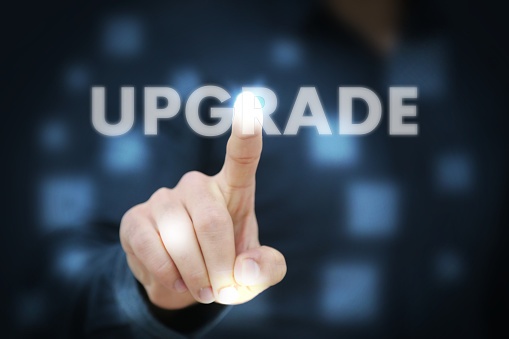 05/22/2018 |
Mike Lieberman, CEO and Chief Revenue Scientist
10 Website Upgrades To Drive Leads And New Customers
Your Website Is Still An Underused Revenue Generation Asset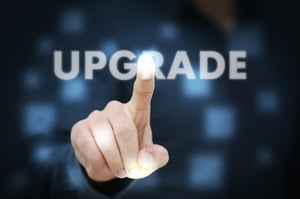 Whether you're running a demand generation campaign or an inbound marketing campaign, eventually all solid marketing efforts drive your prospects to your website. This means if your website is subpar, if it's missing key components or if it fails in any number of other ways, your marketing, lead generation and revenue growth efforts are going to be below expectations.
We see this over and over again. Clients spend time and money running paid ad campaigns, doing email marketing and even executing large-scale account-based marketing (ABM) efforts, but when prospects visit their current website, it's missing conversion points, has no visitor-optimized experience planning and lacks emotional messaging. These missteps have a major impact on your marketing's ability to produce results.
But no need to worry. You can fix most of the deficiencies in short order, as long as you have the right experience, methodology and insights.
Here are the 10 website upgrades you should be making if lead generation, sales opportunity creation and new revenue growth are key goals for your company.
1. Chat: Your prospects are looking for easy access. They don't necessarily want to talk to a sales rep, but they have questions and need help. Remember, today's buyers are more confused and more inundated with information than ever before. When they have a question or need help, they want to ask it and get that help immediately. Having a chat feature on your website delivers that information in the way they want to get it.
Chat is not a new website feature (it's been around for 20 years). What's changed is the buyer and the technology. In the past, chat functions rarely worked, and the people manning the chat rarely had answers to visitors' questions. Today, that has changed dramatically. Since prospects are more used to texting, messaging and other online communication tools, chat fits in that profile perfectly. Plus, the tools have advanced dramatically, giving companies the ability to staff the chat feature and even use bots to make the user experience amazing for prospects.
We help our clients with two levels of service and advice, depending on their needs and their priorities. Typically, we have basic services we provide all clients around chat tools that come with a subscription to HubSpot, as an example. If you're just getting started with chat or interested in testing chat, we turn it on, create some scheduling support and chat scripts, and monitor the usage levels.
If more advanced chat requirements are part of your program, we suggest tools like Drift, which offer more robust features and advanced customization. We help with web page intent, matching chat conversations with the intent of the specific pages. Some pages are for answering questions, some are for visitor conversion and some are for selling. Depending on your requirements, the solutions match perfectly. The tools and services that come with adding chat to your website are quick to turn on and quick to implement, producing lift and improved results in days, not weeks or months.
2. Video: The second-biggest upgrade that has the potential to make a significant impact is video. Just a few days ago we wrote an extensive article comparing video and written content. A lot of companies have videos, but they're tucked away in a resources section. Pull the videos out, please, and place them more prominently on the right contextual pages.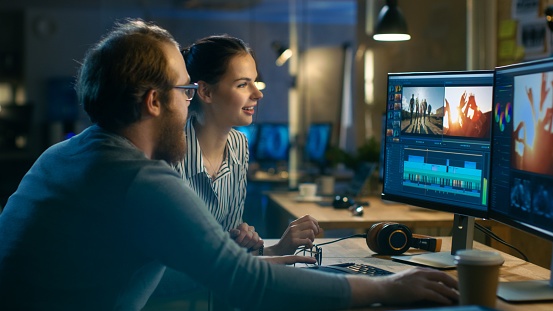 Then start looking more objectively at your video assets. Are they about you or about your customers? Of course, the more they're about your customers and the less they're about you, the more effective they'll be at driving more prospects into your sales process.
If you don't have video, don't panic and don't start looking for professional videographers. While the pros can do an amazing job, today's tools and technology make video something every company should be using in marketing, sales and customer service execution.
Marketing should be using videos to answer questions and deliver educational content on websites, in emails, as part of lead nurture campaigns and on social media, just to name a few of the applications.
Sales can be using video to do introductions, share success stories, help get prospects comfortable with the people they'll be interacting with and make an emotional bond with their prospects. We all do business with people we like, and when we get to see them, it helps us know, like and trust them more.
Customer service can use video in the same way. Instead of sending an email reply, send a video reply. Include video assets in your knowledge base to help customers answer questions faster. It's generally easier to show than to tell, and video can empower customer services rep with a library of helpful videos that could take your customer service experience from good to great.
Just getting into video? There are many easy and free ways to use video in sales, marketing and customer service. Ready for advanced video and advanced video tools? Consider Wistia, Vidyard and Powtoon. All three of these tools provide advanced features for editing, music, conversion and analytics.
3. Pillar Pages: Pages rank on Google, not entire websites. The key to having pages that rank is to build rich content pages that provide a huge collection of educational resources.
First, people will be attracted to pages like this because of their educational value. Second, these pages will convert because they have links and additional educational offers contextually placed all throughout the page. Finally, the pages become a resource for prospects, customers and employees alike, driving up the signals that Google and other search engines are looking for when creating their rankings.
These pages are not your typical website pages. They are longer, richer, deeper and filled with additional links and assets that continue the educational process. Here's an example from our site: The Beginner's Guide To Inbound Marketing. Here's an example from Moz.com: The Beginner's Guide To SEO. These are examples of the investment required to create pillar pages.
To decide which pillar pages might be right for your website, consider which keywords, keyword phrases and questions you want to be found for on the search engines, and then start planning your pillar pages with a blueprint. What content do you need? What links to other pages are necessary? What assets do you have? What assets do you need? Who will be doing the page design? Who will be writing the copy? What action do you want your prospects to take on this page? Once you have these answers, you'll be ready to go.
4. Upgraded Offers In Context: One of the biggest mistakes I see in website work today is a lack of offers specifically designed to match with the stages of your prospects' buying journey as they visit your site. If you recall, eight specific stages are in the buyer journey model we use with our clients. Each of the stages requires a different set of offers aligned with the thinking of your prospects.
Prospects in the awareness stage are different than prospects in the consideration or evaluation stages, and your website needs pages and offers specifically for every stage. You also need offers for specific industries (if that's a focus of yours) and for specific roles. As most buying decisions are made by five or more people, you need pages and offers specific to those roles, too.
Offers come in all shapes and sizes. Infographics, whitepapers, e-books, videos, webinars, assessment tools (more on that later), tip guides and podcasts are all different types of offers that need to be mapped to personas, their specific buyer journey and the pages on your website. Once you have that map and start deploying conversion assets in this manner, you'll see an immediate lift in site-wide conversion rates, which means more leads and more sales opportunities.
5. Landing Page Designs: Making the offers we discussed in the above section is only half of the battle. Once your prospects land on that page, or on that landing page, you need a frictionless conversion experience that gets them to fill out the form and enter into (or opt into) your nurture or sales process.
When we start to look at tactics, we aim for those that take little effort but have a big impact. Landing page optimization almost always is at the top of the list. Taking a high-trafficked landing page that's converting at 10% and getting it to 40% or higher can drive a lot of leads.
Make sure your headline is compelling and clear. Often, we switch the marketing headline for the more practical subhead, and the results pick up. Make sure you have a visual representation of what your visitors will get when they convert. Make sure your design is clean and your page has social proof for the offer you're providing (in other words, a testimonial about your company is not as good as a testimonial for the specific offer).
Finally, make sure your form is as short as possible. Unless you have active plans for all of the form fields, cut them out. Forms with fewer than three fields convert much higher than forms with more than three fields. Also, consider leveraging chat, like we talked about earlier. Today, it's possible to go right from anonymous visitor to sales lead by letting prospects chat directly with salespeople and skip the form altogether.
6. Increased Blog Activity: The amount of blogging you do is going to be entirely dependent on the competitiveness of the keywords, your industry and your competition. But most companies are not blogging enough, and one of the ways to quickly add pop to your website is to blog more frequently.
Please don't start blogging for blogging's sake. Make sure you have something to say, a unique perspective or an opinion to share. Make sure you know your keywords and use them in your blog correctly. Make sure your blog is long enough to get Google's attention (1,500 to 3,000 words), and above all else, make sure you have a conversion offer or call-to-action (CTA) at the end of every blog article.
You can do shorter blog articles, and when it comes to communicating with blog subscribers, shorter is better than nothing. But if you want to rank and grab Google's attention, then work hard to drive a longer and more complete blog article.
7. Assessment Tools: Everyone wants to know how they're doing. They want to know how they stack up to their peers, and they want to be graded, scored and assessed. They want to be able to say, "We scored a 90 out of 100 on our content marketing effort." You can take advantage of this human behavioral trait and provide your prospects with a collection of assessment or grader tools on the website.
When you're considering tools like this for your website, start with short assessments first, and if those are successful, then consider building bigger and more robust grading tools. This gives you a chance to test a handful of small, easy-to-implement assessments before you go all-in and build the granddaddy of all assessments.
Also, keep in mind that after your prospect takes the assessment, you have to give them a list of action items, steps or improvements to consider. That's the value they get from the test. Yes, they compare themselves to others, but they get a list of upgrade ideas they can apply immediately. Those ideas have to be written, the page must be built and the report might even need to be formatted.
Grader and assessment tools like these usually take a couple of weeks to build, configure, test and launch, but they can do wonders for converting visitors into leads. They also usually signal and score high on lead-scoring models, too. If prospects are willing to give the level of information typically required for a grader or assessment to produce a score, they might be doing more than simply shopping around. They might be in an active buying mode, putting them in the consideration or even evaluation phase. For your sales team, this is an indication that the timing for follow-up might be perfect.
This is another example of where sales and marketing alignment must be tight. Sales has to understand the offer and marketing has to understand the handoff to sales. Both teams need to work closely together to give the prospect the best possible experience.
8. New Messaging: This is one of the easiest upgrades on the list. Websites increasingly have generic and basic messaging on their homepage. It's not enough to simply tell people what you do. Today, you have to disrupt their status quo, connect with them emotionally and start telling your story from their first visit and with the first words on your homepage.
Your homepage has to tell a story and feature your prospect as the hero of that story. The words you use matter. The better the words, the better the story and the more emotional the message, the more people will visit, the more leads you'll generate, the higher the quality of leads and ultimately the more sales opportunities. This is so important.
Make sure your message is different than your competitors' messages. Make sure it's more disruptive, more dramatic and more emotional. You might have to test three or four versions of a message until you find the one that resonates with your visitors. Keep your homepage offers the same as you test your messaging. Here's an example for a healthcare philanthropy prospect we're currently talking to.
Their current homepage message is: A leading consulting firm working exclusively in healthcare philanthropy, and the experts in grateful patient and family programs.
This is 100% accurate and clearly defines who they are and what they do. But it's hardly disruptive and definitely not emotional enough to grab the attention of their target persona.
We suggested: Turn Gratitude Into Giving — Consulting And Software For A More Personal Approach To Healthcare Philanthropy.
The differences are subtle, but the second message is more powerful and much more emotional. You can make similar upgrades to your messaging with a thoughtful and strategic approach to your own story. We also like to apply a deep understanding of how people make purchase decisions from a human brain physiology perspective.
When you're thinking about how the human brain works, first you need to sustain attention. Any message that lacks a compelling story is bound to lose it. Attention is a scare resource, stingily doled out by the brain.
Second, the message must have emotional resonance — feelings that are transferred to the viewer by the character or characters on the site. In fact, research has shown the emotional contagion of well-crafted messages causes the brain to synthesize oxytocin. Oxytocin makes us feel what the characters on the site are feeling, and as a result, we are likely to do what the characters do. This approach provides a more compelling messaging strategy that produces much better results time and time again.
9. Social Proof: Someone other than you needs to tell your prospects how great your company is. Most people get this, and social proof is almost always found on homepages. But it's usually too high up and too early in the story arc. It's like having the end of the story come in the second chapter. You don't want your logo bar (or any testimonial content) too high up on your homepage. This part of the story should come at the end and toward the bottom of your page.
Try moving this content down and you'll get more important story elements to be viewed more and clicked on more. You'll also have a place higher up for one of your early-stage offers. Then move a later-stage offer to right above or right below the social proof bar. With little work, you've reoriented your story on the homepage to be more in line with the way your prospects process information.
Pain, solution, what makes you different and then the social proof or success stories and testimonials. In this order, people are ready and open to follow your story with you and internalize all of the elements in the right order.
10. Data, Insights And An Ongoing Optimization Effort: The last upgrade has more to do with understanding what's working on the homepage and what's not. Analytics, data and insights are the key to transforming your site from an online brochure and into a lead generation and revenue generation machine.
Static websites are done. Today, we work on a client's website every month. Optimization decisions and upgrade priorities are based on performance data, not opinions, assumptions or perspectives. Having real-time access to data helps us produce more leads, more sales opportunities and more new customers for our clients.
While site performance data usually comes from the marketing automation platform, additional tools (like Lucky Orange or Hotjar) provide insights into user behavior on the site. Where are people clicking, where are people moving their mouse and how far down the page are people scrolling? Getting access to this behavioral data means we make much more educated decisions around potential experiments to run and potential upgrades to deploy.
Now marketers are making smarter decisions, and the results are following. Take these 10 upgrade ideas and start working some (or all) of them into your homepage design, and you'll see improvements in your website performance, too.
Square 2 Marketing – Revenue Is Earned Through Experience, Methodology And Insights!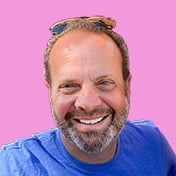 CEO and Chief Revenue Scientist
Mike Lieberman, CEO and Chief Revenue Scientist
Mike is the CEO and Chief Revenue Scientist at Square 2. He is passionate about helping people turn their ordinary businesses into businesses people talk about. For more than 25 years, Mike has been working hand-in-hand with CEOs and marketing and sales executives to help them create strategic revenue growth plans, compelling marketing strategies and remarkable sales processes that shorten the sales cycle and increase close rates.
Eliminate Hit-or-Miss Marketing Moves
Get advice, tips, tools and guidance to generate more leads for your company in this weekly email newsletter.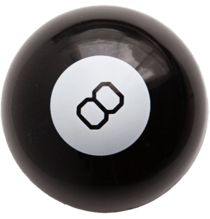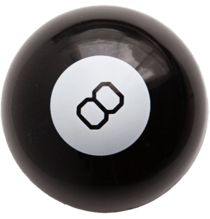 Eliminate Hit-or-Miss Marketing Moves
Get advice, tips, tools and guidance to generate more leads for your company in this weekly email newsletter.
Get With the Program
Whether you want to stay in touch, go deeper into RGS or start a conversation, here are three easy ways to take the next step.