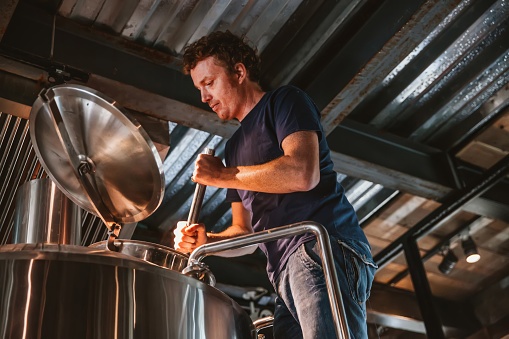 Effective Content Marketing Starts With Knowing Where To Focus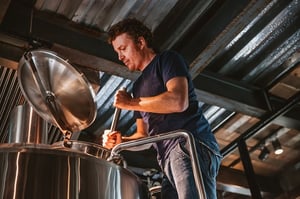 Content is the lifeblood of successful marketing.
But your content "strategy" has to be a lot more than simply "let's create some content and see what sticks." Expecting great results from content developed without carefully developed strategy is a lot like throwing random ingredients into a pot and expecting delicious craft beer to be the end result.
To create potent content that drives results, you need a detailed strategy. Your content strategy gives you the focus you need to actually get the powerful results you're craving from content.
To craft the ideal recipe for your business, start with these foundational questions.
#1. What Is The Primary Goal Of Your Content Strategy?
Content strategies, like beers, come in many different flavors. To focus your efforts, identify your primary goal as it relates to your overall marketing strategy. In other words, what are you trying to achieve from publishing content? Here are some examples of what that primary goal might be:
Creating brand awareness
Building brand authority (aka, thought leadership)
Increasing website traffic
Generating new contacts and leads
Engaging or "waking up" pre-existing contacts
Increasing conversions late in the buyer journey
Educating and nurturing current customers
Your primary goal needs to be the guidepost you use to navigate every other decision you make when putting together your content strategy. For the record, it's OK to have more than one goal for your content strategy – you just need to establish the primary goal to give you focus.
#2. What Are Your Secondary Goals?
When brewing beer, it's rare to have just one goal. You're not just trying to create a nice, rich stout. You're trying to create a nice, rich stout with deep mocha undertones and a high alcohol content. Similarly, with content strategy, it's OK to establish secondary objectives, as long as they don't get in the way of your main objective.
For instance, in most cases, increasing website traffic and generating new contacts are not incompatible. However, it would generally be difficult to execute a strategy that both "wakes up" dormant contacts in your database and significantly increases website traffic.
If you try to achieve too many unrelated goals with one strategy, you'll probably fail at all of them.
#3. Which Buyer Persona Is The Main Target Of Your Content?
You wouldn't make a wheat beer for a porter audience. You wouldn't stock a $40-per-case Belgian Tripel in a budget beer outlet. When creating content strategies, you need to remember who you're targeting.
Most companies have more than one buyer persona. It's tempting to try to reach all of them with your strategy. This runs the risk of firing at too many targets and not hitting any. To avoid diluting your focus, choose one buyer persona to target.
This decision should be heavily influenced by your primary goal. For instance, if your primary goal is more website traffic, focus on the persona most likely to be searching for solutions like yours on Google. On the other hand, if your primary goal is "waking up" dormant contacts, choose the persona who offers the most value in the middle of the buyer journey.
Once you've identified your persona, identify the key questions they will have at every point in the buyer journey, and then map content topics against those questions. Make sure your topics offer helpful information that speaks directly to that persona's needs.
You should also make sure your content is put together in formats the persona already likes to consume. For instance, if your persona has very little time to consume content, consider short infographics or videos. On the other hand, if your persona needs a lot of information and persuasion to feel assured, consider something like a whitepaper or a longform case study.
#4. How Will Your Content Be Discovered?
Where is your persona's buyer journey through your content going to begin? How are they going to find you? Thinking about how your content will be discovered informs how deeply you consider elements like keywords, length, messaging and tone.
For instance, content that's going to be discovered through organic search requires a very different strategy than content that's going to be discovered by prospects who are toward the end of their buyer journey and already on your website. Knowing the context in which your personas will discover is key to knowing how to plan for and put together your content.
#5. What Resources Do You Have To Create Content?
A content strategy that never gets executed offers about as much value as a non-alcoholic beer – none. That's why it's critical to think practically when developing a content strategy.
You have to consider your budget and who is actually going to be creating your content. If you have a limited budget, focus more on content that's relatively quick and easy to produce. It's much more cost-effective and simpler to create blog posts and tip sheets than it is to create interactive infographics or videos that need to be professionally shot.
Similarly, think about who is going to actually create the content. If you're planning to create it in-house, consider if you have strong writers, editors and designers to craft it for you. If you're going to turn to a third party for content creation, you will want to clearly outline your content so that you get what you need.
Boiling Up The Buyer Journey
The questions above help you set the foundation for a potent content strategy. Once you've established the answers to these questions, you're still not quite ready to start creating and publishing content.
First, you need to map out the journey your persona will take through your content. Depending on the goals of your strategy, you don't necessarily need content aligned with all eight phases of this buyer journey, but you do need to consider what answers your prospects will need at every step.
Map different content topics against these answers as well as against what information will motivate them to continue their journey with your content. Once you've established your topics and how they fit into strategy, you're ready to brew up content that goes down smoothly and has your prospects coming back for more.