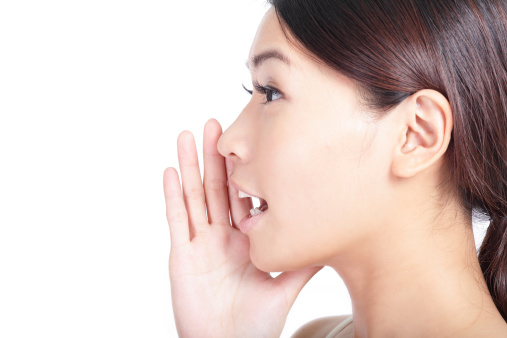 Customer Advocacy Is A Must-Have For Today's Marketing And Sales Execution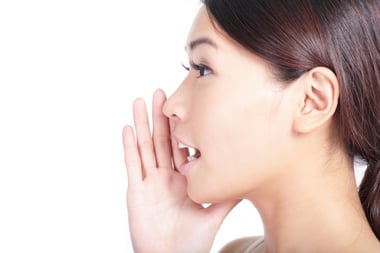 The world has shifted 180 degrees in the past 10 years. In 2009, sales still ran the show. Sales reps controlled the sales process, leaking information out to prospects on a "need-to-know" basis. If prospects wanted anything, they had to ask a sales rep.
Fast forward to today, and 90% of the buyer journey is self-serve and controlled by your prospects. Your prospects are only reaching out to you for that last bit of information they can't get on their own, like cost, delivery and terms. You can ignore this reality or embrace it.
This means that your customers are playing a much bigger role in your prospects' buyer journeys.
Instead of asking reps for references, today prospects are looking at online reviews, connecting with your customers via LinkedIn, reading your case studies, watching your testimonial videos and asking their peers about your company.
Your performance is on display, and you have to work with this new reality to take full advantage of it. Here's a how-to playbook for a customer advocacy program.
Reviews
Search almost any business on the web and the first listing is going to be online reviews. Try it on your company. You might not even be aware that these reviews exist, but they do and your prospects are checking them out.
Now that you're aware, you need a proactive strategy to make sure your best clients are the ones writing reviews.
In this case, the simplest approach works the best. Just ask them to do it.
It's not that hard, it just takes some thinking. We collected about 160 reviews on the HubSpot Partner Directory and about 10 reviews on the G2 Crowd Directory just by asking clients if they would be so kind as to write us a review.
We also have a page on our website that takes these third-party reviews and puts them on our site for easy access by our prospects and site visitors.
Over time, expect more and more review sites like these. Your industry probably has one or two of them now, and if it doesn't, this is an excellent opportunity for you to start the review site or get in early with the industry association, trade group or online community that fits best for your industry.
If you want to be even more aggressive in collecting reviews, offer a small monetary thank you for clients who give you a review. G2 pays $25 for clients who give reviews. It's not like you're buying the review, but you are saying "thank you" for the time they took to provide the review.
Finally, if you want to get good at this and scale review requests into a program, consider giving your team email templates for requests and a playbook for how and when to ask your customers for reviews. We build advocacy marketing programs for clients regularly and it works well to drive this type of content.
References
If you're in sales, or if you're in marketing and you work closely with sales, then you know almost every sales cycle ends up with a prospect's request for references.
This is problematic in every way.
Of course you have customers who would be happy to be references, but you have to contact them first and give them a heads up. You have to share their contact information with your prospects.
Your prospects have to do their outreach and coordinate schedules for the call. Then they have to talk.
You have no idea what questions are going to be asked, and this inserts risk into your sales cycle. Even your best customer might say something that scares your prospect way, even if they didn't mean to do that.
Prospects like to talk to more than one reference, so multiply this entire process by three. Two or three weeks later, your deal still isn't closed because references are still being checked. Not good.
There is a better way. Consider a reference reel. Use video of your best customers answering the same kinds of questions your prospects would ask during the call.
For example: What's it like to work with them? How responsive are they? Do they bring recommendations to you or do you tell them what to do? How long did it take for them to get you results? What was the best recommendation they gave you? Why did you decide to stop working with them?
You already know all of the questions. Ask your best prospects, record the answers, produce the reference reel video and deliver it before your prospects ask you for references.
Let them know that while you would be happy to connect them with customers, these are the same customers you would be contacting, and they can hear exactly what they need from the video. After watching it, if they still want references, you're happy to provide them.
The reference reel program eliminates about 50% of the reference requests, which expedites the sales cycle and helps you close more new customers faster.
Referrals
This is a tough one to drive programmatically, because referrals almost always happen organically. For example, one woman is talking to another woman at an event and mentions she needs help growing revenue. The other woman says, "I have a great firm for you, Square 2."
The key is staying top of mind for all of your clients. Of course, this assumes you're already doing a job worth being part of a referral conversation.
Staying top of mind means doing something that reminds your customer to make the referral. We create programs like this for clients, too.
Send a thank-you gift for the referral. Make sure the gift is delivered for the referral, not for the sale. Getting the business is your job, not theirs. Some companies only provide gifts after the deal closes, and that's a mistake.
We give clients a gourmet root beer with a custom label that says, "Thanks for the referral, we owe you a beer." Everyone loves it. The root beer is great, and it encourages them to provide more referrals.
Make sure this referral "thank-you gift" is remarkable (so they remember it and you), and make sure it aligns with your brand. One way to track the success of your referral program is to see how many referrals you get and how many gifts you hand out.
Case Studies, Testimonials And Success Stories
Your prospects don't want to hear about your successes from you. They know it's sales and marketing bullshit. But they do want to hear from your customers.
Get your customers to share their story in a variety of formats that prospects can use in the marketing and sales part of their buyer journey.
They should be easy to download from your website, easy to read and digest, and easy to understand. Don't make them too technical. Keep them simple. Situation, solution and results is a straightforward format that allows you to tell the story in one or two pages.
Consider a variety of formats, including e-books, videos and infographics. This ensures you have the right format for everyone's different learning styles.
Creating A Program
Good marketing is programmatic. Weak, ineffective marketing is ad hoc and one off. Great marketing has thought and strategy behind it.
Creating an advocacy marketing program that includes reviews, referrals, references and customer stories is great marketing. More importantly, it drives results. It produces leads that move faster and close more often (and for larger amounts of revenue). Investing in advocacy marketing is key for your 2020 plans.
First, make sure you have tactics for all four areas:
Reviews and all the review sites you're targeting
References and the necessary assets to drive more efficient reference delivery
Referrals and your ability to remind and reward your customers for referrals
Marketing and sales assets that include your customers telling your story in the form of case studies, testimonials and success stories
Next, create the tools, emails and playbooks to help everyone execute advocacy the same way across your organization. The process of creating a playbook ensures you think through each of the steps and uncover the communication templates you'll need for each step in the process.
This step is also going to force you to figure out the rewards and the fulfillment of those rewards.
Finally, create some measurement metrics for the program. For instance, benchmark the number of reviews, references and referrals you typically get each month, and once the program is rolled out, start tracking the improvement month over month.
A set of dashboards might make it easier to track and easier to provide insight across your organization. Track these metrics month over month and attach revenue to the leads that come in through these advocacy programs.
If these metrics start to decline, it could be an early indicator that you have a customer service and delivery issue that should get attention immediately.
Square 2 — Building The Agency You'll LOVE!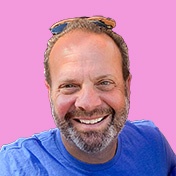 Mike Lieberman, CEO and Chief Revenue Scientist
Mike is the CEO and Chief Revenue Scientist at Square 2. He is passionate about helping people turn their ordinary businesses into businesses people talk about. For more than 25 years, Mike has been working hand-in-hand with CEOs and marketing and sales executives to help them create strategic revenue growth plans, compelling marketing strategies and remarkable sales processes that shorten the sales cycle and increase close rates.