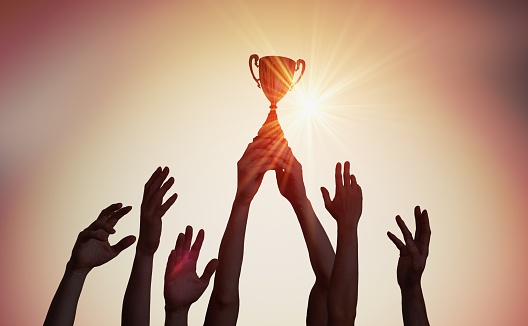 Are You Focusing On Finding The Right Prospects?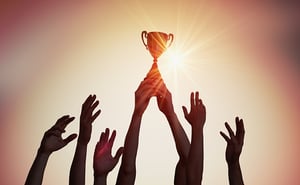 If you've been in sales for any length of time, it's likely you've encountered the "ABCs" of the field: always be closing.
One recent trend, however, has been that it's more difficult than ever to close a sale. The number of sales reps hitting their quotas has decreased over the last several years. It's now slipped to just over half, according to CSO Insights.
Even if you do manage to move the customer through to the proposal stage, you may not close the sale.
Closing has become more difficult to do for any number of reasons. You can point to the increasingly complex buyer's journey as one reason. The average buyer now spends longer in the sales cycle.
In this environment, it's important to focus on your sales execution efforts. A focus on closing isn't necessarily wrong, but you do have to pick and choose your battles.
The Change In Sales By The Numbers
As we already mentioned, the number of salespeople who are successfully meeting their quotas on a regular basis has slipped. CSO Insights reports 53% of sales reps make their quotas, down from 63% over a five-year period.
It's little wonder nearly three-quarters of salespeople say closing more is their top priority. One factor in this is the changing buying process. Consider that:
How quickly can your reps close when decision-making goes through seven levels and takes longer?
Statistics suggest closing the deal fast is important. Deals that drag on are less likely to close. A longer, more complex buying cycle hurts your sales reps' ability to seal the deal.
It's why most sales leaders today talk about the need not just to close more but to win bigger deals. This might not be the only sales execution strategy you want to pursue, however.
Do Smaller Deals Makes Sense?
At first glance, it makes perfect sense to leave behind the smaller deals. These leads can be just as particular and demanding as their larger counterparts. The end result is that they end up costing you more by every measure: more money, more time and more headaches.
Part of the issue is how these smaller clients view their investment. To them, a $10,000 or $25,000 purchase is usually a big deal. They need to make sure it pays off, and they're going to demand more of you as a result.
By contrast, a larger company might see a $50,000 engagement as a drop in the bucket. They're less concerned that they get every penny's worth from you.
There's a point where more demanding customers aren't worth keeping. They end up costing you more than you're earning from their deal. Your bottom line would actually be better without them.
This is why it may seem to make sense to go after big deals alone. The bigger the deal, the more lucrative it's likely to be. Why waste your time booking smaller accounts when you could be following up with the big account?
Diversity Is More Than Spice
The old saying goes "diversity is the spice of life," but it's actually the lifeblood of most businesses. Big deals don't materialize out of thin air. Even when you have one you're working on, you'll likely need to be patient. Big deals could take even longer to close, and they may have more decision-makers involved.
If you spend all of your time waiting for big deals and big deals alone, your business might not generate enough revenue. If you focus your efforts on one or two big accounts, your business could suffer greatly if those clients leave.
Imagine losing 10% or even 25% of your revenue in one fell swoop. That's the danger with big accounts.
Another issue is that you may also limit your opportunities to grow. Big companies are less likely to give you all of their business, especially right at first. Over time, you may be able to grow the account, but this is often a long and difficult road.
In short, you need clients of all sizes to keep your business afloat.
Shift Your Focus To The Customer
Something that's changed in sales over the last decade has been the customer's role in the sales process. Today, they are in control of the buying process.
As a result, sales departments have become more focused. The focus is more on building relationships with your clients. Over time, most customers increase their value. It's more efficient to keep your current customers happy than find new customers.
The Importance Of Customer Quality
If you're planning to have your customers stick around, you should do some vetting to find high-quality customers. "Angel customers" are the most valuable to you, because they demand the least amount of time, and they're usually happy with the service or product you provide.
They may also recommend you to others. They want to work with you to find solutions. When they have an issue, they turn to you.
Angel customers come in all shapes and sizes. Some of your smaller accounts are likely to be angel customers, although they may demand more of you. In turn, some of your larger clients might be more trouble than they're worth.
This is another reason you shouldn't become too focused on the idea of winning big deals. Big deals are important, but by focusing on fantastic customers, you can grow the value of each account.
Qualify Leads And Evaluate Prospect Behavior During The Buying Process
You don't have a crystal ball, so you might be forgiven for closing some less-than-stellar customers now and again. You may also find you need to book accounts for revenue purposes. Doing so is pragmatic.
If you find you get to the proposal and close less than 80% of the time, it's time to look at how you qualify customers.
Look At Prospect Behavior During The Buying Process
Prospect behavior during the buying process should be something you watch carefully. Ask yourself how engaged they've been from the outset. Do they truly believe in your solution?
They might book the demonstration or ask for a proposal, but they're not serious about buying. They drag their feet or may only ask for the proposal after repeated requests for follow up.
There's something to be said for persistence, but keep tabs on how much time you spend on a lead. How enthusiastic are their responses, and how soon do they want to book an appointment?
Another prospect may not be sold on the solution because they don't think it fits their needs. They may make demands or ask incredibly difficult questions. While sometimes there's nothing wrong with this, it could be an indicator of how the customer will behave once you've closed the deal.
Offer Support At Every Stage
One of the most common mistakes sales teams make is that they don't offer support every step of the way. One of the most-overlooked places is the Decision Stage.
Some teams make the mistake of ignoring this stage altogether. Others don't offer content. You let the prospect go back to their boardrooms and wait for the decision.
You can still offer them relevant information and follow up with them. Invite them to a kick-off event. Try to make the signing process fun and educational.
The Importance Of Customer Advocacy
We've already mentioned that satisfied customers may recommend you to others. Ask them in particular to refer their colleagues to you. After all, most B2B buyers say their journey starts with a referral.
Ask for reviews you can display on your site. Ask if you can include the customer as a reference you can present to prospects. This can help your prospects as they try to make a decision.
Even better, work to get six or so of your best customers to do a video reference. You can put these together into a reference reel. Send the reel to prospects proactively, before they even ask you for references.
Finding And Winning Fantastic Customers
Even if you do close the deal, the customer may be more of a thorn in your side. If the customer didn't respect your time during the buying journey, it's likely they're not your ideal customer.
Fantastic customers, by contrast, respect your time. How do you find these people? If you're focusing only on large accounts and overlooking smaller accounts, you might miss some fantastic customers.
There are many other strategies you can use to find and win over great customers. Consider some of the following steps:
Ask satisfied customers for reviews and referrals. Referred customers are usually more valuable to a business.
Qualify your marketing leads. Not everyone who visits your website is a great prospect.
Evaluate customer behavior during the buying process.
Identify where the buyer is in the Cyclonic Buyer Journey™ and offer them appropriate support.
Although closing the deal quickly is still important, today's buying process focuses on relationships. Take your time when it comes to finding customers. Offer them support and follow up with them. The longer buying process may mean you can't close that deal right now, but with a little patience, you might win over a fantastic customer and close a bigger deal.
Is It Time To Adjust Your Strategy?
Some businesses focus on closing any deal they can as quickly as possible. Others want to focus on big deals alone.
By shifting your focus to winning great customers instead, you can close bigger deals and customers in for the long haul. This more balanced strategy is a winning formula for sales growth. If you're not already using it, it might be time to make some changes.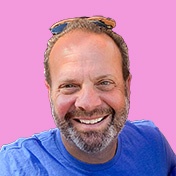 Mike Lieberman, CEO and Chief Revenue Scientist
Mike is the CEO and Chief Revenue Scientist at Square 2. He is passionate about helping people turn their ordinary businesses into businesses people talk about. For more than 25 years, Mike has been working hand-in-hand with CEOs and marketing and sales executives to help them create strategic revenue growth plans, compelling marketing strategies and remarkable sales processes that shorten the sales cycle and increase close rates.