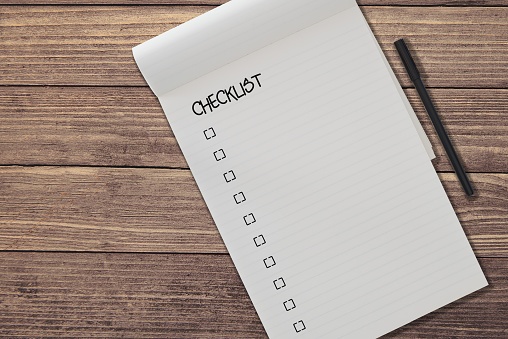 See How Many Of The 10 Requirements Your Business Needs To Grow Dramatically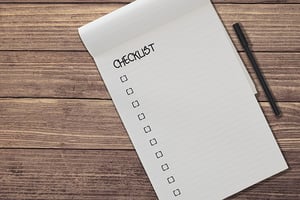 Over the past few weeks you've probably noticed a steady stream of growth- and revenue-growth-related articles. There are good reasons for that, which I'm happy to share.
First, I'm pretty sure the world doesn't need more landing page tips, social media upgrades or website optimization ideas — thousands of those are available, if that's what you're looking for.
And it's more than likely that we'll eventually get back to more practical tips to help marketing, sales and customer service people improve the performance of their tactics.
But in the meantime, we're fascinated with how hard it is to systematically grow revenue, and our team here is working on strategy, tactics, analytics and technology to make that easier.
In the pursuit of that passion, we're realizing many of the businesses that come to us looking for revenue growth are not equipped to do what they need to do to achieve their goals.
Our mission is to help CEOs and business leaders grow their revenue, and identifying what's required for companies to make significant inroads in that revenue generation quest is part of that mission.
Based on our research and our work with clients, we've identified 10 features that need to be present in your company if you're thinking revenue growth is in your future. If you're missing even one, your tasks are going to be exponentially harder.
We also tried to present them in order of importance, and they should be layered on top of each other. The more of these you can check off your list, the better your chances of driving month-over-month revenue growth in 2019.
Now is the time to start working on this, if you want 2019 to be your best year ever.
COMPANY VISION: You have the entire company committed. Everyone understands the journey and is aligned behind your goals to drive revenue in a more scalable, repeatable and predictable way.
Stats: Only 2% of leaders are confident that they will achieve 80-100% of their strategy's objectives.
Source: https://boardview.io/blog/strategy-execution-stats/#communication
CULTURE AND CORE VALUES: Your core values and culture all align with your objectives to grow your company, so if you don't have stated core values and your core purpose isn't clear, you're not ready for growth.
Stats: A 142-country Gallup report on the "State of the Global Workplace" shows that 63% of employees are not engaged at work and 24% are actively disengaged, leaving a mere 13% of workers who are engaged in the work that they do.
Source: https://news.gallup.com/poll/165269/worldwide-employees-engaged-work.aspx
GOALS: You've set attainable revenue goals for your company, aligned all of your teams around these goals, and cascaded departmental and individual goals down to everyone in the company.
Stats: A study of Harvard students found those with a goal-oriented plan performed 30% better on average than those without one.
Source: https://blog.mailshake.com/sales-goals/
STRATEGY: You have a comprehensive strategic plan designed around the tactics, analytics and technology you need to drive your stated revenue growth goals.
Stats: Only 10% of organizations achieve at least two-thirds of their strategy objectives, with 36% achieving between 50%-67% and 54% achieving less than 50%.
Source: https://boardview.io/blog/strategy-execution-stats/#execution
INVESTMENT: You've budgeted an appropriate and goal-aligned level of investment for not just this year but for the next three years to fund the revenue growth.
Stats: Allocadia's Marketing Performance Management benchmarking research uncovered that 83% of the best-performing companies, those expecting bigger budgets and revenue growth, "often or always" align marketing performance goals to their company's objectives. This is compared to only 50% of those with flat or negative growth.
Stats: Gartner recently found that marketing budgets are beginning to recede, dropping from their peak (12.1% of company revenue in 2016) to 11.3% in 2017.
Source: https://blog.marketo.com/2017/12/3-ways-ensure-get-marketing-budget-need-2018.html
ALIGNMENT: You've aligned sales and marketing under one set of goals and into a single team, and they're working on a single prospect buyer journey experience.
Stats: B2B organizations with tightly aligned sales and marketing operations achieve 24% faster three-year revenue growth and 27% faster three-year profit growth.
Source: http://blog.zoominfo.com/sales-and-marketing-alignment-statistics/
PEOPLE: You have the expertise, the people and the teams (either internal or external) to execute your growth initiatives across marketing, sales and customer service.
Stats: It was estimated that 67% of well-formulated strategies failed due to poor execution. A 10-year longitudinal study on executive leadership showed a full 61% of executives told us they were not prepared for the strategic challenges they faced.
Source: https://hbr.org/2017/11/executives-fail-to-execute-strategy-because-theyre-too-internally-focused
PROSPECT AND CUSTOMER EXPERIENCE: You're committed to building a better relationship with your prospects and customers. Deploying the tactics, programs and campaigns designed to improve your prospects' experiences (marketing and sales) with your company and your customers' service experiences unlocks a huge opportunity to drive revenue, too.
Stats: After one negative experience, 51% of customers will never do business with that company again.
Source: https://www.helpscout.net/75-customer-service-facts-quotes-statistics/
METRICS: You have the analytics, metrics, dashboards and reporting required to measure your baseline today and keep track of your progress across all three revenue growth areas. This includes baseline metrics for your current performance.
Stats: The less companies know about their KPIs, the less likely they are to meet their revenue goals. 74% of companies that weren't exceeding revenue goals did not know their visitor, lead, MQL or sales opportunities.
Source: https://www.hubspot.com/marketing-statistics
TECHNOLOGY: You have the technology, software and tools required to automate, track and optimize your revenue growth tactics across marketing, sales and customer service.
Stats: Companies that automate lead management see a 10% or more bump in revenue in 6-9 months' time. (Strategic IC, 2017)
Businesses that nurture leads make 50% more sales at a cost 33% less than non-nurtured prospects. (Strategic IC, 2017)
80% of marketers using automation software generate more leads. (LinkedIn, 2016)
Source: https://www.hubspot.com/marketing-statistics
Driving revenue is one of the hardest challenges you'll do in business, but it doesn't happen just because you want it to. Focusing on one of these aspects of your business won't be enough to drive revenue. You must focus on all of these elements of your business.
They all have to be firing on all cylinders for you to make the major improvements in revenue growth that you know are required to power your business results up and to the right.
Square 2 — Building The Agency You'll LOVE!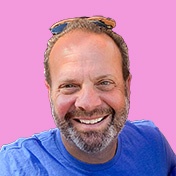 Mike Lieberman, CEO and Chief Revenue Scientist
Mike is the CEO and Chief Revenue Scientist at Square 2. He is passionate about helping people turn their ordinary businesses into businesses people talk about. For more than 25 years, Mike has been working hand-in-hand with CEOs and marketing and sales executives to help them create strategic revenue growth plans, compelling marketing strategies and remarkable sales processes that shorten the sales cycle and increase close rates.