In March, HubSpot relaunched their Service Hub product with new features and more flexibility and to better align with their other product offerings. We're diving into what changed and how to make the most out of all the new features.
Every month, HubSpot releases new features and updates to make the platform better than before. It can be hard to stay on top of all the changes, so we're sharing the biggest updates you need to know about. To sign up to receive our monthly updates email, click here to subscribe.
Product Peek 1: Customer Portal
The new customer portal feature is a welcome addition to the Service Hub suite, providing built-in functionality that previously needed to be custom-built using CMS Hub Enterprise services. That means Service Hub Professional customers can offer their own customers a more premium service experience without spending any extra budget.
The customer portal uses the same domain as your knowledge base, making setup quick and easy. Once configured, any message (via connected email, chat, Facebook chat or form) that is connected to a ticket will be available on the online portal to your customer.
With the customer portal, all of a contact or company's tickets will be available to them to review behind a secure sign-in. There are a lot more features and options in setting up the portal, so check out the full knowledge base article to learn more.

Product Peek 2: Conversations Inbox Custom Views
The HubSpot conversations inbox is a simple place to manage all your chat conversations, whether from your website chat, through email or through Facebook Messenger. But if you receive a lot of messages or have multiple team members responding, the inbox can get busy.
For Service Hub Professional and Enterprise users, you can now create up to 50 views within the inbox based on a few common filters: owner, source, status, last message received date and last response date.
This makes it easier for teams to navigate to your inbox and find and review messages based on where they came from, their priority level or who they're assigned to, rather than the default choices of "Unassigned" or "Assigned to me." Learn more about this feature on the HubSpot knowledge base.
Product Peek 3: Channel Switching
Service teams have to be agile to manage requests from several different sources. And sometimes, the source the conversation begins on isn't the best to wrap it up. With channel switching, your agents can now continue a conversation that began as a chat on email, while still retaining all the chat information on the same ticket.
This is vital to stay in touch with people even if they lose connection or navigate away from their website chat or Facebook Messenger in the middle of a conversation. Just click the channel dropdown to easily switch between conversation modes.
Check it out and learn more on the HubSpot knowledge base.
While these are the biggest updates to Service Hub, there are other features that will help service teams and their managers stay on top of client requests. Post-chat feedback surveys and custom email surveys help you to gauge overall satisfaction; SLAs make it easy to stay on top of response times; and advanced analytics bring it all together into actionable insights.
Sign up to be the first to get these HubSpot updates delivered to your email inbox weekly. Click here to subscribe.
If you'd like a free 13-point HubSpot checkup that includes our thorough review of your specific HubSpot portals – including Service Hub, setup, automation, notifications, reporting and more – at no charge and no obligation, click here to learn more.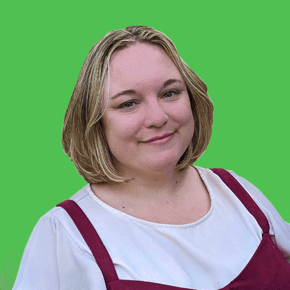 Amber Behring, RevOps Strategist
Amber has spent the last 10 years in marketing for B2B and SaaS businesses, leading content marketing, demand generation and strategy. Her expertise is in helping disconnected businesses integrate their sales, marketing and operations systems to work together and achieve business goals. In content and web work, Amber focuses on improving accessibility and usability for all users, and she is always working to be a better ally to underrepresented users and teams.