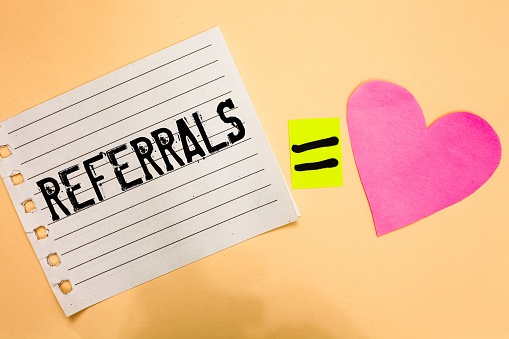 Looking For Revenue Growth? Start With Your Current Customers For The Fastest Results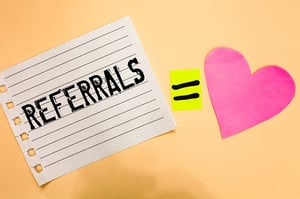 We've come to the end of our blog series on diving deep into the eight stages of the Cyclonic Buyer Journey™. I've enjoyed sharing details, and I hope you've enjoyed reading, learning and considering how to adjust your own marketing and sales efforts.
This final article focuses on an area that is most often neglected by both marketing and sales. That area is customer service, or the experience people have as customers of your company.
When we talk to clients about revenue growth, one of the first places we look for quick wins is within the existing customer base. Upselling, cross-selling, delivering ongoing revenue drivers and reengaging with former customers all represent opportunities for campaigns that produce revenue in short order.
But when you're looking for strategy, tactics, analytics and technology that produce ongoing revenue from existing customers, you have to take a more holistic approach.
Why A Revenue Growth Agency Is Focused On Customer Service And The Ongoing Delivery Stage
We never used to even consider revenue from current clients. Shame on us. Today, it's a nonnegotiable. But the first question when it comes to this important stage in the buyer journey is, "Are your clients happy?" Next, you should be asking, "How happy are they?"
We're asking our clients these questions to probe for revenue opportunities, but we're also asking because we're going to want to create certain marketing and sales assets as an outcome of their happiness.
If your clients are not happy (and this could mean they're not unhappy but not happy enough), you need to know.
Today, our businesses are 100% transparent. I don't need you to learn almost everything I need to know about your business.
I can find reviews, case studies, successes, user comments, customer stories and more online without ever contacting you. This information might be accurate, completely inaccurate or, more likely, some combination of both.
If you don't know what your customers are saying about you, you're unprepared to drive revenue growth.
When it comes to arming salespeople with the right stories, the right content and the right information to drive a remarkable buyer journey for your customers, these existing client stories are a must-have for building a revenue generation machine.
If your customers can't or won't provide these, you have a challenge that you'll need to work on.
If you haven't figured it out yet, your revenue growth is directly tied to how happy your clients are. That's why the Ongoing Delivery Stage is part of our buyer journey model, and it's why we work with clients on this part of their revenue cycle.
The Biggest Mistakes Clients Are Making In The Ongoing Delivery Stage
The first mistake is ignoring this altogether. Most clients say, "Get us more leads, and help us close more new customers." They want to grow revenue month over month, and if we can drive some revenue from existing customers, ignoring that is a mistake.
The other big mistake is a general unawareness of how their customers feel about them. If you don't ask, you'll never know. If you don't measure it in some way, it can never get better. You have to gain some quantifiable understanding of how your customers feel about the services, products and solutions you provide.
Once you know, you can start driving programs that push up the numbers, which will improve your ability to market, sell and drive revenue.
The final big mistake is not looking at the customer experience the same way you're looking at the prospect experience. Just like you're working hard (or at least you should be) to make your prospects' experience with your marketing and sales remarkable, you should be working hard to make the customer experience remarkable, too.
The better the experience, the faster your company will grow.
What Tactics To Deploy In The Ongoing Delivery Stage
Quite a few revenue-generating tactics affect the Ongoing Delivery Stage of your customer journey. These tactics might start in the customer service department, but they are going to be very helpful when it comes to driving new customer acquisition and demand generation.
Here's a description of the Ongoing Delivery Stage tactics for your consideration:
Advocacy: It

'

s one of the hottest areas of marketing today, and it starts with your customers. You need advocates, people who are happy to tell your story to everyone. That comes in the form of reviews, references and referrals, as well as participation in success stories or case studies, joint webinars and panels at conferences. You'll want to create an advocacy marketing program that incentivizes them for their help and rewards them for sharing your story.
Customer surveys: We talked about it earlier in the article. You'll want to start measuring how happy your customers are today and how that happiness is trending over time. Surveys are a great way to quickly gain data on how happy people are with your company, services or products. You can start simply with a happy, neutral and sad face, and then you can migrate to a more formal Net Promoter Score process.
Knowledge base creation for customer service: One great way to improve your customer experience is to arm your customer service reps with better tools. This includes building a knowledge base or an FAQ database online where you can send customers for answers. These pages will give you solid SEO credit and provide easy access to common questions for customers, so they won't need to wait on the phone for customer service reps.
Upsell and cross-sell customer marketing programs: Most of our clients are not optimizing their current customers. This means hardly any of their customers buy everything they sell, and often they need the other products and services available but are unaware that those even exist. By running marketing campaigns to existing customers, you can improve the share of wallet you have, adding new revenue from existing customers. Plus, you can introduce current customers to new products, driving even more revenue.
Customer service communication (email templates): Again, if you're planning on improving the customer service experience (and you should be working on this), giving pre-designed email templates to the customers service reps and training them on when and how to use these new tools ensures all of your customers have more remarkable and more positive experiences with your company.
You can apply several other tactics to drive up the customer service experience, but this gives you plenty of ideas to get started. The next step is to measure the effectiveness of everything.
Metrics To Measure During The Ongoing Delivery Stage
Every stage has its set of metrics, and the best way to fast-forward your revenue cycle is to measure the effectiveness of each stage individually.
Here's how we design the dashboards for the Ongoing Delivery Stage:
Net Promoter Score, or some measurement around customer happiness
Number of referenceable customers
Percentage of customers who buy multiple product or service lines
Renewal rate or churn rate
Number of referral-based leads
The best way to keep tabs on this in real time is to set up a handful of buyer-journey-specific dashboards and check the data weekly. In some cases, you might want to look at the data daily, but in this stage, weekly or monthly is probably more appropriate.
Technology To Make Execution In The Ongoing Delivery Stage More Efficient
Here are the stage-specific software tools we've looked at, tested and recommend to clients building a tech stack around the Ongoing Delivery Stage.
Remember, these are all built on top of CRM platform software like HubSpot or Salesforce. Even HubSpot now provides a services module called Service Hub, which makes some of the tactics we identified above easier to execute and integrate with marketing and sales.
Influitive: This company has a software platform that gamifies the advocacy of your customer base. Their advocacy platform and team of experts help customers spark, build and sustain a movement behind the brands that activate their greatest asset — their customers.
Advocately: They offer a review management platform to help you get and keep more five-star reviews from your customers. They'll help you automate the request for reviews either online or offline, and even catch unhappy customers before they review.
SurveyMonkey: Want to know how you're doing with your customers? This tool allows you to easily create surveys that go directly to your customers. You can automate the requests, the scoring and the reporting.
HubSpot Service Hub: This product, integrated with HubSpot Marketing and HubSpot CRM, gives you modern customer service tools to handle today's empowered customers. Now you can understand their needs, improve their experience and exceed their expectations. The Service Hub helps you respond faster, improve your service team's productivity, help customers help themselves and turn customers into promoters.
To drive revenue, you need strategy, tactics, analytics and technology. If any one of these four pillars is missing, the entire program collapses on itself, resulting in weak results and poor ROI on any of the money spent.
By smashing the funnel and applying a new map (the Cyclonic Buyer Journey map), we're encouraging people to start building more buyer-centric marketing and sales strategies, executing tactics more thoughtfully, tracking the performance of everything, and using technology to automate and analyze your results.
The business outcomes? Month-over-month revenue growth and consistent, scalable, repeatable and predictable revenue generation machines. Give it a try, it works! That's why we guarantee results for our clients.
Square 2 — Building The Agency You'll LOVE!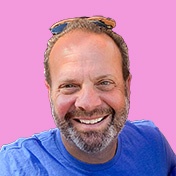 Mike Lieberman, CEO and Chief Revenue Scientist
Mike is the CEO and Chief Revenue Scientist at Square 2. He is passionate about helping people turn their ordinary businesses into businesses people talk about. For more than 25 years, Mike has been working hand-in-hand with CEOs and marketing and sales executives to help them create strategic revenue growth plans, compelling marketing strategies and remarkable sales processes that shorten the sales cycle and increase close rates.