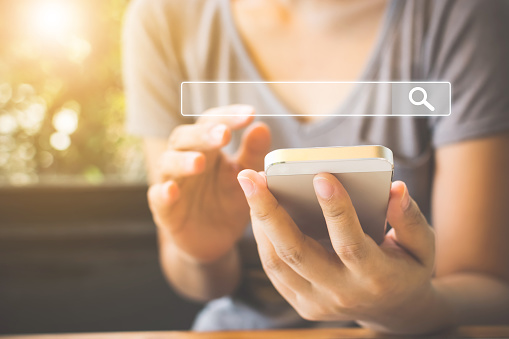 We Still Hear It Every Day: 'Our Customers Don't Find Us On The Web.'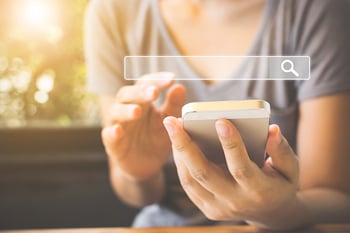 Guess again, folks. Everyone is finding everything on the web, and the longer you ignore that fact, the longer and the harder it's going to be to get your company found and visible on Google.
To help, we've curated eight startling statistics from last month that highlight just how significant search engine optimization (SEO) is to creating a lead generation machine. We're also going to take each stat and outline what adjustments or upgrades you need to make to improve your organic search rankings on Google.
The result will be an increased number of visitors to your site, an increased number of leads for your business, an increased number of sales opportunities and, if your sales team can handle the leads, an increased number of new customers.
Hold on to your browsers, here we go.
These are the most interesting search engine optimization stats we think you should know. (To give credit where credit is due, we found these stats at Ahrefs.)
68% Of Online Experiences Begin With A Search Engine
When we first read this, we paused to wonder where else an online experience would begin, but with a little thought it's clear that it could begin by typing in a website address directly.
This actually happens quite frequently when someone tells you about a company and gives you their website address. You type it in and visit the site. This is commonly referred to as direct traffic. It usually accounts for around 20% of total website visitors across our client base.
Direct traffic is great, because it means people are talking about your company, sharing your website address, remembering your address effectively and actively recommending your business.
But this stat indicates that almost seven out of 10 people are actually doing a search before they have any online experience with any company.
I don't think anyone will be shocked by that stat, but for those of you who think your customers are not searching for you, this is where you should think again.
Want to see for yourself? Run this little test. Pop on over to Ubersuggest and type in your favorite keyword or phrase. We put in digital marketing agency. You'll see in seconds how many searches are being done each month for that keyword. In our case, 14,800 a month. Wow!

No more guessing, opinions or perspectives. Find out how many people are searching for your company's keywords, phrases or related questions. Now you'll know for sure that people are using search engines to find your business and businesses like yours.
0.78% Of Google Searchers Click On Results From The Second Page
Yes, this is an incredibly small number. This means that 99.22% of people searching on Google click on results from the first page.
That means if you're not on the first page, you're invisible. It also validates a joke I like to tell: Where is the best place to hide a dead body? On the second page of Google! Ha!
What this really means is you have to work hard to get your business on the first page of Google for as many keywords, keyword phrases and questions as possible.
While this isn't easy, won't happen quickly and will take investment, it is possible to rank on page one of Google if your strategy is sound.
First, don't go after the most difficult keywords. You can rank faster for keywords that are less difficult or less competitive, and if you have enough of them, you can generate equally as much visitor traffic as you would from a single highly competitive keyword.
Just because you want to rank for health insurance doesn't mean it's going to happen. But you might be able to rank for health insurance for mid-size companies, health insurance tips, health insurance guidance and health insurance advice for small business.
Looking at your organic search strategy and being smart about what keywords you go after is the key.
53.3% Of All Website Traffic Comes From Organic Search
When I see that stat, the first thing I think of is this: What are the other sources of website traffic? That's what you should be thinking, too.
If you're doing a great job getting ranked on Google and your website pages are ranking, that only accounts for roughly half of your visitors.
The other visitors are coming from social media, email marketing, referring website, direct traffic and other campaign tactics. This means you need to focus at least 50% of your time nurturing these tactics too if you want visitors to land on your website.
Single-focus campaigns rarely work.
You can't simply focus on organic search and expect to be successful. You have to plan, build and grow visitors from all of these sources, and that means you'll need tactics, investment and energy devoted to these other sources every single month.
92.96% Of Global Traffic Comes From Google Search, Google Images And Google Maps
Wow, that is a lot of traffic, and what this data tells me is that it's more about simple search rankings and a strategic approach to building assets that can be found and indexed by Google's massive algorithm.
We've covered the work required to get your website pages found. Remember, Google ranks pages, not websites. This is a fundamental change in thinking we have to help a lot of CEOs understand. Your total site is not going to rank, but your site's individual pages are going to rank.
In addition to those pages, your images and maps of your business are also going to rank, and they all should be equally attended to in terms of tagging, descriptions, optimizing them for mobile and more.
You should take a holistic approach to how your site performs on Google. Make sure every aspect of the site is designed properly , tagged properly and rendered properly (on all devices). The site should be regularly updated so your listings are correct and your maps launch correctly.

SEO

Drives 1,000%+ More Traffic Than Organic Social Media

One of the biggest challenges facing marketers today, and in a related way facing CEOs directing marketing teams today, is deciding what to work on and where to invest.

Social media gets a lot of attention, and it has received a lot more attention lately given everyone is in some degree of lockdown in their homes. But the data is in, and search engine optimization drives a lot more visitors to your website than social media — 10x more visitors.

While we would never encourage anyone to ignore social media marketing tactics, we might suggest that if you have a limited budget, then focus more budget, time and energy on getting your website to rank highly on Google than trying to get Facebook, LinkedIn and Twitter to generate visitors to your site.

It's just about prioritization. You can continue to use social media to publish content, and if you're using a marketing automation platform like HubSpot, you can do this with the click of a button. But spending hours on Facebook won't likely produce the same return as spending hours making sure your pages rank on Google.
69.7% Of Search Queries Contain 4 Words Or More
We've alluded to the changes in consumer behavior when it comes to search, but this stat drives it home. Most people are not putting in a single-keyword or even two-word phrases; they are now putting in four-word phrases or more. This is referred to as long-tail keywords.
These phrases are very specific and help searchers find what they're looking for faster. Google is encouraging websites to support long-tail keywords by building pages that rank for long-tail keywords in addition to those top short keywords or keyword phrases.
We talked about this earlier in the article. You might remember our example.
You want to rank for health insurance, but because people are looking for longer phrases, you can also rank for health insurance for mid-size companies, health insurance tips for HR professionals, health insurance guidance on benefits administration and health insurance advice for small business.
These long-tail keyword examples are much more common now and should be a big part of your keyword portfolio. A keyword portfolio is a list of strategic keywords, phrases and questions that you are actively working to rank for. The richer your portfolio and the more strategic you are, the more visitors you'll drive to your site's pages.
60% Of Marketers Say That Inbound (
SEO

, Blog Content, Etc.) Is Their Highest-Quality Source Of Leads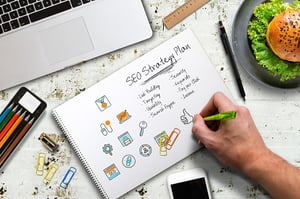 OK, so it took us a while, but we're talking about lead generation now. Marketers have been practicing inbound marketing for the past 10 years and are now reporting its effectiveness as a methodology.
Search engine optimization is a big part of inbound marketing. Inbound preaches that it's better to be present when people are looking for you, as opposed to interrupting people who might not even be looking for you.
It's a common marketing argument. Do you spend your money trying to interrupt someone's day like advertising does, or do you focus your energy on being visible when someone is active in their buyer journey?
We don't have to answer that argument today, but if lead generation is your goal (and we feel strongly that it should be the goal of every marketing initiative), then search engine optimization when paired with other inbound tactics like content marketing, conversion rate optimization, lead nurturing and an amazing website will almost always outperform straight advertising campaigns both in terms of actual leads generated and return on investment (ROI).
SEO

Leads Have A 14.6% Close Rate

Now that we covered lead generation, let's also cover revenue generation. For that, you have to close the leads you generated and turn those leads into paying customers. The close rate on search-generated leads is about double that of other lead sources.

The simple truth is that when people initiate their own searches and signal intent to start a buyer journey, they almost always do something. They might not hire you and they might not even hire a company like yours, but the mere fact that they are proactively looking to educate themselves around the products or services that your company offers signals serious intent to buy.

Again, this is solid justification for investing in search engine optimization and inbound marketing as opposed to advertising or demand generation tactics.

The goal for marketers is not to generate leads but to generate leads that close.

A strategic approach to search, an ongoing effort to drive visitors and an investment in optimizing your search engine optimization results will almost always produce revenue and positive ROI for your company.

This isn't likely a 30-day program but rather an ongoing effort that might take as long as six months to realize results. This also won't produce a short-term spike. Instead, expect a moderate, up-and-to-the-right growth that will continue to produce more and more results as long as it's monitored and maintained.

Now that search engine optimization is so obviously a pillar tactic in any lead generation program, and one that is likely to produce significant revenue through your sales team, start leveraging the tips and techniques in this article to get your SEO optimization programs scaled up and producing results.
Square 2 — Building The Agency You'll LOVE!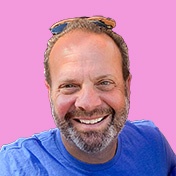 Mike Lieberman, CEO and Chief Revenue Scientist
Mike is the CEO and Chief Revenue Scientist at Square 2. He is passionate about helping people turn their ordinary businesses into businesses people talk about. For more than 25 years, Mike has been working hand-in-hand with CEOs and marketing and sales executives to help them create strategic revenue growth plans, compelling marketing strategies and remarkable sales processes that shorten the sales cycle and increase close rates.