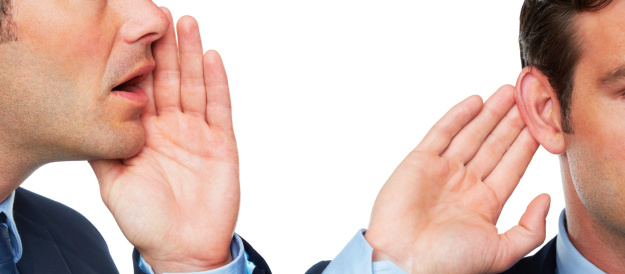 Now More Than Ever, Email Marketing Needs To Be Optimized; Learn How To Do It
One of the most important and almost always overlooked company assets is your database. That database of customers, prospects, partners and related businesses is a corporate asset that has value, needs to be grown, must be protected and should always be considered a top priority.
Hidden inside that database is a gold mine of sales growth and revenue potential.
However, if you are like most companies we meet, your database has been neglected or worse allowed to grow unattended. As a result, it's difficult to use and even harder to unlock that revenue hidden inside it.
In this article, we're going to share some tips, techniques and strategies for cleaning up your database, segmenting it productively, keeping it up to date and using it productively as part of an email marketing strategy targeting prospects and customers to drive revenue.
Quality Has To Be Job One
You might not know this, but email marketing databases naturally degrade by about 22.5% every year. According to MarketingSherpa research, B2B data decays at a rate of 2.1% per month, which is an annualized rate of 22.5%.
If you have 1,000 records, 225 of them will be inaccurate after 12 months. This is a lightning-fast degrade rate that demands you pay attention to adding new records and keeping existing records up to date.
Database decay is a fact of marketing life. Even if you improve your unsubscribe rates, you can't stop people from changing their email addresses. But all hope is not lost.
Some very simple strategies can help slow the decay of your database. First, reach out to your contacts proactively and often. As part of that communication, allow them to update records. This is going to help when people move jobs or change email addresses.
Consider running your database up against public and private data cleansing services that match your records against their databases and provide updated information on the people in your database. This might be something you consider doing annually.
Finally, make sure you have enough proactive marketing campaigns to balance any loss of contacts with net new contacts, so that your database grows in numbers month over month and year over year.
You'll always have some decay, but you want your net numbers to be moving in a positive direction.
Existing Customer Email Campaigns
Engaging in an email marketing campaign to your current client base allows you some leeway in both your strategy and execution. You'll want to approach your campaign from the standpoint that these are clients who already know you, like you and trust you. From here, it is your job to delve deep into who they are, figure out what they aren't buying from you and tailor your campaign to their needs.
Segmentation makes marketing to your existing customers easier and much more effective. You can segment your database in a simple way. Begin by segmenting your database into three categories: industry, the person's role and the type of purchases they make (products or services).
You can also segment in a more complex way. As long as you have the data in your email database, you could consider segmenting your customers by geography, size of their company or purchasing profile.
Purchasing profile is different from what products or services they buy now. It shows you what and how much they should buy based on other customers with similar characteristics.
Next, come up with your campaign concepts. These could include providing success stories and case studies from similar companies, answering a series of questions that they might have and offering helpful information tailored to their needs. Embed information about the products that they are not buying along with your engaging content, and make sure to include relevant links.
The more segmentation you create, the more personal the stories and the more relevant the campaigns, the better the campaigns will perform. You ultimately want to create many small segments so that you can tailor your email campaigns and make them as personal as possible.
Prospect Email Campaigns
When it comes to emailing prospects, you have to take a similar segmentation approach. However, in almost every case, you'll know a lot less about your prospects than you do about your customers.
This typically lends itself to segmentation based on industry, title of the person you're targeting, geographic location for their business or, if you're lucky, size of the company.
However, the big difference with prospects is they don't know you. They don't trust you and they don't like you yet. In short, they're not safe, so you have to warm them up with email marketing and lead nurturing campaigns that keep their personal opinions in mind.
This is especially tricky given the rules, regulations and laws now in place.
The United States, Canada and Europe all have enhanced spam and consumer privacy laws that you must adhere to before embarking on an email marketing campaign. The fines and penalties for noncompliance are steep and can also cost you your internet service.
Understanding spam regulation and consumer privacy helps marketers create effective and respectful campaigns. Instead of viewing these rules as obstacles, use them to put yourself in your customers' shoes to send them experiences instead of ads. Here is additional information on what you need to know about GDPR, CASL and CCPA.
A best practice for new prospects, especially if you have not been in touch in several months, is to make sure they want to hear from you. You do this with a "double opt-in" email, through which they consent to receive your emails and then confirm their consent.
Before we move on, a lot of people ask us about the perils of sending cold emails to people who are part of a list purchase with no clear opt-in or implied opt-in. The ramifications of sending emails to people who are not aware of your company are significant, even in the U.S.
You can have your marketing automation platform frozen. You can have your internet service provider (such as Comcast or Verizon) shut down your access to the internet, which means your company wouldn't be able to access the web or send emails. You can be subject to fines or, in some extreme circumstances, jail time.
While it's very unlikely any of these extreme scenarios play out, I have seen clients spend way too much time working to get their marketing automation turned on, get their emails unfrozen and document intent across their email database. Don't do this. It's not worth it.
It's better to have a smaller opt-in list than a large list that is going to be subject to scrutiny and challenges over time.

The Dos And Don'ts Of Email Campaigns
Once you have assured your regulatory compliance, you should create an email strategy prior to sending even your first email.
This means prioritizing your segments, understanding the frequency of your campaign touches and creating compelling messaging and offers for your email marketing campaigns.
Email marketing is easy to set up and automate once you have your strategy established.
Segmentation – Let's start with segmentation. As we stated above, the smaller the segment, the more personal the messaging, content and offers. You want to select your segment based on business objectives.
You might want to focus on a highly profitable segment, a segment appropriate for a new product launch or a segment that you're targeting with your sales team.
Once you have your segment identified, this will draw in the persona and profile for the people you're emailing. This could be title, role or demographic information. This is important because the next step is going to be message development. You need to know who you're talking to in order to create a disruptive, compelling and emotional story to engage these people.
Messaging – This is by far one of the places most marketers mess up email marketing. Lame subject lines, generic subject lines and stories that don't move your audience will not produce results.
The message starts with the subject line. If you have a poorly crafted subject line, your email is dead on arrival. We'll talk about open rates when we get to metrics, but if people aren't opening your emails, it's likely because of your poor subject lines.
After your subject line, you message needs to be woven into the copy of your email. Unfortunately, this has to be short. People spend 30 seconds skimming the email to decide if they should click any links.
By the way, your entire email campaign has one strategic objective, and that is to get a reader to your website. This is why the subject line, message content and links are critical in achieving success with email.
You're going to want to stay away from promotional messages like "take 10% off." The better the story, the more compelling the story and the more personal and relevant the story, the better your email will perform.
When working on emails, you should spend 50% of your time creating the message, story and subject line.
Frequency – The amount of emails you plan on sending is an important decision. Sending too many too close together can get you on a spam list or increase your opt-out rates significantly.
Even if these are double opt-in people, you want to be careful about frequency. But if these are people who don't know you, this becomes paramount to executing solid email marketing strategies.
If your campaign is short term (such as 30 days), you could do a weekly campaign. If your campaign is longer (such as 90 days), you might want to consider an every other week rhythm.
While rhythm and frequency are important, it all comes back to the message and value of the content you're providing. If that is high quality, you'll be able to send more emails and send them more frequently.
Make sure message and content quality are at the top of your priority list.
Delivery – A quick Google search on the best days and times to send an email will produce results like Tuesdays at 2 p.m. or Thursdays at 10 a.m. But the reality is neither are great, and the more people who send at these times, the less effective these times become.
Consider using an email artificial intelligence (AI) tool such as Seventh Sense that tailors email send times to the customer's email open times. For instance, if the customer opens their email at 3 p.m., that's when they receive yours. You can avoid mass emails this way, and also boost your open and read rate.
If you're sending regularly, try to lock in a day and time when readers can expect your emails. If your emails are highly educational and helpful, then your audience will look forward to getting your emails at the regularly scheduled time.
Tracking And Measuring Email Campaigns
Again, there are so many articles on the performance of email marketing campaigns. The standard 20% open rate and 2% click-through rate are fine, but at Square 2 we hate the idea of averages, and averages across all industries are just silly.
Every client in every industry sees different levels of performance. For your company, your industry, your products/services and your customers, you need to establish your own email benchmarks.
Take a look at six months of email marketing campaigns and average out your open rate across similar emails. This means looking at blog email notifications separately from general educational email campaigns. For each type of email, identify an average open rate, click-through rate and opt-out rate.
Then use these as the baseline for all ongoing performance measurement.
Spend at least a few hours each month looking at the data and creating a list of optimization action items associated with upcoming email campaign development.
These could include subject line upgrades, copy upgrades, linking strategy, offer upgrades and even personalization upgrades that have been proven to improve email campaign performance.
Use personalization that goes much further than "Dear Mike." You should be including company name, industry, imagery and other data from your email database. And with that, we come full circle back to your database, which we discussed at the beginning of this article.
The bottom line is the better your data, the better your email campaigns will perform.
Square 2 — Building The Agency You'll LOVE!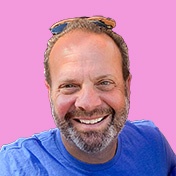 Mike Lieberman, CEO and Chief Revenue Scientist
Mike is the CEO and Chief Revenue Scientist at Square 2. He is passionate about helping people turn their ordinary businesses into businesses people talk about. For more than 25 years, Mike has been working hand-in-hand with CEOs and marketing and sales executives to help them create strategic revenue growth plans, compelling marketing strategies and remarkable sales processes that shorten the sales cycle and increase close rates.