Square 2 Provides Revenue Consulting, Services And Technology To Help Companies Grow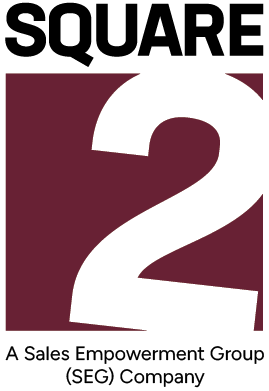 It's a new year, and we're getting a new name to better reflect the services we provide clients.
We're excited to announce that Square 2 Marketing is officially rebranding as Square 2, effective immediately. We're updating our logo as well, but the website domain will remain www.square2marketing.com for the foreseeable future.
The way companies work with agencies is changing so quickly that agencies are struggling to keep up. What digital marketing agencies, ad agencies and website design companies used to do is no longer what companies need them to do.
What we used to do at Square 2 has changed so dramatically that we felt like our name and brand had to change, too. The line between sales and marketing is so gray that it's almost invisible. The leads we generate for clients must be quickly picked up and handled flawlessly by sales.
The experiences we help our clients create for marketing-qualified leads must be created for sales-qualified leads and sales opportunities, too. It's no longer OK to just get leads for a client. Today, we should help them close those leads and close them quickly.
The changes stemmed from extensive research into methodologies around revenue growth and the fact that most sustainable revenue growth starts in both sales and customer service.
Our latest book, Smash The Funnel (available today through a direct request and available on Amazon in March), clearly illustrates that net new leads are great and demand generation is an important part of a healthy company. But so many companies have enough leads that if they simply handled them more effectively in the sales process, they would far exceed their revenue goals and targets.
The story continues from prospect to customer, too. If business leaders more effectively handled their customers from a service perspective, properly nurtured them to better understand their needs and provided them a more remarkable experience, most companies would far exceed their revenue goals and targets.
The rebranding comes on the heels of our latest acquisition, SalesHub. Square 2 is now solidly positioned to provide marketing, sales and customer service strategies, tactics, analytics and technologies to progressive companies that have growth as a top priority.
"We've been looking at and working with clients who want help growing their revenue wherever that comes from," says Square 2's CEO and Chief Revenue Scientist, Mike Lieberman. "If we can improve a client's close rate by 2x and double their revenue that way, we're excited, and so are they. If we can generate more leads and double their close rate, that's where the magic happens. Today, revenue growth is not ONLY about leads, it's about the entire revenue cycle."
Pete Caputa, CEO at Databox (one of Square 2's technology partners), explains why the name change is fitting.
"Square 2 is a very innovative agency, and they've pushed the limits to what agencies can do for their clients," Caputa says. "They've been doing data-driven improvements with their clients' marketing and sales execution for years, so it makes sense to make their name more encompassing."
Jon Dick, VP of Marketing at HubSpot (one of the platform technologies supported by Square 2), agrees that the name change is a good fit.
"Square 2 has always been a leader when it comes to leveraging marketing, sales and customer service as part of a holistic strategy to help companies grow better. This subtle name change makes sense," Dick says.
The name change also supports the agency's move into the software space, with the development and scheduled launch (this week) of MAXG, an AI-powered insight and recommendation engine. MAXG is designed to give marketing professionals a prioritized list of upgrades they can make every week to improve their results.
In addition to the software and the new buyer journey methodology rolled out last year called the Cyclonic Buyer Journey™, the team at Square 2 continues to push the industry forward by giving clients a program that guarantees results. This is a request from almost every prospect, but no agency has been prepared to provide a guarantee — until now.
"The agency space is changing very quickly, and our clients are asking for services that agencies have never traditionally provided," Lieberman adds. "Our goal is to help our clients by being one of the few agencies that knows how to deliver transformational experiences for our clients' customers, because we understand the buyer journey, how to apply strategy, tactics, analytics and technology, and how to produce results — real business outcomes.
"It's not about the website. It's about the revenue the website generates, and we could not be more excited to guarantee those business results for companies that want and appreciate that ability."
If you want to read more about this new thinking around the new buyer journey and how to apply strategy, tactics and analytics, and technology to produce results, listen to season one of our podcast series Smash The Funnel.
2019 is off to a hot start for Square 2, with Clutch recognizing us as one of the country's top 1,000 digital agencies. Clutch takes into consideration actual review conversations with clients of each agency, something not many review sites take the time to do.
At Square 2, we're currently limiting the number of clients we onboard in a single month, and those slots are in high demand. For more information on how we can help you, click here to schedule a conversation.
About Square 2
Square 2 helps companies drive revenue growth. We do this by analyzing the performance of your marketing, sales and customer relationships. Then we build a revenue generation machine to accelerate your revenue growth through a unique mix of strategy, tactics, analytics and technology.
We're more than a marketing agency and more than sales consultants. We help clients understand how to leverage the Cyclonic Buyer Journey™ methodology, and we use MAXG, the AI-powered recommendation software, to get clients better results. Plus, we're the only agency prepared to guarantee clients successful engagements.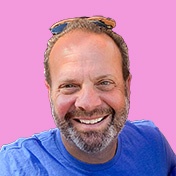 Mike Lieberman, CEO and Chief Revenue Scientist
Mike is the CEO and Chief Revenue Scientist at Square 2. He is passionate about helping people turn their ordinary businesses into businesses people talk about. For more than 25 years, Mike has been working hand-in-hand with CEOs and marketing and sales executives to help them create strategic revenue growth plans, compelling marketing strategies and remarkable sales processes that shorten the sales cycle and increase close rates.