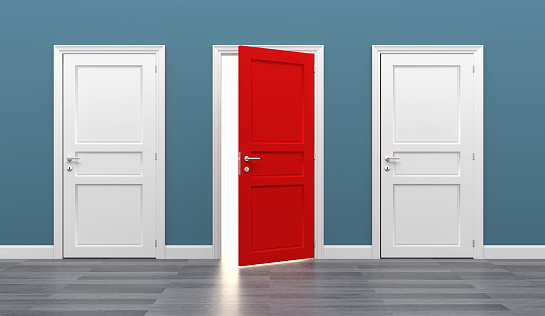 All Agencies Are Not Created Equally, And Picking The Right One For Your B2B Business Is Critical
There are tens of thousands of digital agencies all over the world. In 2016, research reported around 13,300 digital agencies, and I'm sure that number today is well over 20,000. This means it's hard to find the right agency, know if you need an agency and understand how an agency is positioned to help you grow.
First, do you even need an agency? This question can be answered pretty quickly. If you answer no to at least one of the six questions below, then you should be considering working with an agency to help you generate leads and grow your business.
Here we go!
Am I getting enough leads to grow our business at or above our stated goals?

Have we demonstrated that we have the expertise to generate the leads we need to grow?

Are we consistently planning, building and optimizing our marketing tactics to produce improved results?

Do I have access to the metrics that clearly identify the performance of our marketing investment?

Do we leverage technology to improve the number of leads we're generating?

Historically have we consistently grown month over month and year over year?
Those are six pretty simple questions. If you answered no to even one of them, you should consider bringing in an agency to help.
Hiring in-house help might be an option, but that means hiring one or even a couple of new people. Even the best hires usually have only a couple of previous experiences.
Going with the right agency means gaining access to hundreds of experiences, process and methodology around delivery and a focus on data-driven insights, recommendations, action planning and a passion for results.
Here are some characteristics to look for when hiring a B2B lead generation agency.
They Know Strategy And Deliver Strategy
This might not sound important, or you might think you have the strategy part down. But in our experience, clients rarely have all elements of strategy done when they arrive at our front door.
For example, you think you have personas, but we've found that client-generated personas are only 75% complete. There is no digital behavior profile, no metrics on total audience or no psychographic profile. You'll need a complete persona profile to hit your goals.
Next, there is no disruptive, compelling and emotional message. There are no stories that marketing or sales can use during execution. And there is rarely any differentiation. We commonly refer to this as "what makes you remarkable."
Don't get me wrong, most clients think they are remarkable, but when we stress-test this, it's almost always good but not even close to remarkable.
Finally, there needs to be alignment between the expectations and the budget when it comes to strategy. We have to know what the goal line is, which means we have to create a performance-based revenue cycle model for each client.
This clearly shows us where you are today from a revenue generation perspective and where you need to be to hit your revenue goals. The delta between the two states is how we know how much you need to invest to close the gap.
This is all part of the strategy work that should be done before you code even a single page, write even a single word or design even one graphic.
You can't build a building with architectural drawings, and you can't build a revenue generation machine without the strategy and blueprints.
They'll Work With Marketing And Sales
Revenue generation demands that both marketing and sales be on the same page. This means you'll need an agency comfortable working with marketing and sales. Generating leads isn't enough. You should be looking for an agency that is just as comfortable helping you turn those leads into new customers.
Do they help with sales tools? Do they help with sales process? Do they help with sales technology? Do they work with sales analytics and provide sales performance metrics? Sales operations, sales enablement and sales execution services should be areas where your agency can help you.
More importantly, you should be thinking about your prospects' entire experience from click to close.
If that's the case, then you'll want your agency to help you from click to close.
Working with sales is different than working with marketing. Sales teams and sales leadership are more skeptical. Sales teams are more set in their ways. Sales teams are generally "show me" people. Understanding this and being able to craft solutions and services that align for sales should be important to you.
They Have A Documented And Proven Methodology
Today's lead generation is harder when you start from scratch. Hiring an agency with a delivery methodology, a strategy methodology and a defined way they approach lead generation is like getting a significant head start in a road race.
For example, when it comes to buyer journey mapping, how is the agency thinking about this critical exercise? We use the Cyclonic Buyer Journey™ methodology to help our clients map out every touch point along their buyer journey.
When it comes to website design and development projects, we use a series of client-facing workshops and build a page-by-page blueprint for the site. This helps us keep development costs down and improves our ability to deliver quickly — two aspects of a project like this that our clients love.
They Can Work Fast
I haven't met a client that was OK waiting for results. "No, take your time; we don't care if we get leads anytime in the future." This just isn't reality. Everyone wants results as soon as possible.
Agencies can go fast; they just choose not to. They put recurring revenue, long-term retainers and fractional teams ahead of client wants and needs for quick results.
They're not bad, they just prioritize easy over what clients actually want.
Look for agencies that can deliver a dedicated team model. These agencies assign a team of people to work with you and just you. They might work with you for a week, two weeks or an entire month. Team members might come on and off the team as needed, but when they are on the team, they are only focused on you – one client.
This is a highly efficient effort and saves you money in the long run. Instead of you paying for people hopping on and off your work, you pay only for their time to work on your stuff.
If you're interested in seeing what a dedicated team can do in just 30 days, here are a few examples of what can be accomplished with just one team dedicated and focused on one client.
They Have A Senior Team With Cross-Functional Experience
Most agencies are set up the same way. They have senior-level leadership and junior-level executers. This helps them keep their costs down, but it also means clients get people with a lot less experience.
Lead generation is complex, and experience is everything. If the account manager they assign you only has two years of experience, how helpful are they going to be? They probably have 10 to 20 client experiences and maybe two years in an in-house role.
Compare them to a principal growth strategist who has 15 years of experience and 10 years with an agency. They probably handled over 100 clients during that time. That's almost 10x the experience. That's going to show when it comes to testing, insights and program design.
Also, you want to make sure you're working with a wide variety of talented people, not just your main point of contact. The other people should be equally experienced to help with messaging, website design, UI/UX, conversion rate optimization, the sales process and more.
The more smart people your agency can bring to the table, the better your results. Want to test this? Who did you talk to in the sales process? Was it one person? Were they a partner or senior leader in the firm? Where they a new business rep? Typically, who you work with in the sales process is a big indicator of who you'll work with when you become a client.
They Practice What They Preach
This is important. A lot of agencies learn on the job. That means they execute programs they've never executed before, and you end up paying them to learn on the job.
Look for agencies that eat their own dog food. If you're looking for inbound marketing help, ask the agency how they get their leads. It should be 100% inbound. If you're looking for demand generation, ask them what demand gen programs they run for their own agency.
If you need sales execution help, ask them about their own sales process. Better yet, observe their sales process. Is it smooth? Are you the center of it? Does it have nurtures and content to help you get answers to your questions? Are they guiding instead of selling? These are important cues that you can see for yourself.
In the end, the decision to hire a specific agency comes down to a few basic principles. Do you feel safe with this firm? Do you think they listened to your issues, challenges and goals? Did they ask you good questions that helped them get to know you?
Did you work with them to clearly define the goals of the engagement? And do you think they are set up to successfully deliver on those goals? One of the only ways to really feel comfortable about this is if you have visible evidence that they've successfully done this for other people like you.
Once you have checked these boxes, the selection process gets easy. You don't have to talk to 15 different agencies. Just pick three or four that look like they have the characteristics noted above and then work with them through their sales processes. A leading candidate will emerge and usually emerge pretty quickly.
Then follow their advice. Remember, you hired them for their expertise. Trust them and you'll have more leads than you know what to do with.
Square 2 — Building The Agency You'll LOVE!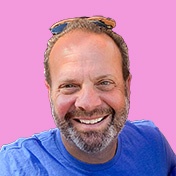 Mike Lieberman, CEO and Chief Revenue Scientist
Mike is the CEO and Chief Revenue Scientist at Square 2. He is passionate about helping people turn their ordinary businesses into businesses people talk about. For more than 25 years, Mike has been working hand-in-hand with CEOs and marketing and sales executives to help them create strategic revenue growth plans, compelling marketing strategies and remarkable sales processes that shorten the sales cycle and increase close rates.