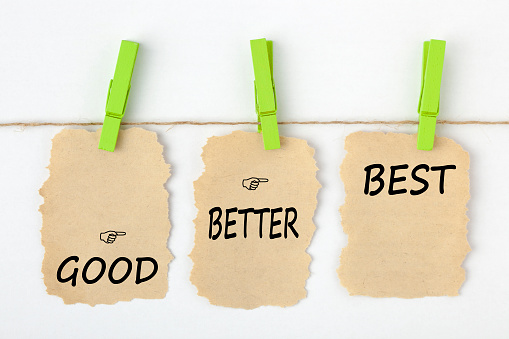 Look Beyond The Homepage To Find Out How They'll Drive Results For Your Business
The first place you probably go to evaluate any business, product or service is the website – starting with the homepage.
We expect a lot from homepages: Powerful, high-level messages that speak directly to us on a personal level, a logical page journey that tells a compelling story while educating us about what the business offers, easy access to more information and the ability to quickly reach someone if we're ready for a conversation or to convert.
And when you're evaluating a potential marketing agency, you should expect all of these things from their homepage. After all, they're the experts in website content, user experience and page design.
A great homepage is one indicator of a good marketing agency – but it's far from the only indicator. The homepage should mark the beginning of your search, not the extent of it.
You want to dig deeper to gain a better understanding of how a marketing agency will drive results for your business. Here are six factors to keep in mind during the evaluation process.
1. Testimonials
First, look for what their clients have to say:
Is it easy to access reviews on their website and social media?
Do they update testimonials consistently?
Can you find video testimonials as well as print reviews?
Next, look at what their clients have to say:
Are they easy to work with?
Are they experts in what you need?
Have they clearly demonstrated that they can deliver results?
If an agency is able to paper the town with glowing reviews and powerful testimonials, especially from companies in your industry or a related vertical, they're worth talking to.
2. Case Studies
Testimonials help establish social proof, but it's important to see for yourself what their actual work looks like – and if they're proud to show it on their website.
If they have case studies, and they should, look for examples of how well they've executed on what your team needs. For example, if you're looking for help with website design, do they showcase the ability to solve your challenges – on time and on budget?
3. The Team Page
Take some time to look through the team page. Looking through individual bios should give you a sense of the cumulative years of experience, creativity levels and personalities, which could be the most important part. You have to work with these people, after all.
Bonus points for any agency that has retained several employees for a number of years. Marketing agencies are notorious for high turnover, and tenured employees indicate that they prioritize their team members, which means their team is invested in doing great work for clients.
4. The Agency's Leaders
What do the agency's leaders and founders have to say? Not just about their agency but about marketing in general. Look for thought leaders in the marketing space who have a unique stance and use their platform to create educational content.
And pay attention to what they're saying. Does it resonate with you and align with your business' core values? If so, you could be looking at a powerful partnership.
5. Their Marketing Philosophy
Your agency's marketing philosophy will guide the way they approach your engagement, so even if you're not an experienced marketer, it's worth learning about their core beliefs.
Most importantly, do they believe an overarching strategy should drive execution? The most effective marketers begin with strategy and allow that vision to create a road map for tactics.
6. Whether They Practice What They Preach
Finally, you want to work with an agency that believes in what they're selling enough to use it themselves. For example, if they call themselves an inbound agency, you shouldn't have 50 cold outbound emails from them cluttering up your inbox.
The bottom line is that if an agency is going to sell you something – or sell you on something – they should be completely bought into it themselves.
Square 2 — Building The Agency You'll LOVE!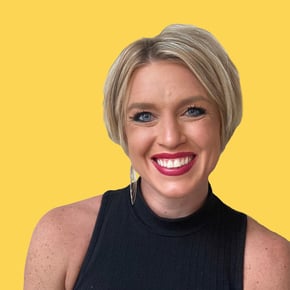 Lauren Sanders, Senior Copywriter
Lauren is a senior copywriter at Square 2. She originally joined the Square 2 team in 2018. When she left to work on an in-house marketing team at a fintech firm, she always knew she'd come home someday – and she was right. She has a B.A. in English with a concentration in creative writing from Cedar Crest College and an MFA in creative nonfiction writing from Goucher College.