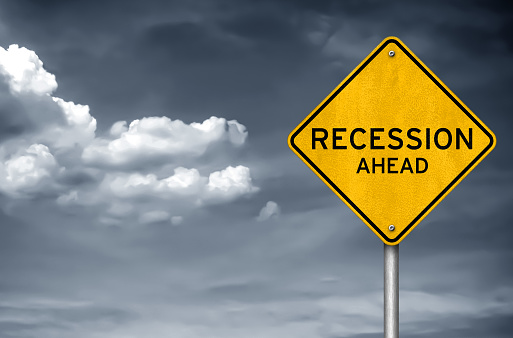 A lot is about to change given what most experts say is an inevitable recession. Hiring will slow down, layoffs could increase, spending will likely decrease and it's going to be harder to win business.
Having been through this back in 2008, digital marketing agencies are in a unique position to help companies get through a recession.
When you can't hire, you can't take on fixed costs and you're working hard to control expenses but you know cutting your marketing budget is actually going to make it harder to weather the storm, outsourcing to a digital growth agency might be a smart move.
Here's an excerpt from an article at Forbes: "In a study on marketing expenditures during and after a recession, the marketing and advertising data of 1,000 U.S. and European firms was analyzed, with firms split into three distinct groups.
"The first group decreased their marketing ... during difficult times. The second group chose to stay the course and maintain their marketing expenditures. The third group not only maintained their marketing efforts but increased their spending."
What happened when the economy started to recover? The group that decreased their marketing efforts saw a drop in business of .8%. The group that maintained their marketing spend increased business by .6%, and the companies that increased their marketing spend during the tough times grew by 4.3%
Don't cut your investment in marketing. Instead, shift that expense away from fixed-cost hires and into variable costs with an agency where you better control them. In the end, you'll be stronger through the recession, and you'll thrive once it's over.
Here's how a digital marketing agency can help you during a recession.
Save Money And Time Recruiting
The trend over the last five years for most companies has been to hire internally. During a recession, this trend definitely reverts to hiring less and outsourcing more.
A digital marketing agency brings the entire team to the party. In a matter of days, you can have a website expert, paid search expert, SEO expert, paid social media expert, inbound marketing expert, demand generation expert, marketing strategy expert, messaging expert and revenue operations specialist all on one well-orchestrated and synchronized team.
Instead of paying a recruiter 30% of first-year compensation or running your own search for months, using an agency cuts out all the cost and effort to find someone who might not even work out long term.
When a recession squeezes costs and resources, it's going to be harder to manage a search and ongoing recruiting effort for your in-house team.
But if you're going to be continuing to invest in marketing, using an agency that fast-tracks your ability to show ROI from this investment allows you to continue to keep the leads, sales opportunities and new customer revenue flowing even in the toughest times.
Shield Your Company From Increased Costs Of In-House Talent
The cost of marketing resources, especially marketing resources with technical (HubSpot) talent, is skyrocketing. Those resources that used to cost $60k to $80k are now commanding $100k or more in annual compensation.
During a recession, controlling costs is everything, and if you freeze compensation, you might lose your key marketing people. If they're considering offers from other companies willing to pay them more, they might walk out the door.
Working with an agency pushes the challenges associated with talent, retention and the rising costs of those resources back on the agency team. It's their job to get the right people to help you with your marketing, sales and customer revenue-related challenges.
The best agencies have already cracked the code on their own retention issues. One question you should be asking your prospective agency is, "How long have your people been with the agency?"
You should be looking for people who have been with the agency for over five years, and preferably over 10 years for most of the people you'll be working with.
If they're all brand new, just out of college or have a handful of years of experience under their belt, you might experience turnover and uncertainty during your engagement.
More Objective Review Of Marketing Investments
I've noticed over the past five years that companies are throwing a ton of money at specific platforms regardless of return or results.
During a recession, you should look at these marketing expenditures with a much more analytical and performance-based perspective. That's not always easy when your internal team is reviewing your own internal programs.
People have professional agendas, pride and sometimes limited experience in running paid marketing tactics. In many cases, we find what we call "random acts of marketing" – tactics without overall campaigns, goals and expectations around performance.
Using an agency means you'll get an objective analysis of your spending along with some well-thought-out and experience-based recommendations that should ensure that your investments pay off.
Once launched, you'll want to squeeze every investment to ensure optimal performance, and leveraging a team of campaign execution experts is going to help you navigate through a recession, allowing you to emerge in a positive place and in a position to excel during the healthy economy.

Agencies Bring Methodology, Process And Frameworks For More Efficient Execution
We've been working with business leaders for over 20 years, and one of the more common challenges we see that prevents companies from growing is a lack of process, missing rhythms and no standard frameworks to make the process of growth easier.
Once a recession settles in and people get cautious, having these frameworks and methodologies makes marketing, sales and revenue-generating service enhancements much more predictable — as opposed to what most companies do, which is figuring it all out as they go.
You should be looking for agencies that can clearly articulate their methodology around planning your program, building your program, executing your program and then optimizing it over time.
These processes ensure efficiency — which means you get more for less investment.
These processes ensure effectiveness — which means they're getting results for other clients using this process.
These processes teach you what's needed — which means you can learn how to effectively transition what the agency is doing back into your company if it's something you aspire to do on your own eventually.
One way to ensure the agency is rich in the process, methodology and framework area is to ask the agency leaders to articulate it, and then observe how they think around process and methodology. Agencies should have a solid and engaging sales process that makes you feel safe.
Agencies should have a well-defined strategy around getting your foundation, strategy and messaging completed, and they should have the ability to fast-track that work if necessary.
Finally, agencies should have an equally proven methodology around getting you results and delivering on or above the agreed-on performance expectations. This includes running campaigns, optimizing them for results and helping track performance openly and transparently.
Agencies Should Be Able To Look At Marketing, Sales And Customer Revenue Generation
So many different types of agencies are out there. Some specialize in email marketing, social media or websites. Others focus on PR and branding. Some agencies just want to sell you HubSpot.
What you should be looking for is an agency that looks holistically at your business and can help you improve marketing, sales and even your customer service experiences to grow revenue across all three areas of your business.
In addition, today's revenue growth puzzle includes technology. Look for an agency that can help you select the right technology or work with your existing technology to ensure it is configured properly, working correctly and producing the desired results.
Finally, with so many agencies out there and experience being so important, look for agencies that have been around long enough to have experienced the last recession. You want an agency that helped their clients navigate and market through the recession.
It's a subtle point but one that might be the difference between just getting by for the next few years and actually helping you thrive in difficult financial times. The second scenario should be a top priority and worth a more significant investment.
Finally, I think it needs to be said – please don't go into this looking for the cheapest agency. Many agencies are going to say the same things and might even offer similar services. Don't be lulled into thinking these agencies are the same and selecting the one that charges the least.
In every case, you'll get what you pay for. Would you hire the cheapest attorney to handle your divorce? Would you go to the cheapest doctor to handle your surgery? Would you hire the cheapest architect to design your dream home? Of course not.
Don't hire the cheapest digital agency. In the end, it will cost you more in wasted time and money you'll never get back, and the frustration of working with less experienced people could be devastating to your company, especially during a recession.
If you want the best, you should expect to pay for the best people, best methodology, best framework and best set of experiences.
Growth is hard. It's not cheap and it's not easy. If you want to grow, invest accordingly.
Square 2 — Building The Agency You'll LOVE!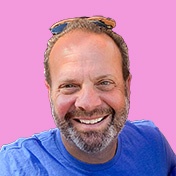 Mike Lieberman, CEO and Chief Revenue Scientist
Mike is the CEO and Chief Revenue Scientist at Square 2. He is passionate about helping people turn their ordinary businesses into businesses people talk about. For more than 25 years, Mike has been working hand-in-hand with CEOs and marketing and sales executives to help them create strategic revenue growth plans, compelling marketing strategies and remarkable sales processes that shorten the sales cycle and increase close rates.