And How Does Marketing Operations Improve Revenue Growth?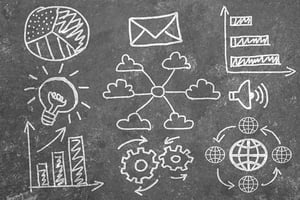 Marketing operations includes the systems, techniques and technology that allow today's complex use of strategy, tactics, analytics and software to run smoothly, scale and produce the desired business outcomes.
Last week I was at the Mirren Agency CEO Summit in Chicago (great event, by the way) and got to hear Sarah Armstrong, a partner and Master Expert at McKinsey. Sarah has worked for big agencies and big companies, and currently consults at the highest level. Her insight was that one of the fastest growing areas in companies is marketing operations.
So, what is marketing operations? Why should you care? Why is this highly intelligent and accomplished McKinsey consultant telling agencies to keep an eye on this little-known aspect of marketing?
According to MarketingProfs, Marketing Operations "builds a foundation for excellence by reinforcing marketing strategy with metrics, process, infrastructure, and best practices."
What Does Marketing Operations Do?
Some people think marketing operations is the left-brain addition to a traditionally right-brain set of executables. While typical marketing people create, write, design and build, marketing operations people are more detail-oriented, have finance or engineering backgrounds, and are dedicated to putting systems and steps around the creative process.
Just think about what a marketing team is juggling today. A typical campaign consists of 20 to 30 separate tactics being executed at the same time almost every single day.
The team is running a number of technology solutions and software that need to be integrated, configured and mapped so that they work together, almost every single day.
It is coping with analytics, reporting and metrics that need to be created, analyzed and reviewed across departments, with insights uncovered and action plans designed, almost every single day.
Marketing is also involved in cross-department coordination among sales, customer service, finance and the executive team – coordination that needs tight integration and orchestration, almost every single day.
What does the marketing team do? What don't they do?
What Types Of Companies Need Marketing Operations?
Both large technology companies and B2B companies in the Fortune 500 are moving toward the creation of formal marketing operations roles, but those roles are not just for bigger companies.
If your company is small, and your marketing and sales departments are equally small, you might not need to assign this role to a specific person. Different individuals on your small team might perform specific marketing operations functions, or you might outsource those functions to an agency.
Regardless of size, marketing operations is almost always going to make sense when you have a more complex and more sophisticated marketing strategy with more moving parts.
Let's look at a quick checklist. If you any of these items describe your company, you should consider marketing operations as a way to solve these difficulties.
You're having trouble aligning sales and marketing to produce a seamless experience for your prospects.
You're investing in marketing and sales technology but have not yet seen the returns through business results.
You're executing a lot of marketing tactics, but they seem to be siloed and not orchestrated across your prospect's buyer journey.
You don't have the analytics, data or dashboards you want to show you the performance metrics associated with revenue generation from marketing, sales and customer service.
You have a complex tech stack that continues to have issues associated with configuration, reporting, alignment and integration among technologies.
Communication and execution inefficiencies are causing slower than necessary deployment, weaker than expected results and higher than expected costs.
You're missing processes around how you execute your marketing tactics, so you're also missing consistency to the steps you take day in and day out.
You have limited or no visibility into finances, investment requirements and planning around funding marketing execution.
Campaigns are typically executed late or with less than optimal lead time, or your marketing team is regularly missing deadlines that are affecting business results.
If even one of these sounds like you, adding a marketing operations role to your marketing team, regardless of the size of your company, is going to add value and save wasted time and money, and provide a dramatic lift in improved results.
The Practical Application Of Marketing Operations
I've outlined what marketing operations is and provided indications of whether your company could benefit from adding a marketing operations resource to your team. But when it comes to day-to-day business in the marketing department – what exactly would a marketing operations person do?
To begin with, every day they would look at the dashboards and analytics associated with the overall performance of your marketing program. Even if they aren't the best person to garner insights from the data, they should still make sure the data is accurate; the systems are linked up, integrated and talking; the dashboards are rendering correctly; and any alerts or notices that were set up to be sent have sent to the marketing people who need to be alerted.
Next, they might have a set of changes, configuration updates or fixes that need to be applied to the marketing automation platform or CRM software. These tools are necessary and highly valuable in today's automated and tightly integrated marketing campaign execution, but they need to be configured and checked regularly. Sometimes elements break, or are broken unknowingly by users, so general maintenance work is associated with keeping them tuned.
Marketing operations staffers will also attend and participate in campaign and strategy-level conversations, to make sure the processes, analytics and integration are in place across the various tactical silos. Any campaign planning, cross-tactical execution planning, budget setting and performance review meetings should include the marketing operations team. It should be involved in anything related to the efficient execution of the company's overall marketing.
This time of year is big for marketing operations, because they're the ones looking at the big picture, aligning reporting, metrics and technology to ensure that delivery and execution are flawless.
The marketing operations staffer might be the only one in the organization who has cross-functional insight into what each of the tactical teams is doing and how they connect. Email marketing, web, search, social, paid media, events – in some companies, these are separate teams and there is no connection between them.
Marketing operations can be responsible and accountable to make sure execution is orchestrated and seamless across a variety of channels.
You Think You Need Marketing Operations, Now What?
If this struck a chord and you think this is what you're missing, you have a few options. For the first time in years, you can hire internal marketing operations people to join your team. It's a real job, with a real job description, and people with this title are working at other companies.
You can source, interview and hire your own internal MOPS (Marketing and OPerationS) person to fill this role, or you can work with an agency to provide MOPS support to your company. A number of agencies provide marketing operations services; Square 2 is not the only one.
As marketing becomes more complex; as technology became a bigger component of marketing execution; and as reporting, data, dashboards and analytics gain acceptance, agencies have started helping their clients with marketing operations services.
It's important to find an agency with MOPS in its DNA. That means you want less of a creative agency and more of a delivery agency. Agencies that have close relationships with technology providers, that are obsessed with data and analytics and that have their own execution processes and methodologies are usually better suited to serve your MOPS requirements.
Overall, marketing operations is becoming a major trend. You should consider it if you're expecting your investment in marketing to pay off with new leads, new sales opportunities and new customers. Whether your company is big or small, if you have complex execution, you should consider adding a MOPS person to your team.
Square 2 — Building The Agency You'll LOVE!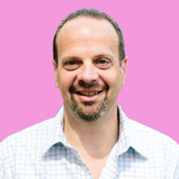 Posted By Author Mike Lieberman, CEO and Chief Revenue Scientist
Mike is the CEO and Chief Revenue Scientist at Square 2. He is passionate about helping people turn their ordinary businesses into businesses people talk about. For more than 25 years, Mike has been working hand-in-hand with CEOs and marketing and sales executives to help them create strategic revenue growth plans, compelling marketing strategies and remarkable sales processes that shorten the sales cycle and increase close rates.