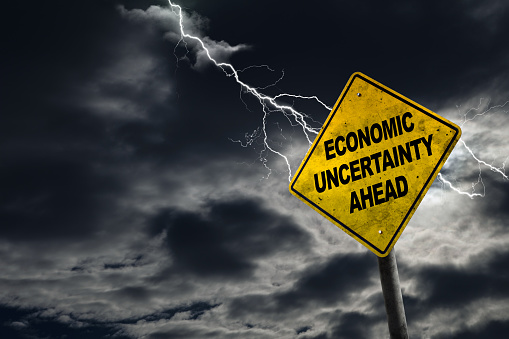 ...And Minimize Its Impact On Your Business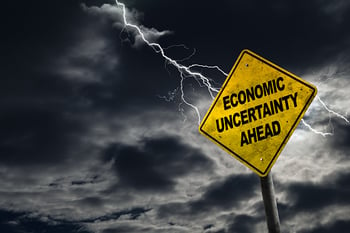 As The Washington Post reports, "Most economists believe the United States will tip into recession by 2021, a new survey shows, despite White House insistence that the economy is sound.
"Nearly 3 out of 4 economists surveyed by the National Association for Business Economics expect a recession by 2021, according to results released [recently]. The outlook reflects growing skepticism among economists and investors that the U.S. economy will be able to withstand a protracted trade war with China without serious harm amid a weakening global outlook."
Responsible CEOs should be preparing their companies for the next recession. And if it comes sooner, never comes or comes later than expected, make sure you get full value for your foresight and planning.
One of the best ways to get ready for a recession is to pre-purchase products and services. But can you pre-purchase marketing and sales services?
You can – at least you can today if you're working with the right agency.
Get Your Marketing Set Up In Advance Of A Recession
Most marketing agencies and a lot of in-house marketing teams are going to tell you results take time. You have to be patient. They'll say that they have limited resources and can only do so much.
It's not really true. It's just what people tell you based on a set of contrived constraints.
The reality is that you can get a ton of work done in a short period of time, and that work can produce a significant lift and dramatically impact the trajectory of your company.
With a recession looming, wouldn't it be great to get six months' worth of work done in just 30 days and be in a position to weather the recession because you had everything you needed?
It's possible to build you a new website, create a ton of educational content, create a video library, rework your sales process to shorten the sales cycle and increase your close rate, and create full-blown email marketing campaigns for your current clients to drive cross-sell and up-sell revenue. Even better, it can all be done in 30 days.
How great would it feel to double down on marketing now and when the recession comes squeeze your top competitors because they've had to cut marketing, lay off marketing people and reduce their budgets dramatically?
Data shows companies that market through the recession always emerge as leaders in that segment once the recession clears. But how smart would you be if you had everything you needed to market through the recession done well in advance and ready to go now when business is still strong?
Fill Up Your Pipeline Now
Most of the clients we work with have long and complex sales cycles that require detailed buyer journey mapping. This means it takes us a few months to get the buyer journey mapped with web assets, educational content and lead nurturing in place. Then it takes many more months for the marketing to work and leads to be generated, resulting in sales opportunities that the sales team then needs to close.
This is a common experience, even for companies with internal teams. Both internal teams and agency teams are limited in what they can do. Internal teams are limited by their own lack of resources or their own expertise. Agencies are limited by your budget and by the fact that you're sharing your team with eight to 10 other clients.
The outcome of these limitations is a delay in results. When the economy is good, this might not be a horrible outcome, but with the recession coming, smart business leaders are looking for ways to weather the storm.
Filling up your pipeline with opportunities now before times get tough is a smart and insightful move.
Let's look at this from a scientific perspective (because I am the Chief Revenue Scientist at Square 2).
Right now, let's say your pipeline has 20 solid sales leads and six active sales opportunities. You expect to close half of those, so that means three new clients by the end of September, each for roughly $100,000 a year.
That's a run rate of roughly $3.6 million in new business ($300,000 a month for 12 months). It takes you about four to five months to close a deal, so most of the sales opportunities your team is working on today will impact 2020 business.
What if you could have 40 solid sales leads and 15 sales opportunities in your pipeline by November That means 2020 would see an inflow of over $7 million in new business, doubling what you did this year.
If the recession hit near the end of 2020, you would have already surpassed your revenue goals. This type of increase in the trajectory of your business is possible with an Accelerated Engagement.
Get Work Done Today While You Reserve Cash And Pay Over Time
With a recession on the horizon, companies like to hold on to cash. The Accelerated Engagement requires an investment up front. But you probably don't pay for your car in cash, so why should you pay for your marketing engagement in cash?
Today, financing options allow you to get all that work done in 30 days, see the improvement in your business and pay for it over time — just like you finance your car.
Hold on to your cash and pay for all of this work over the next six months. This allows you to invest in other areas of the business and maybe even hire a few new sales reps to handle the increased flow of new sales leads.
Either way, this innovative way to work with an agency partner needed an innovative way for mid-sized to small companies to pay for an aggressive approach to revenue generation.
Get Access To Resources You Wouldn't Normally Have Access To
This type of engagement isn't just for resource-starved companies with limited internal marketing teams. This type of engagement also works for companies that have bigger teams but might be light on certain expertise.
A few months ago, we finished an Accelerated Engagement for a large marketing team focused on the carpooling space. They needed help getting their account-based marketing (ABM) campaign assets together in a short time frame, and we supplemented their existing content, design and marketing team to crank out ABM campaign assets targeted at 13 strategic cities across the country.
We had them ready to go in August. Had they relied on their own team, it would have been late into the fall before they were ready to go.
Another client that took advantage of the Accelerated Engagement needed their website done in a month. While they had marketing people, they didn't have website design and development resources.
We stepped in and supplemented their team with ours. The result was a brand-new website highly optimized for search, conversion and user experience. In just 30 days, their leads were through the roof.
Since we're only working with one company at a time, our team gets to deeply know your team, your company, your products, your services and your industry. This produces an increase in speed and efficiency, reduces rework and allows us to move even quicker.
It's like you hired six new people to get stuff done and they blow it out in days, not weeks or months.
Be Proactive Instead Of Reactive
It doesn't take a genius to see that a recession is coming. Regardless of when, it's on the way. The truly smart businesspeople are the ones who make moves now to take advantage of what's coming.
Being proactive and making the decision to get ahead of any economic downturn could be the difference between success or failure during the recession and post-recession, when everyone is pouring money into marketing trying to catch up to you.
Ramping up sales and marketing now to fill up your pipeline, starting conversations with prospects today, setting up nurtures to keep prospects warm and building out your educational content marketing efforts could put you in a position to sail through the recession with limited impact to your company.
The proactive moves you make today could prevent you from having to make reactive moves during a recession that degrade moral, force you to lose good people or cut programs that you like but just won't be able to afford.
It's rare in business to have the foresight to see what's ahead. It's even rarer to have an opportunity to take advantage of that foresight.
Square 2 — Building The Agency You'll LOVE!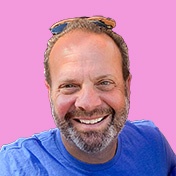 Mike Lieberman, CEO and Chief Revenue Scientist
Mike is the CEO and Chief Revenue Scientist at Square 2. He is passionate about helping people turn their ordinary businesses into businesses people talk about. For more than 25 years, Mike has been working hand-in-hand with CEOs and marketing and sales executives to help them create strategic revenue growth plans, compelling marketing strategies and remarkable sales processes that shorten the sales cycle and increase close rates.