HINT: It's More About You And Less About Them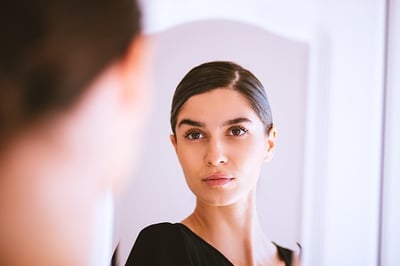 You've decided you want to hire a digital marketing agency to help you with marketing and maybe a little sales support, too. If the work creates more revenue for your company, that would be a bonus.
That starting point, as wishy-washy as it sounds, is where most companies begin, and it's also why most companies end up hiring the wrong agency.
Instead, take more time internally as a team to define exactly what you're looking for from your agency. This is going to help you run a selection process that ensures you get exactly the agency you need to drive your company's business goals.
For example, do you want a HubSpot shop that only practices inbound marketing? Or do you want a vendor shop that is going to do exactly what you tell them and simply execute for you? Or do you want a strategic partner agency that will work with you to help you craft your go-to-market strategy? All three are valid objectives, but knowing what you want and what you need is the first step to getting this right.
Before you visit your first website, fill out your first form or request your first call with any agency, read this article.
What Does Your Business Need?
This might be one of the most important questions to ask before you start your agency search. What do you need? Do you need a HubSpot shop? Do you need an inbound marketing agency? Do you want an agency with sales consulting experience? Do you want demand generation tactical experience? Do you want a vendor that simply does what you tell them, or do you want a strategic partner agency that works closely with you to guide, advise and counsel you on best practices?
Do you need a firm that will train you and educate you along the way? Do you want a local agency? Do you want a new agency or a more established firm? Do you want an agency filled with young people, or do you want a shop with a mix of experiences? There are no right answers, only your answers. By answering these kinds of questions in advance, you're going to make your search much easier and faster.
What Does Your Internal Team Look Like?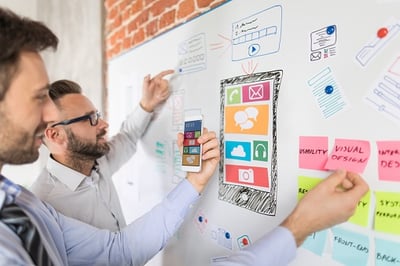 When it comes to agency selection, what your current team looks like has a big impact on what you need to wrap around them. For example, you might not need content writers if you have an in-house copy team. You might not need development expertise if you have a developer on your team. You might need all of that talent if you only have a director of marketing in-house.
This is going to help you prioritize agencies during your search. If you do need content creation, finding an agency with an in-house content team is going to be key. It's also going to be important to ask questions and have discussions about how each agency's content team gets up to speed on new clients. You should look for a process around writer ramp-up and ongoing processes that pair writers with subject matter experts. You might also look for references or reviews that talk about the quality of writing. Whatever you need, make sure the agencies you're considering have what you don't have in-house.
How Much Education Do You Need?
Revenue generation is highly complex, with a ton of moving parts on both the marketing and sales side, plus even more technology and expertise to apply. Knowing what works and what doesn't work so well is valuable. How much education do you want? Do you want an agency to just do it for you, or do you want the agency's team to explain to you what they're doing, why they're doing it and how they're doing it? Does the agency have a track record of working with clients in a collaborative way?
Is the agency willing to provide training services to you or anyone at your company? Does the agency have the skill sets, curriculum and experiences to provide training services? Is training integrated into the engagement? Is that training ongoing, or is it a separate service that you have to purchase and pay extra for?
If this is something that's important to you, make sure you assess each agency's capabilities in this area as part of your search process.
How Much Money Do You Plan To Invest?
This is one of the trickier areas when it comes to agency searches. Almost every agency asks what your budget is, right? A lot of you don't want to share that number. Why? I'm not sure, but I assume it's because you think we're going to give you a set of recommendations to match your budget number. You're correct, but why is that bad? In other words, that's what you want. Why would you want me to give you recommendations for twice what you plan to spend? Do you buy other services like that? No, you don't. Please tell us your budgetary expectations so we can bring our recommendations in line with your spending plans.
Now I do understand when prospects ask us to tell them how much we need to drive a certain level of activity, leads or revenue. But we can't deliver that insight without an understanding of your budget and your revenue goals. If you have misalignment (and that often is the case), we can help you work that out by resetting your revenue goals or your marketing budget requirements.
Either way, it's going to be a faster process if you simply share your budget expectations or limitations with us and let us work around that number.
How Big Of A Priority Is This Initiative?
This is an important part of your process. If this is a top priority for the company, you want to run a fast and efficient process. If this is something you have time to work on and you're not planning on starting for a few months, you can afford to run a slower and more methodical process. Make sure you share this with the agencies you're considering.
They should be able to match their help to your process. For example, if you're in a hurry and you need an agency by the end of next week, we would expedite the entire process (without eliminating steps) to get everything done within your timeline. Being responsive like this is a sign that the agency will be flexible to work with throughout the engagement.
I can't tell you how many times prospects have said to us, "We're still waiting for one of the agencies to get us their proposal." If an agency can't get you the proposal in a timely manner, don't expect them to deliver an engagement that moves at your speed either. Stop waiting and eliminate them immediately.
What Are Your Exact Expectations?
If your agency isn't asking you this, you have the wrong agency, no matter what your answer is to this question. Any agency worth its weight is going to want to know exactly what you expect. Is it leads, revenue, sales opportunities, blog articles or a new website? Regardless, they have to ask, and you have to provide a crystal clear answer. Discuss this internally so everyone on the selection team knows the answer is important. The differences in answers can create a dramatic set of diverse agency candidates.
A Sample Process
Agencies look and sound alike. They say the same things. Their proposals and recommendations all look similar, too. So how do you pick the right agency? The key is in the process you use. Here's a recommended sample process.
Step 1 – As we stated above, know what you're looking for. This is going to narrow down your options and help you get started productively. Want a HubSpot agency? Looking for demand generation? Need help with revenue? Want a vendor? What about a strategic partner? Need help with content? Whatever you need, make sure you know before you start looking around.
Step 2 – Visit their websites. The site experience is especially important. This is where you start to see if they practice what they preach. Is the site easy to navigate? Is it filled with downloadable content? Does it offer success stories and validation points? Does the site quickly tell you the agency's story? Does it highlight what makes them different? Does it talk to you? Be careful of agencies that look like they do everything.
Step 3 – While you're on the site, download their content and watch the process that follows. Does the email nurturing try to sell to you, or does it advise you? You want an agency that guides, advises and educates, not one that is trying to sell to you. Does the content help? Is it well written? Is it well designed? These are good indicators of the agency's ability to deliver.
Step 4- Look around for reviews. Caution: Just like the best restaurants, even the best agencies can have a handful of bad reviews. If you like the agency, just put the bad reviews aside and ask about them during your review process. The agency should be able to give you more details.
Step 5 – Reach out. Ask for that first call or meeting. How did it go? Gauge how much of the call was about you and how much was about them. It should be mostly about you. The agency should be asking you a lot of questions and talking about themselves only in the context of your questions.
Step 6 – Ask them about their process. What's next after this initial call? The agency should have that well specified and be able to articulate it to you. You're looking for a sales process that includes a deep dive into your business. If agencies are talking about proposals after your first call, that might be a red flag. They don't know enough about you yet to offer recommendations or pricing.
Step 7 – You want and need them to get to know you so they can recommend the right set of program options. At this point, they should be asking you detailed marketing and sales performance questions. How many people come to your website? How many convert? How many of those turn into sales opportunities? If agencies are not asking you quantitative questions about past marketing and sales performance, that might be a red flag.
Step 8 – Ask them to help translate the data they collected into a set of recommendations for your business. They should be building a quantitative funnel model with revenue projections that you're going to be working on together to attain. Make sure you set and agree on the goals of the engagement.
Step 9 – Get the details around the recommendations, the rollout plan, the investment level and any additional details on how you're going to be working together. In essence, the agency should be showing how you'll be collaborating and working together.
By the end of this process, you should have everything you need to make a decision on which agency to hire. This should match the requirements you created before you even visited your first website. It's possible that your requirements changed over time as you became smarter about agencies and what you wanted, but if those requirements changed, you still have them to match against what your finalists provided to you.
After an extensive "getting to know you" process like this, it should be obvious which agency you want to work with, and you should be able to make a quick decision, get started and begin doing productive work designed to drive leads, sales opportunities and revenue.
By setting your requirements up front, you'll make the selection process easier, less burdensome and even a bit enjoyable. After all, a good agency should be teaching you and engaging you along the way— and you should want to work with them.
Square 2 Marketing – Revenue Is Earned Through Experience, Methodology And Insights!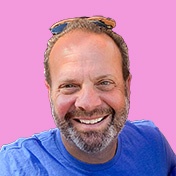 Mike Lieberman, CEO and Chief Revenue Scientist
Mike is the CEO and Chief Revenue Scientist at Square 2. He is passionate about helping people turn their ordinary businesses into businesses people talk about. For more than 25 years, Mike has been working hand-in-hand with CEOs and marketing and sales executives to help them create strategic revenue growth plans, compelling marketing strategies and remarkable sales processes that shorten the sales cycle and increase close rates.