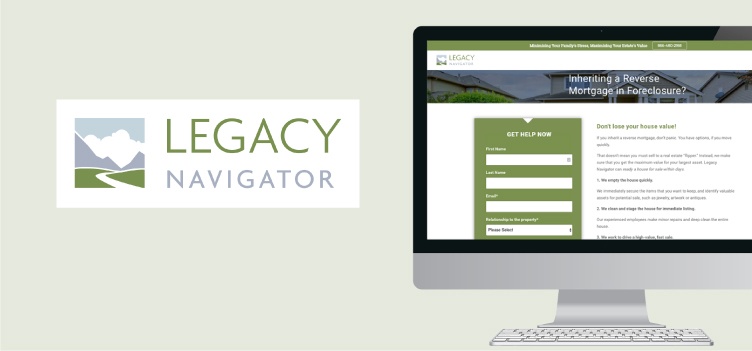 See How We Helped Align Sales And Marketing
Editor's note: Today's blog post is written for submission to the 2018 HubSpot Impact Awards.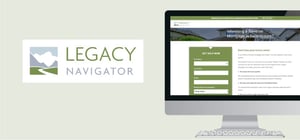 Creating an efficient lead-management process with sales and marketing alignment is key to moving leads through their buyer's journeys and producing customers at the bottom of the funnel. It's often the difference between missing and meeting (or exceeding) your revenue goals.
Lead management is a challenge for many companies, including Legacy Navigator, a growing business headquartered in Richmond, Virginia. Legacy Navigator helps families with downsizing, estate cleanouts and estate liquidations. Its team is passionate about helping people navigate through difficult life situations with compassion and empathy.
When we started working with Legacy Navigator last year, it had a heavy influx of leads at the top of the funnel but didn't have best practices in place for qualifying those leads, moving them through the funnel and communicating next steps with sales. As a result, all leads were treated as marketing-qualified leads (MQLs) and sent to sales, regardless of whether they were truly a good fit.
Getting Buy-In From Both Sales And Marketing
We began by meeting with the Legacy Navigator team to develop a lead-scoring model to help organize prospects in the pipeline and improve sales productivity. Our goal was to develop a model that would segment leads based on specific demographic, qualification and behavioral criteria, such as location, estate size and urgency.
To facilitate the process, we organized a lead-scoring workshop with both the sales and marketing teams, so everyone could collaborate and gain buy-in for creating the ideal scoring model. Aligning sales and marketing is critical, because today's buyer behavior dictates that both teams work together to hit revenue goals.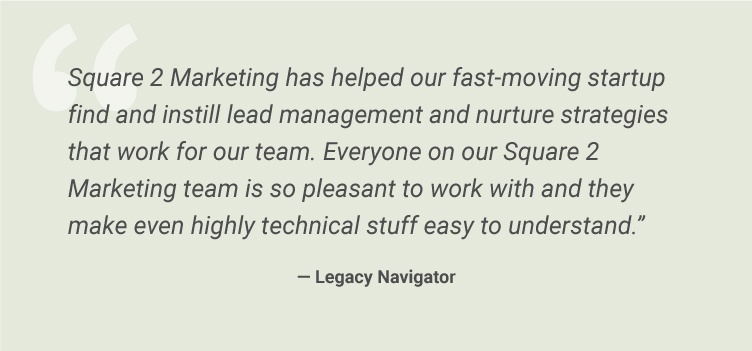 After the productive three-hour workshop, we organized all of the data to craft a model and determine how leads would accumulate points. Through scenario builds and simulations, we made all necessary database structure changes in HubSpot CRM, so that the Legacy Navigator team has easy access to the information.
Our work in HubSpot CRM included:
Creating all lists, workflows and alerts necessary to ensure the model works properly

Adding all new fields or editing/merging existing fields, and mapping data to ensure the database is clean

Building progressive profiling forms and working with Legacy Navigator to implement forms on landing pages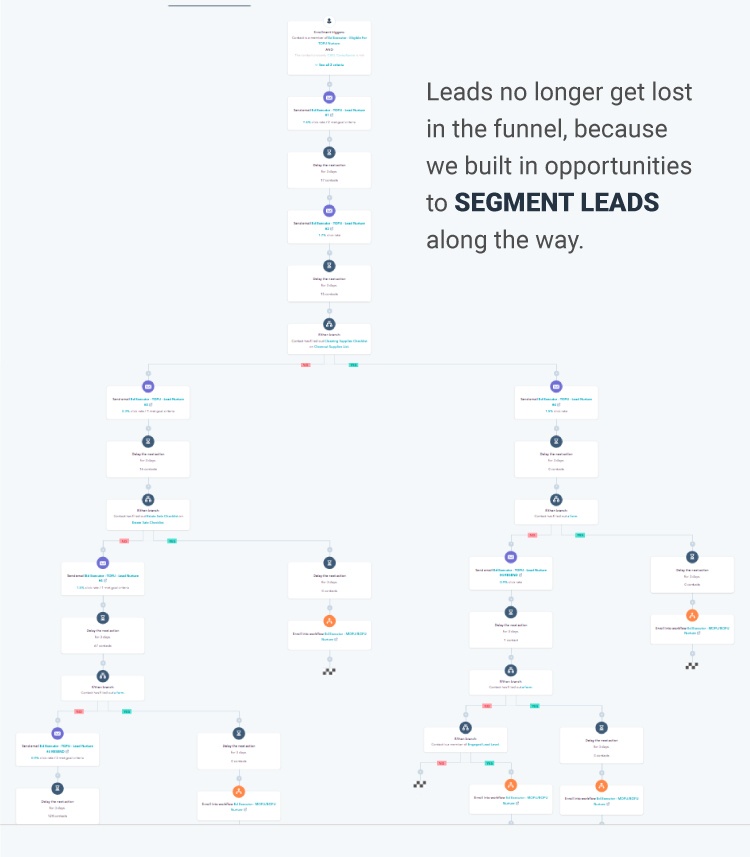 Building A Lead-Management Schematic
One of our key objectives was to implement a lead-management process that had accountability built in. Accordingly, we built a lead-management schematic that outlines a process for sales to follow after the handoff from marketing.
We also implemented service-level agreements to add accountability across teams, helping Legacy Navigator determine lead statuses and ensure follow-up with all MQLs within 24 hours.
Among our biggest wins was including an "immediate lead" checkbox to progressive profiling forms. Using this checkbox accelerates MQLs and enables sales to quickly contact prospects ready to speak with someone at Legacy Navigator. This has added about one extra MQL a day to the pipeline.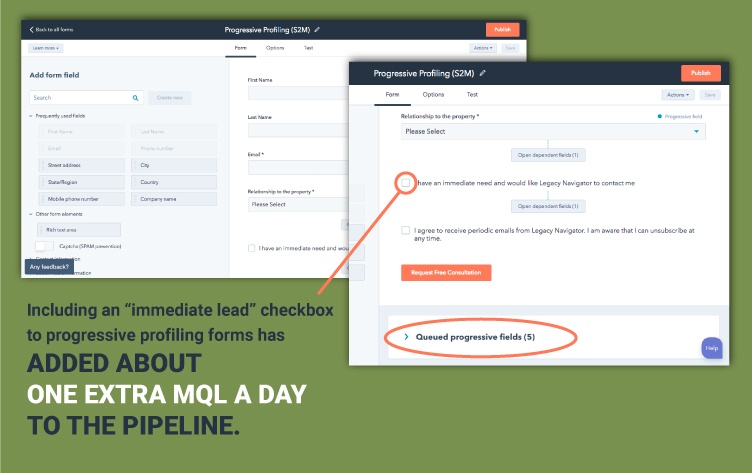 Looking at the big picture, our sales enablement work has helped Legacy Navigator follow a process that moves leads from marketing-qualified to closed sale. Leads no longer get lost in the funnel, because we built in opportunities to segment leads along the way.
With a stronger lead-management process in place, and better alignment between sales and marketing, the team at Legacy Navigator is in a great position to generate more revenue and continue growing the business.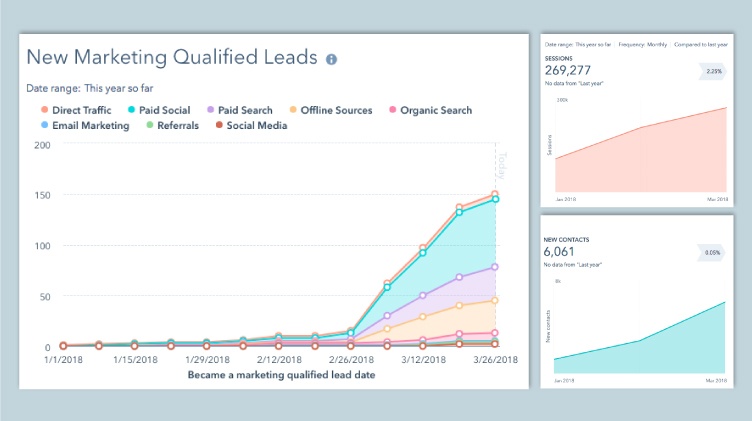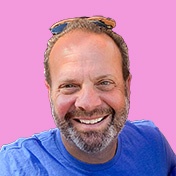 Mike Lieberman, CEO and Chief Revenue Scientist
Mike is the CEO and Chief Revenue Scientist at Square 2. He is passionate about helping people turn their ordinary businesses into businesses people talk about. For more than 25 years, Mike has been working hand-in-hand with CEOs and marketing and sales executives to help them create strategic revenue growth plans, compelling marketing strategies and remarkable sales processes that shorten the sales cycle and increase close rates.