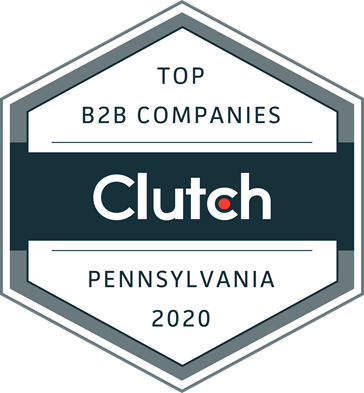 Client Advocacy Is Going To Be Key To Driving Revenue In 2021
Advocacy is defined as public support for or recommendation of a particular cause or policy. In our case, it's people happily telling the story of how the Square 2 team helped them grow their companies.
That's why the Clutch awards are so important to us. Clutch is one of the only services to actively talk with our clients to get an actual account of what we did, how we did it and how we helped them grow.
We're thrilled to win the Clutch Award for Top B2B Digital Strategy Agencies again in 2020.
Clutch is a B2B market research firm that connects service providers and buyers through data and verified research. Central to this process is client reviews.
In their unique process, analysts have spoken directly with many of our clients and learned more about the services we provided. With an overall 4.9 rating, we've seen strong results from Clutch's extensive research process.
We are thrilled to be ranked as a 2020 Clutch leader among digital strategy agencies. Our team is also excited to be found on The Manifest, Clutch's sister site, among the top design agencies.
Our clients' participation made this award possible, and we want to thank them for their time and honest feedback.
Here is an excerpt from a recent review:
"The level of hands-on support and accessibility from their team is excellent." – Director of Channel Marketing, G&H Orthodontics
"We love that Clutch is based on what real clients have to say about our agency, our team and the services we provide clients. We work hard to get our clients to be raving fans and to 'LOVE THEIR AGENCY,' and Clutch shows we're living our core values." – Mike Lieberman, CEO and Chief Revenue Scientist, Square 2
Advocacy is critical to revenue generation today. Advocacy programs (or as we like to say, advocacy marketing) is going to be red hot in 2021.
Companies are going to need to start paying closer attention to how happy their clients are and activating their client base to participate in sales and marketing tactics.
Here are a few ways advocacy marketing drives your revenue generation machine to spin faster.
Reviews – Just like the Clutch program discussed here, people are leaving online reviews about your business all over the internet. You can ignore this fact and hope for the best, but as we like to say, hope is not a strategy.
This means you need to get proactive and manage your happy clients toward writing positive online reviews in a few selected areas. Square 2 is laser-focused on the HubSpot Partner Directory, where we have 177 positive reviews (that's top 10 in a directory with over 4,000 agencies), Clutch and G2.
We also have a few reviews on Google, Facebook and LinkedIn, but the above active agency directories are where we put our energy. We would not have won this Clutch award or have scored a 4.9 out of 5.0 on Clutch without our own advocacy program.
References – Almost every business needs references to drive new client revenue. But there are so many different ways to handle when a prospect requests a reference. You can run around and try to get a few people to talk, or you can proactively cultivate a group of advocacy clients who stand ready to help when you need them.
Another option, and one we are a big fan of, is creating reference reels. These are videos that include a handful of relevant clients who are happy to go on video and share their experiences. You might have a different video by vertical, by solution or by role.
Before prospects even ask for a couple of references, send them the reference reel. Let them know that these are the same people you would be connecting them with anyway, and ask if the reel would check the box for them. This eliminates roughly 50% of the reference work and shortens the sales cycle by about 14 days on average.
Referrals – Every business appreciates referrals, and a lot of businesses rely on referrals. But do you have an active referral program? Are you asking for referrals?
Do you know the best time to ask for a referral is not when you finish your work but right before you start your work? The client just signed, they feel good about their decisions and they're looking for validation from other people like them. They are happy to refer you to other similar people, if you just ask.
Better yet, create a referral program where it is easy to give you referrals. You remind your customers regularly and reward them when they pass along a referral. Even a small token of your appreciation is enough to keep you in the front of their mind.
Case Studies And Testimonials – Prospects want to hear about successes, especially when they are with companies like theirs. You need case studies and success stories, but getting clients to participate isn't always easy.
First, bake this into your client services process.
To illustrate, after we finish one of our Accelerated Engagements (six months of work in 30 days), we create a visual representation of everything we accomplished over the 30 days and share it with our client as a way to celebrate our high-intensity engagement.
The client loves seeing everything we did and everything they received from us, but we also get to share that with prospects as an example of what the Accelerated Engagement is capable of producing. Here's an actual example.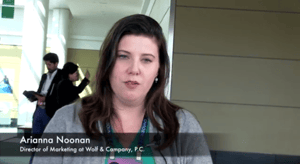 Videos – One of the hottest marketing tactics right now is video. Almost all of your content needs to have a video component to it.
You need to consider video for your website, in your email campaigns, on your blog, on landing pages, in the sales process and even in customer service.
Your prospects and even your current customers don't really want to hear from you, they want to hear from other people like them. Video gives you the opportunity to engage your customers and help them tell your story in a highly scalable, repeatable and measurable way.
Joint Events – Finally, events are a great way to talk to a large number of people at once. But as I mentioned, your prospects don't really want to hear from you, because they're expecting a sales pitch. But if your client shows up or is willing to tell their story, now you have a whole new ball game.
Webinars, office hours sessions, podcasts, ask-me-anything sessions or other live, interactive events like these that feature your clients and their journey toward success are going to be very popular and do wonders for accelerating your revenue cycle.
All of these advocacy tactics are going to drive leads and create new sales opportunities, but perhaps the best benefits are going to be shortened sales cycles and increased close rates. In addition, your prospects will feel safer and more emotionally connected to your company earlier in their buyer journeys.
Square 2 — Building The Agency You'll LOVE!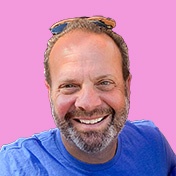 Mike Lieberman, CEO and Chief Revenue Scientist
Mike is the CEO and Chief Revenue Scientist at Square 2. He is passionate about helping people turn their ordinary businesses into businesses people talk about. For more than 25 years, Mike has been working hand-in-hand with CEOs and marketing and sales executives to help them create strategic revenue growth plans, compelling marketing strategies and remarkable sales processes that shorten the sales cycle and increase close rates.