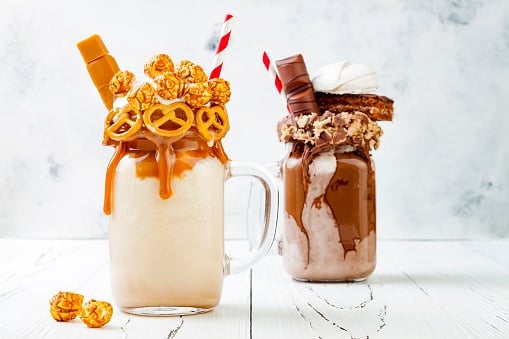 Help People Get The Answers They Want While Improving SEO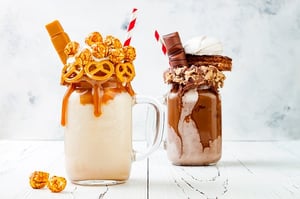 With some things, I'm a purist. I like my coffee black and my chowder from New England. But there are times when something really good can be made even better through simple addition.
Dark chocolate is a pleasure. Dark chocolate with sea salt is divine. And I'm sure we all agree that bacon and/or cheese can improve almost everything.
As a writer and reader, I love content. I spend my days crafting copy I hope people will enjoy, and spend my nights reading about the things I want to know more about.
So what's better than content? Content laced with even more content.
Create Content For People And The Bots Will Take Notice
Companies create content for a lot of reasons. Some see it as an SEO play. Others want to be viewed as thought leaders. Many are simply following trend and doing it because it's what they think they're supposed to be doing.
But the ultimate goal of content creation should be to produce useful information that answers your audience's questions. It's not only what people want, it's what search engines want as well. When you create quality content, it has a powerful circular effect in which success breeds even greater success. Here's an example:
You write an in-depth blog post that starts on page 6 of Google.
You get some visits. Those people like the content and spend time engaging with it.
They share the link, driving more traffic to the post.
Google takes notice that users like your blog and moves it up to page 4.
Your blog now appears in more search results, driving more traffic to it.
The new visitors also find the content useful, engage with it and share it.
Google takes notice of the increased traffic, shares and time on page, and moves you up to page 3.
And it goes on and on.
Hopefully, you get the point: Google wants you to create content your customers love. That's nothing new. In fact, that's what Google has always said. Most of us just ignored that advice in favor of gaming the system through shortcuts like keyword stuffing and bought backlinks.
But Google has grown up, and it's time for content creators to do likewise. With continued advances to its core algorithm and AI program, RankBrain, Google has improved its ability to measure how we interact with content – and reward the content people seem to favor with higher rankings.
Linking Content Within Content
As a writer and content consumer, these changes make me incredibly happy. I don't want to live in a world that values thin 200-word keyword-stuffed blog posts over high-quality content that delivers the answers I'm looking for, and then some.
That's the dark chocolate, and it's all good. But could it be even better? Hell yeah. So let's talk sea salt.
Some content, such as pillar pages, strive to answer every conceivable question about a topic. However, most content is just one small piece of the puzzle. For instance, although your blog "7 Tips For Buying A Grill" is a good starting point and introduces the concept of cast iron vs. stainless steel grates, it doesn't really explore the topic in depth.
Rather than allow your visitors to look elsewhere for the information, you could write another great blog that answers those questions and link to it. Not only would that keep them on site, it would probably increase their dwell time, which is a good experience for your visitors and healthy for your SEO.
But linking content in content, especially blogs, is nothing new. You already knew this, right? Possibly. It's always surprising how few people understand why linking to related content is good practice. Your visitors want to learn more, so make it easy for them and, in the process, improve your organic ranking.
One of the things we do at Square 2 Marketing that's a little different is to take the concept of internal linking usually done in blogs and apply it to long-form content. But rather than do it with a simple text anchor, we'll add a graphical element.
I recently created an InfoGuide on digital forensics that linked to three case studies via designed CTAs. Including a graphical element was meant to induce clicks, but the goal of linking to the case studies was to answer natural questions readers had about how digital forensics is applied to actual court cases. The visual element combined with quality information should help drive valuable traffic to the client's website.
Embedding Content Within Content
What if you took that concept to another level and, rather than simply linking out to other content, you placed it on page?
Imagine that same blog about buying a grill with an embedded video, maybe one you had created about popular features. Or perhaps as an infographic about the different types of steel grills and the benefits of each. Could that bring in more visitors or keep them on page longer?
Not everyone reads, and most people don't read everything. By offering other mediums, you're providing value to a larger audience. For those who simply skim blogs, there's also a video to help answer questions. For those who read every last word, there's now even more related information on the page; no need to navigate further.
In both instances, people get the answers they're looking for, improving the chances they share the link, and you get the SEO benefits of increased time on page.
Maximize The Content You Create
Ideally, integrating content within content shouldn't be a huge project that involves creating all new assets. A comprehensive content strategy should include different media to account for the various ways people like to consume content – from blog posts and whitepapers to infographics, videos and podcasts.
If you already have a fairly diverse library, it's just a matter of going over your existing content and pairing complementary pieces that will add value to visitors. If your content is one dimensional and consists primarily of blog posts, think about ways to repurpose the best ones into other formats.
As you plan new content in the future, consider ways to maximize your output and convert larger pieces into multiple assets. I often develop long-form content with an eye toward including shorter bite-sized supporting pieces of content that can also be used as standalone assets.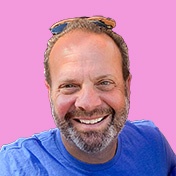 Mike Lieberman, CEO and Chief Revenue Scientist
Mike is the CEO and Chief Revenue Scientist at Square 2. He is passionate about helping people turn their ordinary businesses into businesses people talk about. For more than 25 years, Mike has been working hand-in-hand with CEOs and marketing and sales executives to help them create strategic revenue growth plans, compelling marketing strategies and remarkable sales processes that shorten the sales cycle and increase close rates.