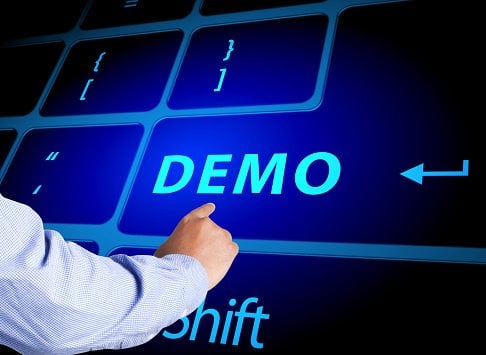 05/21/2020 |
Mike Lieberman, CEO and Chief Revenue Scientist
10 Ways To Improve Your Software Demo And Increase Close Rates By 50%
For Software Companies, Demos Are Everything — But Most Of The Demos I've Seen Are Pretty Bad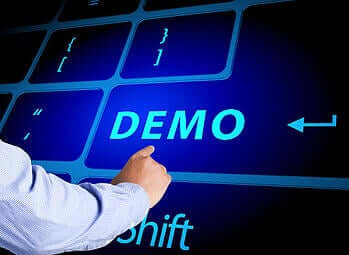 We work with a lot of software companies and we hear the same story from all of them: "Get us more demos and we'll close them."
Our response? "Great, what's your close rate on demos?" Just last week a prospect was proud to respond that they had a 10% close rate on demos.
Without making the prospect feel bad, we alluded to the fact that while 10% sounded good, our experience is that most software companies should be closer to a 50% close rate after a demo.
This of course led to an entire conversation about their demo, their reps and their sales process — you get the idea. All great topics of conversation, and frankly, the right conversation to be having when your software company has a 10% close rate post-demo.
But that got me thinking: Why are all of these software companies running such poor demo playbooks?
I can't remember a demo I've been on that was solid. I can't remember a demo (and I look at five or six new tools a week between our agency and prospect software) that made me say, "Wow, let's sign up for that right now."
Isn't that the point of the demo — to show your stuff, to get your prospects excited and to get them to provide their credit card?
That got me interested in helping craft a better demo experience that pushes up your close rate.
NOTE: I'm not just a CEO of a digital agency. I spent over 10 years working for software companies, and demos were a big part of our playbook too. But our approach was different. Sales worked closely with marketing to highly qualify people pre-demo, structure the demo differently and design a unique follow-up post demo. The software firm had a 75% conversion rate from demo to agreement submitted. Some of what we did is included below. But because that was almost 20 years ago, a lot has changed. Enjoy!
Here's what you should be doing on your demos if you want to convert more demos into new paying customers.
1. Understand That Everyone On The Demo Has To Feel Safe
This is a common theme with us when we work with clients. The goal of every sales process, every sales interaction and every sales email or live conversation is to do what? Make your prospect feel safe!
No one buys anything if they don't feel safe. People make purchase decisions emotionally, and feeling safe is part of it.
The demo generally does a horrible job of making people feel safe. In fact, most of the time it does the exact opposite, which is why it's generally a bad idea to do demos at all. But if you're a software company, there is a federal law that requires you to do demos. (Just kidding, right?)
Let's dig into this more deeply.
Here's an illustration of an actual demo that happened to me last week and how I was feeling along the way:
After visiting the company's website and doing some online research on my own, I was intrigued with the product. I was feeling positive and optimistic that this might help us. I came back to the website and scheduled the demo. After a little back and forth with the rep, the demo was scheduled. This wasn't elegant, but it didn't bother me too much. My feelings weren't any different — yet.
I logged in to the Zoom meeting and off we went. For the next hour, the sales rep showed me the software, hopping around and highlighting different aspects of the tool. He made some good points and asked me questions from time to time. After we were done, he asked about next steps, and I said I'd get back to him.
How did I feel? Not great. The demo was confusing. It made the software look complicated. I saw some of what I needed, but not enough, and the way we jumped around made it look like it would take a while to learn the software. After the demo I felt anything but safe. Mission NOT accomplished. I'm not buying.
This exact scenario is playing out at software companies all over the world. The fact that a prospect wants or agrees to a demo is hardly a qualifying event these days, and it's almost never a signal that they're ready to buy. This misunderstanding is the fault of sales and marketing leadership, or the fault of the CEO.
But you can fix it and fix it quickly. Consider these upgrades.
2. Pre-Qualify Every Demo In A Discovery Call
Ever hear a software sales rep tell a prospect no to a demo request? Of course not. Wouldn't it be refreshing to hear that?
First, let's get to know each other first before we start talking software. A quick 30-minute discovery call would give me a chance to better understand your company, your challenges, your requirements, your expectations and your budget when it comes to software like this. Then I can customize the demo to show you exactly what you need in the software to help your business.
Anyone who doesn't want to spend the time talking, doesn't want you to customize the demo or doesn't want you to help them is an unqualified prospect.
You can do some of your basic prospect qualification before you (or you and a software sales engineer) waste your time demoing. Is their pain acute? How acute? Do they have the budget? Do they have the authority to purchase, or do you need to invite the person who does have purchase authority? How good of a fit is what your software does with what they need?
We recommend using pain, power and fit for qualification, but BANT (budget, authority, needs and timeline) works too. The tip here is to do some pre-qualification before you hit the demo scheduler.
While your demo numbers might go down, you'll be spending time with more qualified prospects and your post-demos conversion rate will go up. But we're not done yet, not by a long shot.
3. Get Questions Up Front
What's the number one way to help people feel safe? Ask them questions. Get them talking about themselves. People love talking about themselves, their businesses, their roles, their responsibilities and their challenges.
When you go to a party and you want to meet someone, do you start talking about yourself for 15 minutes? Or do you ask them questions to get to know them better, show an interest in them and tailor your conversation around what they like? Yes, the latter. You're going to do that here too.
Before the demo, ask the prospect to share some of the questions they might have or some questions other people in the organization might have about the software. Get them in advance, so you can be sure to answer them during the demo. You could volunteer a few starter questions. For example:
A lot of the people I work with typically ask this or that when we show the software. Do these resonate with you, and what other questions should I be prepared to answer for you?
It certainly shows you're preparing, that you have a legitimate interest in them and that you're planning on tailoring the demo session to their needs. Hey, I'm starting to feel better about this, and a little safer for sure.
4. Ask Your Prospect To Prioritize Use Cases Up Front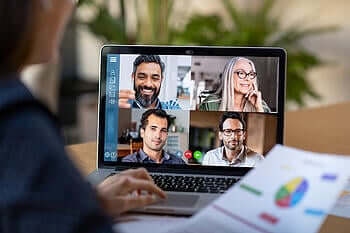 Now we're going to get a little fancier. Wouldn't it be great to know exactly how each of your prospects wants to use the software before you start showing them how to use it?
If you think you know this already, you're in for a rude awakening. If you think everyone uses your software to do the same thing or in the same way, again you're off base.
What you should consider doing is asking them in advance. Ask them specifically to tell you what exactly they want your software to help them do better. We call that use cases.
Simply put, a use case is a description of all the ways an end user wants to "use" a system. These "uses" are like requests of the system, and use cases describe what that system does in response to such requests.
You should be able to ask your prospect to share with you the top three to five use cases for your software. Let me give you a couple of examples.
We use Accelo for project management at the agency. One of the use cases for Accelo is to help us better manage a client's engagement, which is made up of a set of projects across our entire team during the month.
The use case might sound something like this: Help me see how your software will help my project manager be more efficient in managing our clients' projects across our entire team over the course of the month.
Here's another one. We use HubSpot as the marketing automation platform for many of our clients. One of the features is easy access to the website, so minor changes can be made quickly and easily without knowing HTML.
The use case might sound something like this: I want to be able to quickly make changes to the website without needing to know HTML code and without needing an agency or a programmer.
Having an inventory of use cases and asking the prospect to tell you what exactly they want to accomplish, from a business perspective, allows you to narrow the focus of your demo on just the most important and pressing challenges.
This might seem like a daunting task, but in realty it's likely that most of your prospects all have similar use cases. This means by identifying the top 10 most common use cases for your software, you'd have covered 90% of what your prospects are most interested in.
As you go, make sure your reps are identifying new use cases.
This will help you fill out your inventory of use cases with actual prospect use cases and also help you identify new features your software might be missing or need upgraded.
5. Create A Set Of Use Case Demo Vignettes
Now that you have the use cases documented, you should prep vignettes for each of them.
Vignettes are short, self-contained and planned-out demos of specific feature sets that satisfy each use case.
These can be prerecorded or planned out for live demos. Either way, they should be deployed like this:
You mentioned you needed to be able to make changes to your website without needing an outside company or people with HTML programming skills. Let me show you how you would do that in HubSpot.
Click, click, click and in 30 seconds you've demonstrated how easy it is to make small changes to websites.
After each vignette, ask the prospect if they have any questions, if the illustration was clear, if they feel like they'll be able to use the software in the way they need to and if it solved their challenge.
Since the prospect has prioritized their use cases for you in advance, and you're prepared with one of these demo vignettes for each use case, by the time you're finished you should have checked off all of their big issues and challenges.
The software should look easy to use. You've addressed their questions, and they should feel very safe to proceed with the purchase.
6. Script Out Each Use Case
Since the use cases are going to be common and repetitive, it's easy to script out or create talking points for each mini-demo scenario.
I'm not a fan of scripts for the sake of having scripts. I think scripts are helpful to ensure people cover all of the relevant points and tell stories in consistent ways, but I don't advocate reading or memorizing scripts. This is why talking points are just as effective. Regardless, make sure everyone knows what to say and how to say it, so the story is contextual in each use case demo.
People remember stories, but they don't remember features and benefits. For that reason, you'll need stories for each demo vignette. Stories come with a beginning, a middle and an end.
Set up the story like this:
You mentioned that you had issues making small changes to your website. Is that still a challenge? Great, let me show you how easy it is to make changes to your website using HubSpot's CMS tool. Click, click and click.
Do you think you guys could do that? Yes, great, I think so too. Many of my clients have been able to take a more proactive approach to their websites after moving it to HubSpot. They've reduced spend with their agencies, used nontechnical resources to keep their sites current and even made changes that have improved SEO rankings and conversion rates.
Easy! Now everyone feels safe.
7. Practice, Practice, Practice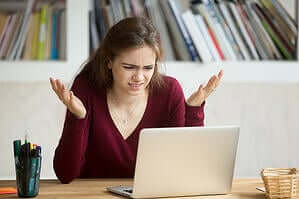 If you're doing a series of mini-demos based on use cases and working hard to tell disruptive, compelling and emotional stories with each one, it's going to take practice.
Even if you decide to show screen capture recordings of the actual software demo, the orchestration of the story and the screen shots is going to take practice.
To make this easy, create the assets first. This includes the story scripts or talking points, the list of screens or pre-recorded screen captures and the inventory of use cases.
Then identify the person best equipped to deliver this type of experience (this could be you, a founder, a top-performing rep or your top product person) and have them record their delivery. This is going to become an additional asset to be included with the assets we previously mentioned.
Now take all of the training assets, share them with your reps and have them start practicing. Each needs to submit a final recording for review and approval before they can do any more demos. Each and every rep needs to be certified on each and every use case using this methodology.
Give them a time period by which all of the certifications need to be secured. Two weeks is probably fair, depending on the number of use cases.
Now set up regular practice sessions with each so you can give them coaching and guidance along the way. Then check in on their progress and make sure the program is working as designed.
Before you know it, your entire sales team will be trained and certified in delivering demos this way.
8. Help Them Understand The Business Value
One area we mentioned in passing that might be worth pointing out is reinforcing business value in the demo process. This gets overlooked almost all of the time because the focus is on the features in a demo, not the business value.
But you can weave the business value conversation in every one of these demo vignettes if you're planning properly.
Let's go back to the illustration on the HubSpot CMS. This is the line we included to help reinforce business value during that demo:
They've (clients) reduced spend with their agencies, they've been able to use nontechnical resources to keep their sites current and they've even made changes that have improved SEO rankings and conversion rates.
In this line we reminded them that they will save money and improve the experience and performance of their website, which will likely increase the number of leads the site generates.
All demos need to have these business value and business outcome elements included in the talking points or scripts, and they need to be emphasized by the reps during the demo.
The scripts should go so far as to get the client to confirm and agree to the business value:
Do you think your company would see these types of improvements? Yes! Great, let's keep moving.
If the answer is no, it's worth pausing and talking about it more:
Why not? What did we miss? Is there something going on at your company that we didn't talk about yet?
9. Design The Follow-Up In Advance
Demos are a great way to show prospects exactly how the software will help them, but in almost every situation demos share a lot of information in a short amount of time. That means it's likely that your prospect won't remember everything discussed during the call.
It's also likely that your reps might have several demos each day, and in between demos they have a number of other sales-related responsibilities and activities. That's why we recommend setting up as much automated follow-up as possible.
Two potential scenarios will result from a demo:
They are ready to sign and ask for your proposal, payment link or agreement (this should happen 80% of the time)
They ask for time to think about it, talk about it internally or provide some other reason to delay moving forward
In scenario one, it's clear that you've done a successful demo and they are purchasing. The next steps are easy. In scenario two, they might need more follow-up, and this is where we like to automate as much as possible.
First, if they have follow-up questions or need more information, make sure to get them answers the same day as your demo. If you wait too long, they will forget the context.
Next, try to set a follow-up timeline. This is standard sales 101.
When can we talk again? How long do you need to huddle internally? Can we schedule a follow-up call for next Tuesday? Let's get our calendars out now and schedule it.
But in between the calls, you don't want them to forget anything you discussed.
Create a series of nurture emails from you in simple Outlook or Gmail format (nothing highly designed) to keep reinforcing the value and help them feel safe.
A great example for a nurture email is one with two or three short videos (30 seconds or less) from other company leaders in your prospect's industry talking about how great the software is and how they realized the business value.
You might include a blog article from your blog on insightful criteria for picking a software partner.
You might send them an email with links to offsite review websites with many positive reviews for your software. You have that, right?
Spread the emails out accordingly, maybe with a day in between. Not long enough for them to forget, but not short enough to feel like you're pushing too hard.
Since the emails are automated, they're prewritten and templated. This makes it easy for the reps to either schedule them in advance or go into the CRM and send them based on a task reminder.
You could consider automating them, but that makes it tricky when clients say, "Give me a week" or "Give me three weeks." It's almost always better to set them up based on the feedback and agreed-on next steps from the demo meeting.
Using predesigned emails for follow-up also allows you to get data on the performance of these emails. Are they getting opened, getting clicked on and getting shared? It might take a few iterations before you have a set of follow-up emails that work effectively to help shorten the sales cycle and increase close rates.
10. Make Sure Everyone Does It Exactly The Same Way
Finally, this approach should not be optional.
Predictable, scalable and repeatable sales results come only from having a defined process that is documented and followed religiously by everyone all of the time. There are no exceptions.
The only way to drive revenue month over month is to create the process, train on the process, support the process with tools and measure the performance of the process.
Everyone does it this way, or they don't do it at all. Regardless of tenure, past performance, role or pay grade, everyone does demos like this.
Now I'm not saying this won't require changes or adjustments along the way. It's very likely that what you roll out to start won't be what you end up with in a few months. But I promise that what you end up with will work for everyone and will work to drive the results you need to grow your company.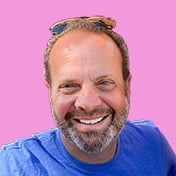 CEO and Chief Revenue Scientist
Mike Lieberman, CEO and Chief Revenue Scientist
Mike is the CEO and Chief Revenue Scientist at Square 2. He is passionate about helping people turn their ordinary businesses into businesses people talk about. For more than 25 years, Mike has been working hand-in-hand with CEOs and marketing and sales executives to help them create strategic revenue growth plans, compelling marketing strategies and remarkable sales processes that shorten the sales cycle and increase close rates.
Eliminate Hit-or-Miss Marketing Moves
Get advice, tips, tools and guidance to generate more leads for your company in this weekly email newsletter.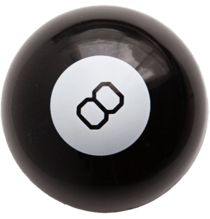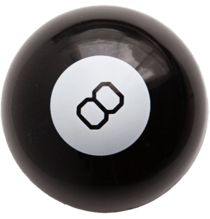 Eliminate Hit-or-Miss Marketing Moves
Get advice, tips, tools and guidance to generate more leads for your company in this weekly email newsletter.
Get With the Program
Whether you want to stay in touch, go deeper into RGS or start a conversation, here are three easy ways to take the next step.