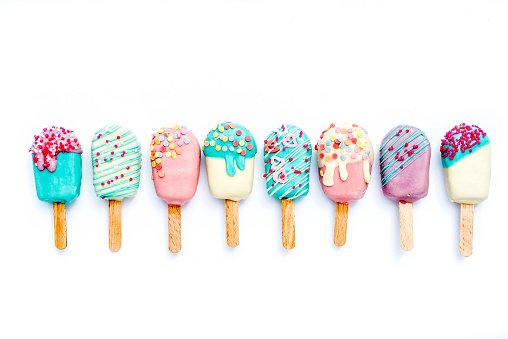 You Can't Build A Revenue Machine Without The Right Parts
With so much to do, so little time and limited resources, companies all over the world are facing pressure to run marketing and sales smarter. This means using technology to automate, inform and optimize your results while limiting your investment in wasted and unproductive efforts.
Every company needs a tech stack to run marketing, sales and even customer service in a more efficient, data-driven and results-oriented way.
This isn't new news to many of you, but what you should have in your tech stack might be different than you thought. A lot changed in 2020, and if you're using the same tools you were using last year, you're missing a lot.
Here's what your tech stack should look like in 2021 if generating leads for your B2B company is at the top of your to-do list.
Platform
There is a movement going on. It's the move from customer relationship management (CRM) software, marketing automation software and point solutions in marketing and sales to customer data platforms.
What's a customer data platform (CDP)? As HubSpot explains, it's "software that aggregates and organizes customer data across a variety of touch points and is used by other software, systems and marketing efforts. CDPs collect and structure real-time data into individual, centralized customer profiles." You can learn more about CDPs here.
An example of a CDP that you might be familiar with is HubSpot. When you use the marketing, sales and service hubs, you get the entire customer experience in a single database. This unlocks an amazing amount of opportunities to optimize your revenue with each customer and optimize their experience with your company.
Website
From a technology perspective, your website is probably not getting enough attention. Running it on WordPress? About half of our clients still have their website on WordPress, but when asked why, their answers are a little shortsighted. "It's free" is an answer we often hear. Yep, it's free, but you get what you pay for. The other answer we hear is, "We don't want to put everything on HubSpot."
This also is shortsighted. Why not? The HubSpot content management system (CMS) provides a lot of value – easy to update the site, integrated performance data on the site, security, hosting; I could go on and on. It's time to get your website into your marketing automation platform.
Optimization
Since this isn't a commercial for HubSpot, a variety of excellent optimization tools should be part of your tech stack.
Your website is an area that should be getting optimization every month. Your content should be getting optimized every month, and your lead nurturing email campaigns should also be seeing regular optimization efforts.
Typically, this work is generated by analytics, insights and recommendations from data via your marketing analytics. Then the work should be easy and enabled by your marketing automation. This goes back to HubSpot, Marketo/Adobe, Pardot or SharpSpring.

If you're going to be doing this much regular optimization, it should be easy to get the data, easy to find the insights and then easy to make the upgrades.
If you want something fancier, consider tools that help with very specific areas of your site. Unbounce, Optimizely and heat-mapping software like Lucky Orange help you get data and improve performance of landing pages, website pages, CTAs, your blog and the visitor experience in general.
All Square 2 clients get Lucky Orange as part of their engagement to help us use live visitor experience data to know what upgrades client sites require. Tools like this should be part of your tech stack.
Email
This basic marketing tactic is still an important element of any campaign effort. But the tools that enable email are very pedestrian. There is no reason to purchase a point solution for email (Constant Contact or Emma are two examples). With email being part of all the platform solutions, that's our recommendation – just keep it simple and keep it integrated.
If you want to do some advanced stuff, then I'd add Seventh Sense, a tool we use for clients with advanced email requirements. This allows us to send emails when specific people open them. So instead of sending all the emails on Tuesday at 10 a.m., we send them individually when people are most likely to open them based on data.
If one of our recipients tends to open and click more at 5 p.m. on Saturday, that's when we send the email. Pretty cool, right?

Video
On the other hand, video as a tactic around content and engagement is exploding. It's the hottest tactic in the playbook right now. First, it works, as most people would rather watch than read. Next, it's trackable, so you can monitor when people stop viewing your content, which helps with optimization. Video has become a big part of the sales and service effort.
For video, consider Vidyard or Wistia. Vidyard is now embedded in HubSpot. Again, the integrated option makes it easier for everyone, and that's how we'd recommend you proceed. Make sure you're doubling down on video by having a YouTube channel and creating video content week over week.
Social
There are four angles Square 2 pursues with clients around social media:
As a publication accelerator in which all content should find its way to all your social platforms

As a tool to develop your audience and extend your reach
As a connector tool to get you in front of your targeted prospects
As a listening tool to see what your prospects, customers and contacts are talking about on social media
A variety of solid social software tools are available today, including Hootsuite, Sprout Social and Loomly, just to name a few. These are all solid point solutions if you want to go down this path. But for a lot of companies, platform tools like HubSpot provide all the use cases we discussed above.
Search
Search engine optimization (SEO) remains challenging, and Google isn't making it any easier. Consider SEMrush, Moz and Ahrefs. The crew at Square 2 recommends SEMrush, and we've used all three over the years.
These tools help you identify the right keywords, keyword phrases and questions you should be working to optimize for in your efforts to get more organic visitors to your site. They also help analyze your website for technical challenges (which do pop up from time to time), and these tools also help you see how you're doing compared to your top competitors.
Depending on your specific requirements and SEO goals, all three make excellent additions to anyone's tech stack.
Paid Ads
Paid advertising is generally part of our demand generation strategy for Square 2 clients. These campaigns get you in front of potential prospects. Google Ads and social paid ad campaigns on Facebook and LinkedIn can all be managed on their native platforms.
There is nothing wrong with these platforms. But if you want to centralize your advertising management efforts, consider ad platforms native in marketing automation tools like HubSpot. Since your time is precious, having a single platform means you can manage all three of these campaign channels from a single tool. We recommend using the platform play here.
Chat And Conversational Marketing
This is one of the tools that is exploding, and for good reason. People don't want to fill out forms. They have questions and want answers immediately.
You can use platform features, like using HubSpot as your chat tool, or you can use advanced tools like Drift to enable chat on your website. There are two clear decision points here to help you decide.
If you have simple requirements and simple chat flows, simple chat assignment rules and simple chat applications, then keep it simple. Turn on the chat feature in HubSpot and add it to your website.
If you have advanced chat requirements, like the way Square 2 uses chat to casual gate our content, you might want a more advanced and costly tool like Drift.
The Ultimate Playbook For B2B Lead Generation is an ungated pillar page of over 5,000 words with a running conversation that changes as people work their way down the page. Check it out with the button below.
Account-Based Marketing
This type of campaign is actually a collection of marketing tactics, making it a more complex effort. Account-based marketing (ABM) includes list segmentation, targeting data, data cleansing, content marketing, social media, email marketing and a collection of sales plays, too.
It's one of the only campaign approaches to align sales and marketing, making it even more complicated to execute. Because of this, a number of ABM software tools try to make planning, managing, analyzing and optimizing ABM campaigns easier.
Demandbase and Terminus have advanced features for people investing heavily in ABM, while HubSpot has built-in features added just this year to support many clients that are doing ABM in a more moderate way.
Sales Process, Sales Execution And Sales Optimization
You should be looking at a number of sales tech products going into 2021. These specifically group into products that help optimize your sales process, products that make sales reps more efficient and products that make the experience for your prospects better when they engage with your sales team.
Want to get the easy ones out of the way? You'll need a CRM. There is no reason any company shouldn't be using a CRM today, no matter your size. Consider this a platform tool for sales. Look at using Salesforce or HubSpot if you're a mid-sized or larger company. If you're a small company, Zoho, SugarCRM and Infusionsoft are all solid options.
Also, there is no reason to be sending paper agreements and waiting for scanned signatures anymore. PandaDoc, DocuSign and HelloSign make getting docs back fast and easy.
If you want a fancier proposal management tool that also has e-signature features, consider Proposify. You can manage proposal templates, which makes customizing proposals easier, and you can get data on who viewed your docs, what sections they looked at and if they shared it with anyone else.
This does provide insight into what parts of your proposal might be holding up the review and signing.
If you're already using a CRM and looking for advanced features, tools like Gong, Conversica, Clari and SalesLoft should be on your radar.
SalesLoft is the conversation intelligence and sales engagement platform that helps users connect, qualify and convert target accounts into customers faster by intuitively scaling conversations effectively.
Gong is a conversation intelligence tool that helps sales teams improve overall sales conversations in the form of phone calls, web conferences and emails. It uses AI to understand how successful sales representatives communicate. Gong also shortens the sales onboarding process with its coaching capabilities.
Clari improves operational efficiency by using automation and AI to streamline pipeline analysis and forecasting data.
Conversica offers sales AI assistants that engage your buyer by initiating contact, empathizing intelligently to interpret replies and responding with a tailored response.
All of these tools should help you run a much more efficient sales effort, including shortening the days it takes to close new customers and improving the close rate on new customers by delivering a more remarkable process along the way.
Marketing Analytics And Sales Analytics
I'm a huge fan of Peter Drucker. He said, "What gets measured gets done." I've seen this play out time and time again. This means you must have marketing and sales analytics in your tech stack.
No longer are these nice-to-haves. Today, they are must-haves. You can no longer make decisions based on opinions, attitudes, perspectives, perception or who has the highest title or loudest voice on the Zoom call.
Instead, data has to inform all your decisions.
Many of the tools we outlined here for your 2021 tech stack come with the ability to provide data, analysis, dashboards and reports. No worries there.
But you have to use it, know how to use it and know how to get insights out of that data. What is the data telling you? That should be the most important question.
When you meet to review metrics, don't focus on the metrics themselves but rather what the data is telling you and then what you're going to do about it. What are the actions you need to take to improve the data so that the next time you review it the numbers have improved?
This data and the ability to visualize the data is usually built in across the platform tools like HubSpot and Salesforce. But other tools allow you to pull data from disparate systems and put that data together in one single dashboard or a few dashboards to make uncovering the insights just a little bit easier.
Consider Databox as a very affordable data visualization tool that we use for clients, and you can use it, too.
For agencies, tech stacks can be complicated. We need to have expertise and operational knowledge of all these tools, and we have to know how to integrate them so they work together. But for most of you, you're looking at a small set of tools in a single tech stack.
Once you get it set up and start using it, they become part of your standard operating procedure. I think it would be rare to swap tools in and out over the course of a year. More likely is that you find a new tool and add it to your tech stack. Again, that is manageable and not something you'd be doing every week or even every month.
But what you do need is expertise around these tools and especially expertise to help you set them up, integrate them with each other, optimize their performance and make sure they are delivering the value they're designed to deliver.
Are you using the full feature set? Are the tools set up properly? Are you applying best practices in the setup and use of the software? This is all support that an agency with a technology practice can deliver and should be delivering for companies like yours.
What could take a few months might get done in a few weeks with the right team supporting you.
Square 2 — Building The Agency You'll LOVE!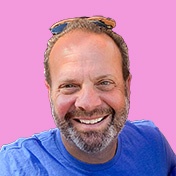 Mike Lieberman, CEO and Chief Revenue Scientist
Mike is the CEO and Chief Revenue Scientist at Square 2. He is passionate about helping people turn their ordinary businesses into businesses people talk about. For more than 25 years, Mike has been working hand-in-hand with CEOs and marketing and sales executives to help them create strategic revenue growth plans, compelling marketing strategies and remarkable sales processes that shorten the sales cycle and increase close rates.