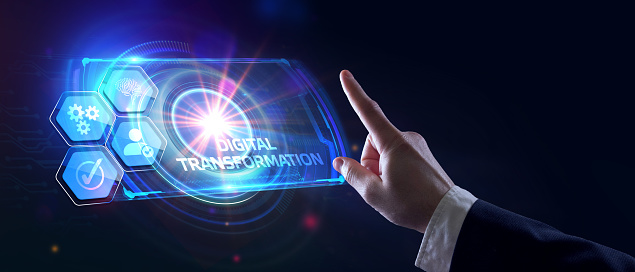 What You Do This Month Will Make Or Break Your Lead Gen Numbers In January
I get it. You're winding down the year. Most of your prospects aren't looking to start sales conversations during this time of year. Maybe you're doing a little planning for next year.
But believe it or not, this is the time of year to add a few easy-to-install marketing upgrades so that when January starts and people begin engaging again, you'll have the tactics in place to drive lead generation through the roof.
What could be better than beating your goals in January and starting the year ahead of plan? It's so much better than spending the rest of the year trying to catch up because you slipped into January instead of rolling in at full speed.
Here's what you should be working on the next two weeks to ensure January is your best lead generation month of the year.
1) Upgrade Late-Stage Buyer Journey Offers
This must sound like a broken record. But when clients tell me, "We need more sales opportunities," this is my go-to tactic. Forget the demo, contact us, speak with a rep or get a quote offers. Instead, spend a few hours brainstorming value-based offers that your sales reps can deliver.
Then turn those into calls-to-action (CTAs) and landing pages. Put the CTAs on your most-visited pages and watch the sales leads roll in. Here are a few examples:
Safety Products Company
Old Offer: Speak To A Rep or Get A Quote

New Offer: Schedule A 30-Minute Safety Review Of Your Current Operation

Reps can ask questions, provide feedback and advice, and also talk about safety products.
Accounting Firm
Old Offer: Schedule A No-Obligation Consultation

New Offer: Schedule A 30-Minute Financial Review Of Your Growth Plans

Since in most cases the people handling prospective clients are also accountants, they can easily review financials and make recommendations as part of the qualification call.
Concrete Coating Company
Old Offer: Get A Quote

New Offer: Send Us A Picture Of Your Floor, And In 30 Minutes We'll Provide 3 Tips To Improve The Look And Finish Of Your Concrete Floor
The big win here is these offers rarely take significant copywriting work or design work to get them live. Simply clone a high-performing landing page, change the copy on the page, create a compelling headline, design a graphic CTA and you're in business.
2) Optimize Landing Pages
One of the best ways to drive big improvements in lead generation is to identify the top five most-visited landing pages with lower-than-expected conversion rates. Then start looking at a series of improvements on those pages.
Your form might be too long. Forms with more than three fields typically perform lower than those with less.
Your copy might not be compelling or your headline might be too fancy. Sometimes swapping the more practical subhead with the marketing headline does the trick. Make sure you have bullets on the page that highlight exactly what people will get from the offer on the page.
One of the best ways to improve the conversion rate is to add some testimonials related to your offer (not testimonials on your company, products or services in general).
An hour of work could double the leads from a single page. Make this a priority this month for success next month.
3) Update Top-Performing Blogs
Believe it or not, you can take old blogs and make them new again. Take high-performing blog articles and update them with new information. It's one of the best ways to drive search engine optimization (SEO) results, which means more visitors to your website and more leads for your sales team.
Take your historically top-performing blog articles and, regardless of their original posting date, spend 30 minutes updating the information. Then republish them with the new date.
Since these pages and blog articles already have solid ranking authority, republishing them makes them new again and drives additional rankings and traffic.
Neil Patel does an excellent job explaining the details of this highly productive and efficient tactic. The team at Databox also does a good job getting input from a number of agencies on the benefit of republishing and updating high-performing blog articles.
Increasing the number of visitors to your blog and website will improve all of the key performance indicators (KPIs), including leads generated, if the rest of your conversion optimization plans are in play.
4) Add New CTAs To Top-Performing Blogs
Another way to leverage your blog is to look at top-performing blog articles and swap out underperforming CTA buttons with higher-performing CTA buttons.
In many cases the CTAs available when you originally wrote the blog have been supplemented with new and more contextual CTAs.
By going back and improving the contextual nature of the CTAs on top-performing blogs, you'll immediately improve the lead gen performance of your blog articles.
Once again, just a few hours of time can produce big results.
5) Segment Your List And Personalize Email Campaigns In January
If you're sending a lot of emails and the performance of those emails is lagging, consider taking your list segmentation to the next level by splitting lists out by role, industry or product/service fit for your prospects.
Then take your email campaigns and align them accordingly. Now instead of sending one email to everyone, you're sending three highly personalized emails by segment.
This should increase your open rates and click-through rates while lowering your opt-out rates.
Emails with personalized subject lines are 26% more likely to be opened. – Campaign Monitor
Personalized emails deliver a 6x higher transaction rate. – Experian
Marketers have noted a 760% increase in revenue from segmented campaigns. – Campaign Monitor
While this is going to take more time every time you want to do an email campaign, the lift in campaign performance will outweigh the extra time it takes to set up three or four versions of the same email.
6) Tell A More Disruptive, Compelling And Emotional Story
Finally, there is a very good chance the story of your company is flat, vanilla or startlingly similar to your competitors. Take 10 minutes and look at the websites of your top three competitors. A little too close for comfort? We see this frequently.
If you want to generate more leads in January, start crafting a much more disruptive, emotional and compelling story for your website homepage.
Changing this won't require coding or redesigning the page. Just change the words on the homepage.
Here are a couple of real-life examples:
An interior design and architecture firm that specializes in designing and furnishing common spaces was using this as the headline and lead messaging on their website: We Design Spaces That Motivate and Inspire
We upgraded them to: It's All About How You Finish – On Time. On Trend. On Budget.
Check out their new site and messaging here.
A uniform manufacturer focusing on first responders was using this as the headline and lead messaging on their website: New Reflex Uniform. Responsive Just Like You.
We upgraded them to: Cut From a Different Cloth. Not everyone is cut out for this work, and not every uniform is up to the task.
Check out their new site and messaging here.
It's pretty obvious the major differences in the before and after. These differences are often the reason people stay on a site, click around and ultimately convert from a visitor into a lead.
Changing your story and messaging on your homepage doesn't have to be a heavy lift. You could get it all done before the end of the year, make the changes on the site and be ready to kill it in January.
Square 2 — Building The Agency You'll LOVE!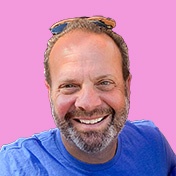 Mike Lieberman, CEO and Chief Revenue Scientist
Mike is the CEO and Chief Revenue Scientist at Square 2. He is passionate about helping people turn their ordinary businesses into businesses people talk about. For more than 25 years, Mike has been working hand-in-hand with CEOs and marketing and sales executives to help them create strategic revenue growth plans, compelling marketing strategies and remarkable sales processes that shorten the sales cycle and increase close rates.