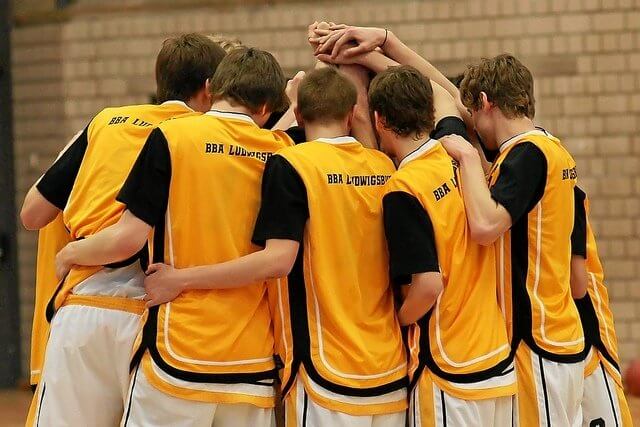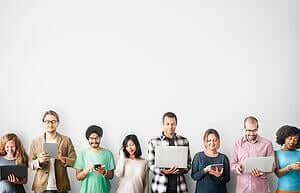 I've always been a big fan of basketball. When I was younger, I chalked it up to flashy dunks and buzzer-beating three-point shots. Now that I'm older and more mature, I can appreciate the game for a new reason: five players working together as a team.
Teamwork is so important. Growing up, every team sport and group project was touted as a "team-building experience" that we needed as we got older. As you entered the workforce, you realized that teamwork actually is as important as advertised in your youth.
I believe teamwork is at its finest when you have a wide spectrum of very different roles come together. That is what attracted me to inbound marketing and web design in the first place. Just like basketball (or any other team sport), you have a set of individuals, each with their own specialty and role, working toward a common goal.
So when you start to consider a website redesign and you begin to look at the process for how it's done, what are some important roles that should be part of the project?
While titles may be different and roles may overlap, here are five roles that every successful web design project needs:
1) Marketing Strategist
The marketing strategist plays a key role in the long-term success of your website. This individual works to ensure the success of the client and their team. The marketing strategist sets expectations, makes sure the team and budget are on track, and works with the rest of the roles involved to set realistic deadlines for the web design project. This person routinely checks in with the team and helps team members overcome any obstacles, relaying information to the client as necessary, while also ensuring all project stakeholders stay on the same page.
The marketing strategist should also understand the latest internet trends and know how to optimize a website for the best conversion rates in the long term. Often, this person collaborates with the content specialist to create offers, blog posts and other content to attract and convert website visitors.
The marketing strategist's involvement doesn't stop after the website launch. This individual focuses on bringing your ideal customers to the site and converting them into leads and sales. As such, the marketing strategist plays an important role in maximizing your website's ROI.
2) UX Designer
An Agile web design process always begins with the team's involvement in scoping and prioritizing elements of the project. Your team should always include a UX designer.
The UX designer is like an architect and helps formulate the website strategy by conducting initial research on a client's current website and analyzing it to help craft buyer personas, set goals and create a blueprint for the new website. Every step following the strategy is in place because of this role.
The designer is also responsible for bringing the pages to life using the wireframes created to mock up each page. The designer focuses on creating site concepts as well as developing templates and the graphic design for the website.
The UX designer works in tandem with the team, and in particularly close collaboration with the content specialist.
3) Content Specialist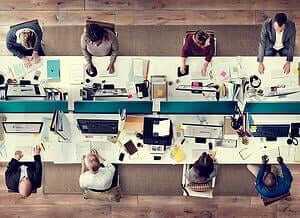 Content is such an important part of your website, but it doesn't always get the attention that it deserves. Too often, the task of writing gets delegated to someone who is not a professional writer, which can cause poor conversions and project delays.
A great web design project needs to have someone spearheading content creation. This person should have experience in writing web content, educational marketing copy and persuasive conversion offers. In this role, the content specialist uses the personas for direction to create content for each page of your website.
The content specialist should have an eye for detail and be able to use their writing to persuade your audience.
4) Website Developer
Strategy, content and design are all key, but without a team of developers to tie all those pieces together, your website will never be built. The website developer (or development team) uses the web strategy, content and design to build out the website. In this role, the developer builds out the code for the website, performs multiple tests and ensures any bugs or issues are dealt with accordingly. The backend developer builds the website.
5) Editor
It's important to have a great editor as part of your website project. A professional editor ensures that everything on your website is working, complies with brand guidelines and is error-free. The editor tests workflows, calls-to-action, internal and external links, and more. The difference between having a nice website and a great, professional-looking website is often the work of a strong editor.
Consider Partnering With An Agency
Building a successful website takes teamwork. Trying to redesign your website without the expertise of the roles above can prove to be a difficult process, which may call for partnering with an agency.
For a complete guide on selecting the ideal agency to reach your business goals, download our free checklist below.