Startups or early-stage businesses need a different approach to revenue generation than their more established brother or sister companies.

Startup CONSTRUCTO came to us a few months ago with a great idea, a handful of customers and the hopes of changing the way people think about their construction projects.

Today, they have a more compelling story, new educational content, a new conversion strategy, demand generation marketing tactics and leads coming in.

Startups and early-stage companies need a specific type of support when it comes to revenue growth.

Here's what we recommend for companies in this early stage of their life cycle.
1. Build Demand Using Demand Generation Tactics
Many of the early-stage companies we work with have a great product, a great idea, great leadership and even a few great customers.
But what they all desperately need is demand for their products or services. In certain circumstances, potential customers might not even know that a solution exists. These startups need to build their own market.
I recently heard a quote, "Create a market, don't chase a market."
That makes perfect sense to me, but building a market takes time, investment, expertise and patience.
Even early feedback on the idea of a camera built into a phone was dismissed as unnecessary, but Apple prevailed, and the rest is history.
Companies like CONSTRUCTO need active demand generation marketing campaigns, including tactics like paid social media advertising, social media marketing, remarketing campaigns, influencer marketing and a very active referral marketing program.
They need a website that quickly draws people in, engages them and then gets them to share their contact information. And most importantly, these tactics need to be invested in at levels that get the attention desired to drive expected results.
2. Build A Database With Your Website And Content Experience
Building a database of potential prospects and customers should be a priority. In your effort to generate demand, one of the outcomes should be a constant flow of new contacts into your database.
Yes, new customers are important, but with early-stage companies, prospects and new contacts might be equally important.
When you look at the numbers, it should make sense. Almost all of the people who visit your website never convert from a visitor into a new contact or lead. That's a lot of people who were interested but left without sharing contact info.
That has to be a top priority for startup companies. In the beginning, it's also likely that you won't have a ton of traffic. If you're new to the game or building a new market, people might not even be searching for what you do.
Your demand generation tactics should drive people to your website, where you convert them into your database.
This means you need an amazing website that speaks to your prospects. You need amazing content that people want to consume. Some should be ungated, so that most people are comfortable reading or watching it, and then some of it should be gated to collect valuable contact information.
Once people are aware or your business, visiting your website and sharing their contact information, make sure you nurture them properly.

3. Nurture New Prospects With Active Email Campaigns
Almost all your prospects are on their own buyer journey. This simply means not everyone is ready to buy at the same time.
The key to being in front of them when they are ready to buy is continuing to nurture your prospects, continuing the conversation about how you help and remaining in their purview until they are ready to buy.
Since you will almost never know what triggers them to make that final push to purchase, consistently marketing to people who have converted on your website is critical.
This is almost always done via email marketing tactics. Email marketing in a few formats is an important tactic for startups and early-stage companies.
Specifically, there are two campaigns to consider.
The first is the general air cover email. These emails go out to almost everyone on a regular basis – once a month for sure, but potentially twice a month.
These emails are almost always educational in nature. You want to earn their trust. You want your prospects to get to know your company and like you. If you promote, promote and promote, you'll turn them away.
Instead, tell them stories, inspire them and share details of how other people like them succeed by using your products or services. Educate them around the questions they have related to your products or services. Guide them to make a solid purchase decision.
Next, create lead nurturing workflows that trigger when someone converts on your site. These emails need to be highly personalized and contextual based on the content or information they're requesting.
These workflow emails would run for short periods of time and then stop. Remember, you have general air cover emails running in the background all the time.
These emails can be automated so they are created once, triggered upon conversion and then send automatically until the prospect takes an action that would remove them from the workflow.
Between the two types of email, you should be able to continue the conversation with potential customers until they're ready to engage.
4. Create An Experience
If you want to make a big splash and get out of the gate quickly, consider doubling down on the experience people have when they interact with your new company.
First, start with the website. It has to be easy to use and tell an emotional and compelling story in just 10 seconds.
The site has to be filled with educational and engaging information. This means pages that educate, videos that educate and offers for additional information that educates even more.
Enable chat so prospects can quickly get their questions answered and engage with your company. Ensure the site works amazingly fast and equally fast on mobile devices.
Finally, reduce friction, gates or hurdles for prospects to connect with your sales team. Make your response rates lightning fast.
Consider proactively reaching out to people who are on your website. Some marketing automation tools like HubSpot alert you when people are on your website. This could trigger a sales rep to reach out and provide additional help or guidance.
It's little wows like this that get people talking, coming back to the site and considering using your company's products or services.
5. Plan On Moving Fast
Speaking of moving fast, speed kills. It's how sports teams win, and it's how companies win. But early-stage companies sometimes lack the resources to move fast.
You might be in hiring mode. Hiring is inherently slow and even slower when you do it right. At Square 2, we hire slowly by design. Making a hiring mistake is painful. Your company might have a similar philosophy, and that would be smart.
Today, hiring is slower than ever, especially in the marketing space. People are getting paid more, being pickier and looking for the perfect fit. They're also leaving faster, so just because you grab a great candidate doesn't mean they'll be with you for three years.
Finally, the skills you need to run marketing, align it with sales, deploy and maintain your tech stack and create a compelling strategy are wide and diverse. It's likely not one person who can do this but a number of people.
Instead, consider getting a full team of people who are ready to deploy quickly. Find a team that has all the skills and experience to launch your marketing in weeks, not months or longer.
You want a group of people who regularly parachute into companies and get their marketing, demand generation, websites, email marketing, social media, content creation and more done in lightning-fast time.
This approach has the potential to cut months off your ramp-up schedule and contribute to revenue growth months earlier than you might have expected.
This alternative also works for companies that might need quick fixes. If your company is languishing and in need of a marketing boost, this might be the answer. If you've decided on a pivot and need a quick start for your new go-to-market, this might be the answer. If you've lost leadership in the marketing area and as the CEO you need a team to direct, this might be the answer, too.
For many companies, getting access to a team of seasoned, skilled people who work quickly and efficiently to deliver months' worth of work in just a few weeks is an answer to one of their biggest challenges.
6. Design A Feedback Loop With Sales
Startups and early-stage companies are constantly optimizing and adjusting based on marketing feedback. This is the way companies should be reacting. What sales learns must be funneled back to marketing so adjustments can be made quickly.
This is especially important when you're an early-stage company.
That means the feedback look must be established, the rhythms that help marketing and sales work together must be set up and leadership from both teams should be unified and united.
Marketing can't work or run in a silo. They need feedback from the field on what stories are resonating, what questions prospects are asking, what the competition is doing and how prospects are feeling all through their buyer journey with your company.
This is an invaluable insight that must be cultivated and used correctly.
7. Set Realistic But Aggressive Goals
New companies, startups, early-stage companies and companies with PE or venture backing often set aggressive revenue goals.
That's not the problem. The problem comes when those goals are not supported by investment or resources.
If you want big growth, be prepared to invest big money in marketing and the marketing team responsible for driving that growth.
Our advice to any of the companies we work with is to back into your budgets and hiring plans based on your goals. Tell us how many leads, sales opportunities and new customers you need, and we can tell you what level of investment can deliver on those goals.
We can actually tell you what your goal line looks like for marketing that aligns perfectly with your revenue goals. How many website visitors do you need? How many new contacts? How many marketing-qualified leads? How many sales opportunities? How many proposals?
Those numbers are available. We'll then tell you exactly what it's going to take to get you to your goal line, and you can decide if you're ready or able to fund that level of investment. Perhaps resetting your goals to something more reasonable may make more sense.
The decision is yours. But use the data to make smart decisions around goals, investment and the necessary resources to hit your goals.
8. Leverage Technology
Finally, we should talk about technology. It's impossible to build a company without the marketing, sales and service platform required to manage all the touches needed to create a remarkable experience.
You need marketing automation to manage email, social media, website visitor conversion, lead nurturing, lead scoring, chat and more.
You need a content management system to handle your website so you can make changes, updates and upgrades while getting data on who's going where, what they're doing and the conversion experience.
You need an integrated CRM to manage your sales process, track leads, do forecasting, support sales with content tools, automate lead follow-up and more.
You need integrated service support to handle questions, manage customer satisfaction, build a knowledge base and cross-sell/upsell additional products or services.
No set of humans can handle everything that goes into a complex process like this, nor should they when tools like these exist.
Plan on investing in this type of technology early – ideally before your business is off the ground but definitely when you're ready to fund growth.
As you can see, there are a unique set of requirements for startup, early-stage or even recently funded businesses.
Even the business conditions for companies at this stage in their life cycle make it challenging from a marketing perspective.
But by building the correct strategy, creating a compelling story, executing the marketing tactics above, designing a remarkable sales experience and providing excellent customer service, early-stage companies can find their footing and drive revenue month over month.
Square 2 — Building The Agency You'll LOVE!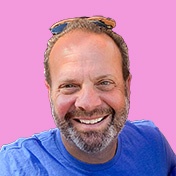 Mike Lieberman, CEO and Chief Revenue Scientist
Mike is the CEO and Chief Revenue Scientist at Square 2. He is passionate about helping people turn their ordinary businesses into businesses people talk about. For more than 25 years, Mike has been working hand-in-hand with CEOs and marketing and sales executives to help them create strategic revenue growth plans, compelling marketing strategies and remarkable sales processes that shorten the sales cycle and increase close rates.