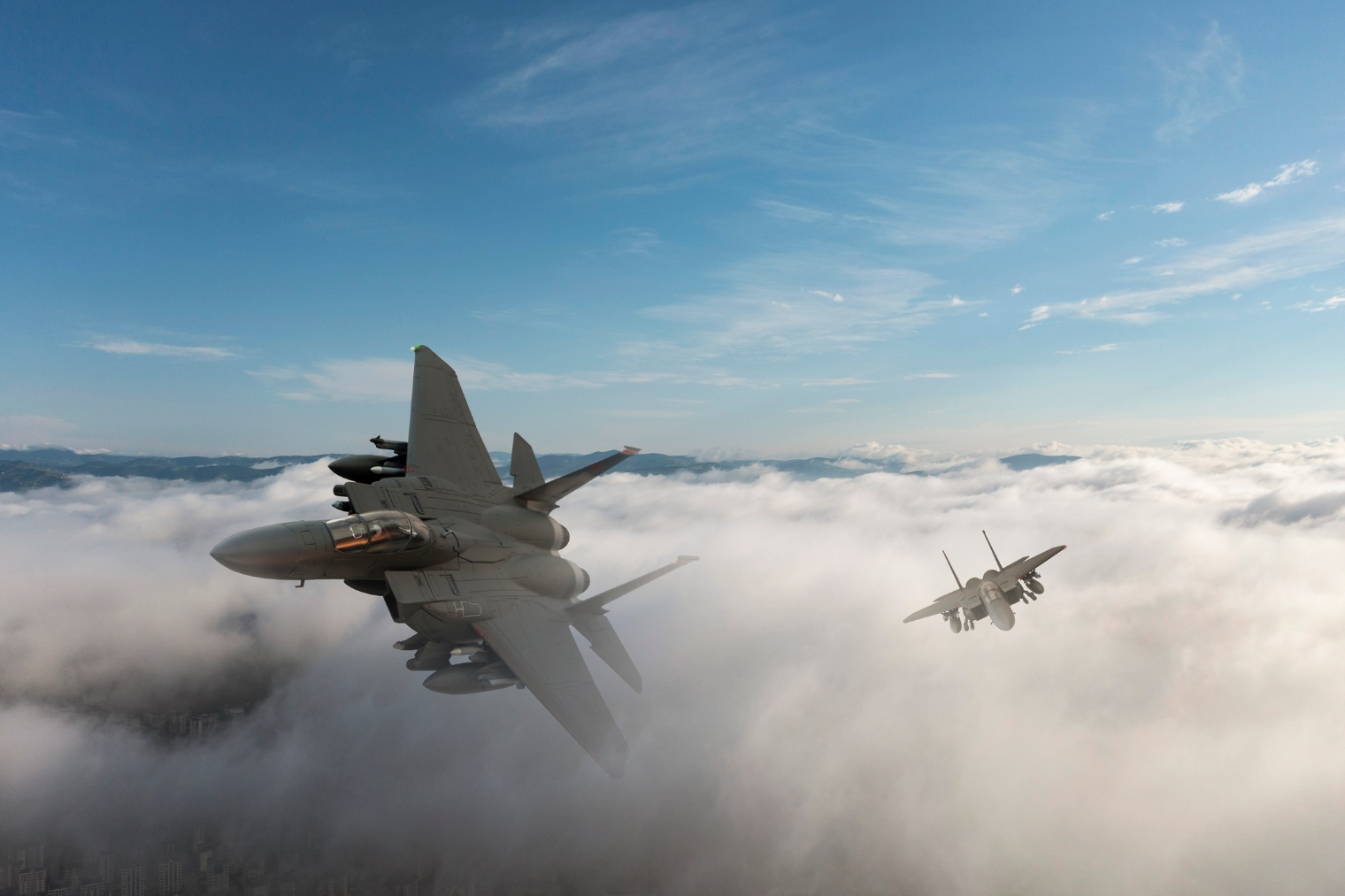 Did you head to the movies to see "Top Gun: Maverick" recently? Yep, you and millions of others. The movie's opening weekend in North America saw the highest Memorial Day weekend gross ever at an estimated $156 million.
Since the pandemic began, the movie industry has operated with an uncertain future, as streaming even high-profile action films from the jump became the norm. But the big opening weekend for "Top Gun: Maverick" has industry leaders feeling hopeful about moviegoing for the first time in two years.
What brought people back to the theaters to watch a sequel released 36 years after the original with an aging action star? The original "Top Gun," of course, and its campy but very compelling story of fighter pilots in training and their conflicts, romances and bromances.
Three-plus decades after "Top Gun," you can buy baby onesies that say "Talk to Me, Goose" and catch a group of friends singing "You've Lost That Loving Feeling" at karaoke night. Whether or not you love the movie (or have even seen it), its story and references have become part of the cultural lexicon.
You may have done the work on your website to improve the design and user experience. You may have created a variety of content (videos, blog posts, guides) to engage visitors. But you're not seeing the results you expect. Why?
Your business may not be in the movie industry, but regardless of the product or service you provide, your priority should be to cultivate a connection to your story. And even more than a user-friendly website, that starts with making sure you have a story that will connect.
Of course, there are many ways to talk about developing your brand's story in authentic and original ways. But three main factors will help you frame your storytelling to grab your prospects' attention from their first click to your site.
1. The Need For Speed
Don't underestimate that first visit, either. When a visitor clicks over to your homepage or landing page, you need to make a great impression fast – 10 seconds fast. In those first 10 seconds, you have to grab their attention and show that you understand the questions they're asking and the answers they need. Otherwise, they'll go back to their original search, and from there possibly to one of your competitors.
A fighter jet or a movie star smile may not be the right approach to tell your brand's story. But you need to make a strong, unexpected and (yes) emotional connection in that first impression. What's your headline? What images and text appear in the frame?
Think about Airbnb. You visit the vacation home and experience site because you're considering a vacation. Maybe you know your destination, maybe you don't. Either way, you find a homepage full of inviting options with beautiful photos and a range of price points. In those first 10 seconds you know that this travel site can meet your needs for a change of scenery and help you navigate the biggest barrier to most vacation dreams: cost.
2. Talk To Me, Goose
We talk a lot about pain points in marketing, and it's easy for the phrasing to lose meaning with frequent use. The pain your prospect feels is real if they seek you out, regardless of where they are in their buyer journey. Perhaps their IT service provider is unreliable, affecting day-to-day operations and employee morale. Maybe their insurance company won't validate claims or respond to questions, resulting in financial losses.
These challenges go beyond a tough day at the office and affect the people who reach out to you on an emotional level. Your prospects want solutions, but before they'll trust your solution, they need to feel heard.
Many companies want to frame their marketing around proving what "we" can do. And even for some companies that have embraced a customer ("you")-focused approach, sometimes the tone can feel condescending, rather than understanding.
Don't just find and replace "we" with "you." Go beyond the logical and rational (when appropriate) and address the emotions that have brought prospects to your website. Make your customers feel that they are the point of your story – because they are.
We might almost consider Apple a "Top Gun"-equivalent given their customers' extreme brand loyalty. (Just search "Android. vs iPhone" on Google Images.) Is everyone buying a MacBook Pro doing highly technical graphic design work or producing their own album on GarageBand? Of course not.
But Apple's brand story makes its users, or would-be users, feel that they have a special, unique experience of the world through Apple products. They win awards for 12-minute videos promoting the iPhone's video quality – because their storytelling emphasizes that unique experience and connection.
3. A Target-Rich Environment
The odds are that you have more than one type of prospect visiting your site and educating themselves about your industry and your company. Are you creating content that addresses the pain points and questions of each of your main buyer personas? Have you taken the time to identify and consider who those people are and what they need at different stages of their buyer journey?
Not everyone who watches "Top Gun" identifies with Maverick, of course. But the supporting characters (Goose, Iceman, Meg Ryan's scene-stealing Carole) are central to the plot as well, and help viewers position themselves in the universe of the story. (Another example: the four main characters of "Sex and the City" and the well-worn "I'm a Carrie" line spouted at almost every party during that show's heyday.)
This attention to your different buyer personas doesn't mean you have to create tons of content. It's possible to reflect different personas via case studies or testimonials, too.
Take Warby Parker's testimonials page, "Wearing Warby." While all the featured customers are creatives to some degree, the site offers a diverse range of people at various stages of their careers and from several professions. Even if you don't see yourself reflected directly in any of their featured testimonials, the odds are good you'll find a point of connection with one of their stories.
It Takes A Lot More Than Just Fancy Flying
Connecting with your prospects defines the difference between companies that struggle to convert and those that engage first-time visitors and go on to build a strong and loyal customer base. Now that you have a sense of the framework, it's time to craft a story that engages your prospects, so they'll reach out to connect with you.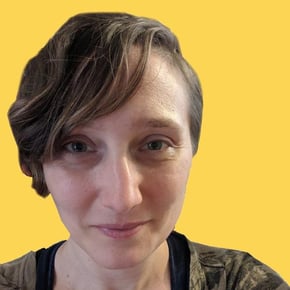 Heather Bowlan, Copywriter
Heather Bowlan's writing and editing experience has ranged from B2B/B2C website copy to travel guidebooks and poetry reviews to nonprofit fundraising campaigns. Her background in creative writing and critical thinking keeps her inquisitive and interested. Whatever the message or medium, she loves the opportunity to develop content with impact.