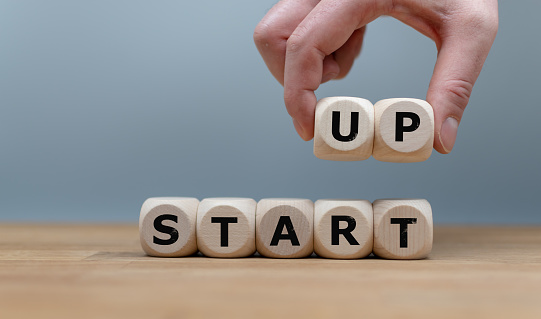 Startups are tricky. Expectations are high, the work is endless and passion is a requirement. But even if you're a CEO of a startup and you have all that, it won't be enough if you can't execute on sales and marketing.
One of the most important aspects of running a startup is being able to drive month-over-month revenue growth. The faster you can prove you're capable of this, the more interest you'll get from all the right people.
But how many CEOs of startups have the expertise to deliver up and to the right on revenue? Most are product experts, industry experts or technology experts.
The smartest CEOs surround themselves with experts in other areas and lean into leading. In our experience, these are usually the most successful people.
If that's your approach, you should be looking for digital revenue growth or a digital marketing agency to bring in that area of expertise.
Once you start looking, you might find it hard to notice the differences, but here are seven very specific talents or skills you should be looking for from the agency you engage with to help grow revenue.
1. Strategic Thinking
Plenty of agencies can execute marketing tactics, but few bring a strategic revenue growth perspective to your company. This is at the top of the list for a reason.
Without a solid plan to help you get to your goals, you'll never get there. Without a map, you'll never show up at your desired location. Without a recipe, your dinner will taste horrible. You get the idea.
Your agency should be able to apply critical thinking and a strategic framework to your company.
They should be able to not only help you define your personas but build them out. Then they should help you prioritize and line them up, not suggest you go after all of them simultaneously.
They should help you craft an emotional, compelling and remarkable story about your company that appeals to your targeted prospects.
Then they should help you see how that story rolls out in the appropriate set of marketing tactics and how your sales team will take that new story directly to your prospects.
They should help you align your performance expectations with your level of investment and be able to show you the ramp-up around results. Very few companies go from zero to 60 in three seconds.
Most companies require at least a few months to start to see traction. Momentum builds from there, assuming a continued investment of time, energy and money.
It's important that you're on the same page with that ramp-up time period.
We review hundreds of companies each year. All come to us with disappointing results and unfulfilled relationships with their agencies. When we review what was done and how it was done, lack of strategy is the problem 95% of the time.
Don't make the same mistake.
2. The Ability To Go Fast
No one is under more pressure than startups. Once you get funded, you need to produce results quickly.
Traditional agencies aren't designed to respond quickly. Most deploy fractional teams that are working with 10 to 12 other clients. When you need their attention, they might not be available.
These fractional teams are designed to leak out work over longer periods of time based on your budget. They are not designed to get you results quickly.
If you want an alternative, consider how large consulting companies like Deloitte and KPMG provide services. They parachute a team into their client's offices. That team sits in their conference room working on them and only that one client until the project is over.
This dedicated team produces a massive amount of work. You pay top dollar, but you know you're getting the best.
Today, some agencies provide a similar type of engagement.
If speed is important to you, if you have a short runway to revenue or if you have massive goals, consider working with an agency that can provide a dedicated team just for you and your company.
3. An Ability To Align And Work With Sales
If revenue growth is truly your goal, you can't rely on a marketing-only agency. This means if they can't move into helping you with your sales execution too, it's going to be very hard for you to hit month-over-month revenue goals.
You might wonder why. If you get more leads, you're bound to hit your goals, right? No, not right.
Your view of marketing and sales as separate entities is an internal view and not one your prospects share. They view their experience with you as one seamless experience that starts when they first hear about you, visit your website and download some content all the way through to when they sign their agreement and kick off services.
You need an agency that looks at the prospect's buyer journey across marketing, sales and customer service.
For example, the content created for your company is NOT just for marketing. It should be designed equally for sales. Your agency should be able to help you create a more remarkable sales process, support that process and back it up with technology and supporting tools like video.
You should be looking at metrics all through the Revenue Cycle, not just website conversion rates but the conversion rate from sales-qualified lead (SQL) to the sales opportunity and your close rate on proposals submitted.
A revenue growth agency should be able to help with sales execution and sales operations just as much as they support you with website, email and content marketing initiatives.
4. The Tools For Content Creation At Scale
Today, new revenue is gained primarily through the content you publish. That content engages prospects early in their buyer journey and helps prospects feel safe later in their buyer journey. That content is applied by marketing early and by sales late.
It has to be created at scale. This means it's created efficiently with a strategy behind it. That means there's a methodology supporting the content creation process.
For example, we use two specific frameworks to help our clients scale content.
The hub-and-spoke approach is for traditional content, so that long-form content like whitepapers or e-books is designed to produce blog articles and social media posts at the same time. This approach helps us strategically and efficiently create content for omnichannel campaigns.
The other approach involves video. A single hour-long video session with a client can produce a new YouTube show, a podcast for all the podcast platforms and six to 10 video snippets for posting on social media and in paid social campaigns.
This same set of video content is then used on a client's website, in email campaigns, on landing pages and as part of the sales process when appropriate.
Video testimonials are leveraged on the website, in email campaigns and for a reference reel that salespeople use late in the sales cycle instead of supplying references. Again, one single shoot provides many uses for the footage.
If your agency is doing one-off content creation and not thinking about how to leverage that content across channels and across platforms, you're wasting time and money. You'll also be waiting much longer for the expected results they promised.
Finally, there is a content strategy that supports all this content creation. Without a buyer journey framework to map to your prospects' experiences, it's hard to know what to create and what to deploy when and where in the buyer journey.
Our Cyclonic Buyer Journey™ provides a detailed map for us to align questions from prospects across the buyer journey and then map content to each stage, ensuring it has a very specific role in moving prospects forward.
Without it, you'll see random acts of marketing, which almost never produce the desired results.
5. The Ability To Deliver Video Production Services
We mentioned the importance of video above, but these services are more important than ever. If you're not doing regular video content, you're not connecting with your prospects.
While the statistics make a solid case for video, people are still intimidated by it because they think it's expensive and time-consuming. But that's not the case anymore.
Today, you can produce a YouTube video, podcast and social media snippets for under $500 an episode. This video can then be used everywhere and anywhere you see fit. It becomes a company asset for generating leads and closing deals.
That package of work for less than $500? When compared to what it would cost to write, design and publish an e-book, it's roughly 10% of the cost.
Video is highly efficient, highly effective and perfect for any budget. If your agency can't help you scale up, expand and build out your video content marketing assets, it's time to look for a new agency.

6. A Team That Understands Revenue Operations
As I mentioned above, month-over-month revenue growth comes from looking at growth differently. It's no longer marketing's job to generate leads and sales' job to close them. It's everyone's job to work together to hit or exceed revenue goals.
That's where revenue operations (RevOps) comes in handy.
RevOps is the practice of managing the backend process, systems, methodologies and technologies associated with marketing, sales and customer service.
Some examples of tasks that would fall into revenue operations include keeping your technology stack running efficiently, making changes to that tech stack configuration, running tests or experiments to improve results, maintaining reports and dashboards, and adding new reports and dashboards as needed.
It would include keeping your data clean, accurate and up to date. It might include managing your lists and keeping your segmentation updated.
It's possible that it would include on the marketing side setting, monitoring and updating campaign assets inside your marketing automation software.
On the sales side, it would include keeping your sales process current and accurate inside your CRM software. It would include updating email templates and any automation in the CRM.
On the customer service side, it would include scheduling regular customer surveys, reporting on those findings, equipping the customer service reps with the right tools to enhance the customers' service experience and optimizing the revenue generated from customers.
In some cases, this role might be required to handle more complex enhancements to your tech stack and may require some light coding or understanding of the inner workings of your tech stack.
Revenue operations team members have a unique set of skills. They're process-oriented, detailed-oriented, data-driven and technical people.
It's not always easy to find a person like this for an internal hire, so having an agency with a team of people who can provide this set of critical support services should be at the top of your list when looking for a growth agency.
7. An Understanding Of Your Technology
Let's talk tech. Today's revenue growth strategies are so complex that it's very difficult to execute without technology. You should look for an agency with deep expertise in the technologies you use.
If you're all-in on HubSpot, look for a HubSpot shop with hundreds of client installations and years of experience working inside HubSpot. Look for a partner with hundreds of positive client references and a deep team of people who can provide support across all the HubSpot products.
The Marketing, Sales, CRM, CMS, Service and Operations Hubs are all different. They all require a different set of expertise, and your partner agency should have people in each area.
If you're connecting HubSpot and a different CRM, like Salesforce, make sure your agency partner has deep experience with integrating disparate systems and the ability to continue helping you operate in this configuration.
Integrations need monitoring and maintenance. When one of the tools changes, the other often needs to be changed, too. When one change is made in HubSpot, that change might have to be reflected in Salesforce. Understanding how both systems work together is important and knowing how to work in both is critical.
Selecting an agency to help you grow revenue is challenging, but by looking for one that checks these seven boxes, you'll be well on your way to working with a partner that is equipped to help you deal with the challenges you face and help you ramp up revenue quickly and efficiently.
Square 2 — Building The Agency You'll LOVE!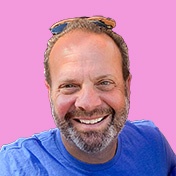 Mike Lieberman, CEO and Chief Revenue Scientist
Mike is the CEO and Chief Revenue Scientist at Square 2. He is passionate about helping people turn their ordinary businesses into businesses people talk about. For more than 25 years, Mike has been working hand-in-hand with CEOs and marketing and sales executives to help them create strategic revenue growth plans, compelling marketing strategies and remarkable sales processes that shorten the sales cycle and increase close rates.