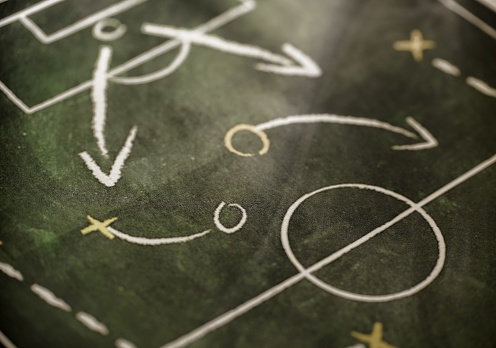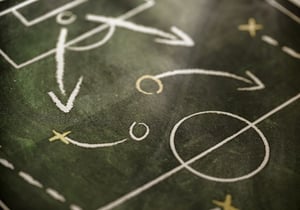 The ultimate goal of marketing is to get your leads into the end zone. The way to do that and examine why demand generation should be a quality game, not a quantity game.
As more and more companies focus on sales and marketing alignment around shared revenue goals, quality leads become the central focus of the entire team. This calls for a solid demand generation program, which differs from brand awareness or even a traditional inbound lead model.
A strong demand generation program contributes to revenue and profit goals. It involves a shift from lead volume to improving the quality of leads, and from the demand gen budget to the demand gen ROI.
Demand gen marketers have to focus on programs that contribute to shared goals, because none of the associated metrics can be driven by one team alone. These conversion metrics include:
Conversions from lead to opportunity
Conversions from opportunity to closed won and closed lost
The lead-to-close conversion cycle by lead source
Lifetime value of a customer by lead source
Total revenue value by lead source
Cost of customer acquisition to total lifetime value
If you're finding it hard just to track total leads by lead source (and maybe leads converted to MQLs), this may seem daunting. But the key to a strong demand gen strategy is strong sales and marketing alignment.
Before any money is spent or programs implemented, sales and marketing must collaborate in three initiatives.
1. Create And Follow An Effective Sales Process
Sales and marketing can only drive deals through the buyer journey by collaborating on the following tasks:
Mapping personas and buyer journeys to determine what a quality lead really looks like
Agreeing on conversion metrics
Defining lead stages and building lead scoring that works for both teams
Supporting programs with nurture designed to keep people moving through the buyer journey
Delivering the right content at the right time to support the buyer journey
Note that these shouldn't be exclusively focused on new leads: You should never ignore the value of an existing customer when looking at ways to hit your revenue goals.
B2B organizations with tightly aligned sales and marketing operations grew their revenues 24% faster in a three-year period compared to those whose teams work separately [and] increased their profits 27% faster. [Source]
2. Understand Your Lead Sources
Focus on complete customer experience programs that align to shared revenue goals. To do this effectively, you must keep a close eye on your lead sources. Start by knowing which lead sources drive the most closed won deals for the lowest acquisition cost. But don't stop there: Go back and look at lead sources over long periods of times to determine which produce the best customers with the highest lifetime value.
Look at conversions along the entire buyer journey to determine if there are ways to improve the conversion, or if the source itself is failing to drive quality leads. If leads are getting stuck in the early stages of buyer journey, or being kicked over to sales but rarely closing, your customer acquisition costs may not justify future investment.
A significant amount of marketers are...prioritizing full-funnel objectives (42.3%), rather than just the traditional top-of-the-funnel objectives (35.4%). [Source]
3. Close The Feedback Loop
You can't always rely on your CRM and marketing automation system to tell the whole story. Marketing and sales should meet at least once a month to close the feedback loop. Use these meetings to find ways to scale programs that work to drive toward shared revenue goals, fix programs that have the potential to work, and stop programs that are not working at all.
A demand gen program is only as effective as the communication between marketing and sales. Have real conversations around:
How sales evaluates the quality of various leads
Which content to use to drive more conversions
What programs are attracting leads, and why they may or may not be a good fit
What marketing can do to drive prospects further in the sales cycle, sooner
What products are driving the most new business
What products are driving the highest lifetime value
Where accounts can be expanded to drive even more revenue
Play As A Team To Score
A demand generation program that delivers quality leads is team effort. It is a combination of plays that work together to move the lead through the buyer journey to the end zone. You only score when your entire team is in sync.