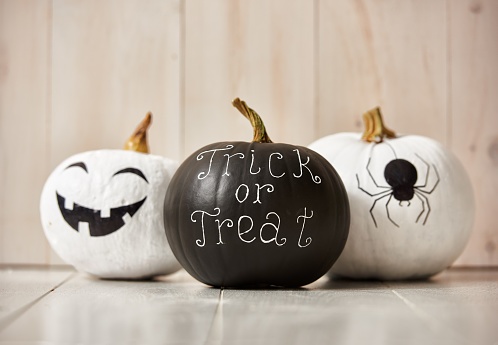 Not All HubSpot Agency Partners In The Diamond Tier Are Created Equally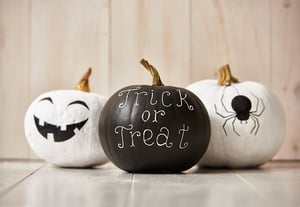 You're using HubSpot for your marketing automation or CRM (or both). Good for you.
However, you've been on HubSpot for over a year and you're not sure you're getting full value. Your leads are increasing slowly, but maybe you could be doing more. Your salespeople use the CRM, but are you seeing the massive improvement in business results you thought you'd get when you first signed up?
It's a common challenge. Software rarely solves your problem. What does solve business challenges is the right combination of strategy, tactics, analytics and software.
Now you turn to the HubSpot Partner Directory to look for an agency to help you get to the next level. Pretty quickly you notice 43 Diamond-level partners are listed on the site. Based on reviews, you start talking to each of the top partners, but is that the best way to find a HubSpot partner?
You soon realize that all Diamond-level partners are not created equally. Some are big, while some are small. Some are good at one or two aspects of marketing, while others are good at delivering the full spectrum of marketing support. Some also offer sales enablement. How do you choose?
As you might expect, it all starts with you. Here is a quick primer on what to expect from your Diamond-level HubSpot agency partner and how to share those expectations with any partners you're considering.
What Do You Want Them To Do?
Since we started Square 2 almost 16 years ago and became a HubSpot Partner almost 10 years ago, it has become crystal clear to us that we usually work with clients in a few different ways.
One way is to help them fill a gap in their revenue cycle. We might help them create a lead nurturing program, add a lead-scoring module, build their first lead-generating website or develop a specific campaign where their team needs some help. In short, we have some skills that they don't, and we help them in this area.
Another way we help them is with their complete inbound marketing effort, meaning we'll take care of the entire strategy, tactics, analytics and technology associated with building their first inbound lead generation program. In this case, we support their existing (and usually smaller) marketing team to help them go from random acts of marketing to consistent and scalable lead generation.
We also help clients build an entirely new revenue cycle for their companies. This involves looking at marketing, sales and customer service to create a completely transformative experience for their prospects and customers, which in turn drives repeatable, predictable and scalable month-over-month revenue growth.
This might help you figure out what you want your agency partner to do for your company. Knowing this going into your search and your calls with agencies is definitely going to make picking the right agency much easier.
Do You Want Them To Tell You, Or Do You Want To Tell Them?
In our experiences, we've found two personas: People who want to tell you what to do, and people who want you to tell them what they should be doing or considering as part of their strategy or execution. Which are you?
Knowing this about yourself going into your search is going to help a ton. If you want an agency to do the execution you know you need but don't have the people to do, look for a vendor agency that can do all of the execution. They might have a more junior team and they might be less experienced, but if all you need is execution, this might work out fine.
But in our experience, most clients need more strategic guidance when it comes to revenue generation and business results. If this sounds like you, picking a seasoned agency with experienced people, strategic deliverables and a long track record of successful engagements is key.
If this is what you're looking for, bigger is generally better. Bigger typically means more growth, a larger team, more access to expertise and, most importantly, many more experiences strategically helping clients like you. Smaller agencies have fewer people, fewer experiences and fewer senior-level people to put on your team.
You'll find different flavors of big agencies ("big" in the HubSpot community might be 50 to 60 people). Some of the big agencies just focus on websites. Some focus on marketing. Some focus on marketing and sales. Some focus only on sales improvements. Others focus on revenue generation through improvements in marketing, sales and customer service.
Some big agencies are simply content providers or learning centers. They look big on paper, but in reality they're specialists in services like training or education. Again, this doesn't mean they're bad, because that might be what you need. Just make sure you know what you need before you start looking.
Are You Looking For Educational Content, Training, Strategy, Execution Or Business Results?
Speaking of education and training, how much of this do you need? Some companies want to be trained enough to eventually take the strategy and execution of tactics in-house. Is this you?
Other companies are looking for their agency to help them generate real business results like leads, sales opportunities, new customers and monthly revenue growth. Is this you?
Maybe you simply want your agency team to produce stuff for you like website pages, blog articles and email campaigns. Is this you?
Regardless, know what you want, and make it clear to your agency that this is the scope of how you'll work together.
Do You Want A Junior Team Or A Senior Team?
Whether you get a junior team or a senior team generally comes down to budget. Think about it like the car you drive. You might want to drive a Maserati, but you can only afford a Honda.
There's nothing wrong with that Honda — it gets you to and from the office every day. However, it's no Maserati. The experience you get with the two cars is completely different.
Junior teams might make more mistakes, they might take longer to deliver, they might not be as responsive and they generally handle more accounts than senior teams. Like the Honda, if your budget is limited, this type of agency might work for your needs.
However, depending on your expectations and requirements, you might need a more senior team.
Yesterday, I was talking to a client who wants to install a service-level agreement (SLA) between marketing and sales. They wanted their lead-scoring model completely rebuilt, they needed a new qualification methodology for their sales team and they wanted to restructure their entire prospect experience around their prospect's buyer journey.
Oh, and they needed to build all of this in HubSpot and Salesforce.com.
This strategy and tactics project based on analytics and technology requires a senior team that has done similar work for similar clients at least a dozen times to deliver the flawless execution everyone expects.
A junior marketing person fresh out of college or even in their second job would have a hard time delivering (at least in our experience).
In the same client conversation, we discussed the difference between analytics and insights. Again, it's not hard to spin up some dashboards and provide you data on the performance of your program. Any junior agency team member can do that for you.
Getting the insights you need from analytics and being able to craft the revenue growth action plan to take advantage of the insights, on the other hand, requires the 10,000 hours of mastery that not every agency or consultant has to drive marketing and sales program performance.
When it comes to evaluating the 43 Diamond-level HubSpot partner agencies, it's more about you than it is about them. Once you understand what you want, what you need and what you expect from your relationship with one of those amazing agencies, your choices will become much clearer, and your process should become easier and much shorter.
Square 2 — Building The Agency You'll LOVE!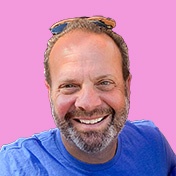 Mike Lieberman, CEO and Chief Revenue Scientist
Mike is the CEO and Chief Revenue Scientist at Square 2. He is passionate about helping people turn their ordinary businesses into businesses people talk about. For more than 25 years, Mike has been working hand-in-hand with CEOs and marketing and sales executives to help them create strategic revenue growth plans, compelling marketing strategies and remarkable sales processes that shorten the sales cycle and increase close rates.