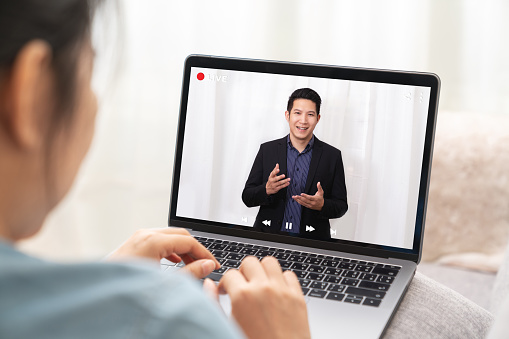 There Is A Big Difference: Understanding The Difference Between Coaches And Consultants Is Key
Need help with your digital transformation, revenue generation, digital marketing or sales enablement? Join the club. Thousands of companies have realized they need to move from analog to digital lead generation and revenue growth.
But how you make that move is going to be specific to your company and your situation. Today, you have many more options than even just a few years ago.
You can buy marketing and sales software and run it yourself. You can hire a part-time CMO who works with you and a few other companies simultaneously.
You can hire a coach who might work with 50 other companies and gives you high-level direction. You can hire an agency that handles one part of your total marketing effort, or you can hire a full-service digital agency that handles all aspects of your lead gen and revenue growth goals.
All of these options are solid choices. The right choice for you comes down to what you want to accomplish, your budget, your bandwidth, your team and your goals.
I'm going to help you understand the differences between these options, because the nuances can be tricky, and it's not always as simple as it might look on the surface.
Marketing And Sales Software
If you have a full marketing and sales operations team at your company, buying software like HubSpot, Marketo or Salesforce and any of the add-on software tools might make the most sense.
This means you have the expertise, bandwidth and strategy to design and execute search, email, paid media, website design, lead nurturing, lead scoring, conversational marketing and account-based marketing (ABM) campaigns, plus the ability to design dashboards, do ongoing optimization and plan active campaigns every month or so.
If this is accurate, you should be good to go. Even with this crew on call, you might consider bringing in a technical agency or consultant to help you get the software set up, configured, integrated and working based on the requirements and use cases you created.
This would be like giving you a fast-forward button. Instead of spending a few months getting everything set up, an agency with this technical service skill set could get it all up and running in a few weeks.
Part-Time CMOs
A number of part-time or fractional CMO services are available today. In addition, a lot of ex-marketing execs now do part-time CMO work instead of landing full-time gigs. The part-time CMO acts as your CMO for part of the week while working with one or two other companies for the remainder of the week.
This keeps your costs down, but it also limits the amount of attention you can garner from your part-time CMO. They're not likely to be on call all day like a full-time CMO. They're only available and ready to work during the times you contracted for or the amount of hours a month you contracted for.
This scenario works for some but not others. Your part-time CMO should do the work that a full-time CMO would do. This includes working on your messaging and storytelling capability, defining targeted segments for campaigns, designing campaigns and working with your marketing resources (full- or part-time, agency or contractors) to execute those campaigns.
They should be responsible for reporting to you, analyzing the data, providing recommendations to improve performance and working with your team to implement those upgrades. In short, they do everything a full-time CMO would do, but they're only doing it for part of the week.

Marketing Coaches
This is a relatively new option. A number of coaching services are available today. One we like is Crackle Marketing, an affordable coaching service designed for smaller companies. It's shockingly cheap and provides strong coaching support. Crackle even offers support for additional services if you need them, like design, social media and copywriting.
Coaches have a very different approach than your fractional CMO or even your agencies, which we'll talk about in a minute. Coaches don't do the work – they just tell you what work to do. Remember your coach when you played sports? They didn't hit the ball. Instead, they just helped you hit the ball better.
This is how these services are delivered for such a low price. Again, not judging them, just helping you understand the difference. Your fractional CMO is going to do work for you. Your marketing coach is going to tell you what to do and coach you through the process. Good coaches also give you tools and materials to help you do it better, but again, they don't do any work.
If you're hiring a coach with the intention of them training you and your company, make sure you have the people to be trained and the corporate buy-in to make this a major corporate initiative. Also, your people need the time to pick up this extra work. If you can check all the boxes, this might be a good option for you.
Tactical Agencies
A lot of agencies do very specific parts of the puzzle. Some focus on just getting you ranked on Google. Others just do social media support. Some just do Facebook advertising, while others might just do video marketing.
Again, if you have a large team and need help in just one or two areas, bringing in a tactical agency to fill a gap where you're missing expertise makes a lot of sense.
If you're working with a few tactical agencies, be prepared to coordinate and orchestrate between the agencies. For example, your content marketing agency should be aware of and working within the SEO strategy the SEO agency created.
If you have an account-based marketing (ABM) agency helping you, they should be connected and coordinating with your content marketing agency to create the content needed for the ABM campaign execution. If you have a paid social firm, they're going to need the ABM strategy to execute the right ads to support the ABM effort.
In most cases, that coordination falls on the CMO or VP of Marketing at the client company. Wrangling a posse of agencies can be a full-time job for someone. If you want to hire a few best-of-breed agencies, just keep in mind the time and effort needed to keep everyone rowing in the same direction.

Full-Service Agencies
I was talking with a director of marketing at a cybersecurity company last week and his comment to me was: "We're awesome at cybersecurity products; that's how we pay our bills. I'm looking for a company to help me with all the marketing and sales initiatives so we can focus on what we're amazing at – cybersecurity software."
That approach has always made so much sense to me.
Full-service agencies have the methodologies, processes, systems, skills and experiences to help you focus on what you're great at and apply what they're great at — producing a unique set of strategy, campaign tactics, analytics and technology to help companies build a revenue generation machine.
They bring the team of people who can not only educate you but also do the heavy lifting to get your program up and running quickly. No waiting a year or even longer to see results.
Some agencies have even found a way to deploy a dedicated team, as opposed to the traditional fractional team. In a dedicated team model, you get people from the agency working on ONLY your company's work. In the fraction team model (used at 99% of agencies), you get people from the agency working on six to 12 other companies.
Of course, the full-service agency eliminates the need to wrangle agencies. They keep your team focused on what they're good at, they bring expertise to the table as needed and they're solely responsible for the results and business outcomes. Well, maybe not solely responsible. because they're working with people on the client side too. But they are accountable for programs that produce results.
Each of these options might be right for you. It all depends on your goals, departmental objectives, budget and resources. Knowing the options helps you make the right choice for your company.
Square 2 — Building The Agency You'll LOVE!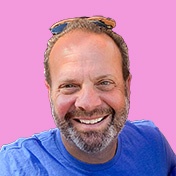 Mike Lieberman, CEO and Chief Revenue Scientist
Mike is the CEO and Chief Revenue Scientist at Square 2. He is passionate about helping people turn their ordinary businesses into businesses people talk about. For more than 25 years, Mike has been working hand-in-hand with CEOs and marketing and sales executives to help them create strategic revenue growth plans, compelling marketing strategies and remarkable sales processes that shorten the sales cycle and increase close rates.