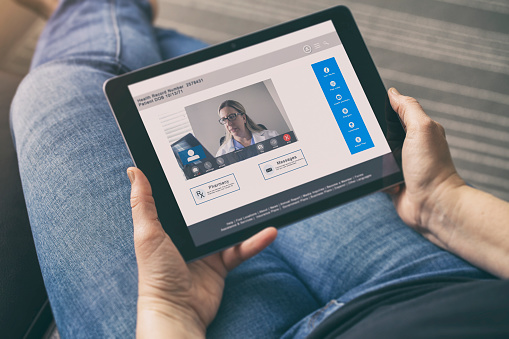 Many People Would Rather Watch Than Read, And Video Produces Leads Quickly
If you're not sure video has a place in your marketing, or if you think your prospects are not interested in watching video content from companies like yours, you should think again.
Video as a tool to help tell your company's story has never been hotter. Video as a fast-track to get your points across far outperforms other types of content. Video in sales helps your prospects get to know, like and trust you faster than standard forms of communication.
Video is also going to help you with the performance of your marketing, increasing website conversion rates and rankings for keywords. It helps drive down bounce rate and drive up time on your site, both of which help Google increase the rankings of your pages.
Still not sure? Check out some stats that we find compelling for including video as a key part of your content marketing and lead generation efforts:
Let's dig into exactly how to use video to improve marketing program performance, lead generation and new customer revenue.
1. Video In Email
The data is in: Video in email takes modest performance numbers and improves them in almost every category.
Video increases open rates by 19%. Video boosts click-through rates by 65%. Video decreases unsubscribes by 26%. When you use video to optimize the subject line, open rates increase by 272%. Get more data on video in email campaigns here.
First, add the word VIDEO to your subject line. Next, include video images in the body of your email. You might not be able to embed the video into the email (due to send restrictions), but the image can be linked back to your website, YouTube or other video hosting sites.
Make sure that your video always ends with an offer, link or something to bring people back to your website.
2.Video On Your Website
You get so much positive impact from having video on your website that there is almost too much to list out here. First, you get people to spend more time on your site, signaling value to Google and improving rankings.
You drive conversions and clicks on the site when video is featured, signaling value to Google and improving your rankings. In addition, those clicks and conversions can be used to drive leads and sales opportunities across your site.
Video helps tell your story, making complex messages easier to quickly communicate with visitors. Remember, you only have 10 seconds to get someone's attention, and video makes that task much easier.
You should consider using video on all types of pages, including the homepage, service or product pages, landing pages, confirmation pages, blog articles (more on that later) and even on social proof pages, like pages that feature client or customer testimonials.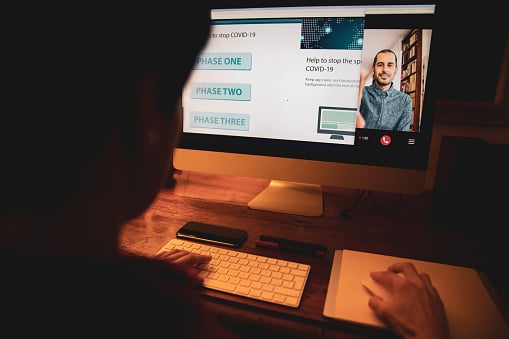 3. Video In Sales
Yes, your prospects want to watch video and don't want to read long emails from sales reps. Many reps have the duty to try and explain complex concepts, and video makes that job much easier.
Video helps your reps stand out when competing with other companies offering similar products or services. Prospects regularly report to us that the reason they chose us is because of our sales process. You can create a remarkable sales process by using sales to help get information out to prospects.
Videos allow you to deliver a more emotional and compelling message regardless of what you're communicating. No matter where in the sales process you are, it's going to help shorten the sales cycle and close deals faster.
Giving reps the tools has never been easier. Vidyard is now embedded in the HubSpot CRM. Reps can click on a button, the player pops up, the video gets recorded and then it is embedded directly in standard emails. It's that easy.
These videos can be saved and used again and again. But a better approach is to create personalized videos that have the prospect's name, company name and contextual references to the topics you've been discussing with them. It works like a charm — you should try it.
4. Video In Lead Nurture
Everyone knows leads need to be nurtured. They need to be proactively coaxed through the buyer journey. Pre-configured lead nurture sequences are perfect for this activity.
But adding video into these automated emails can increase the effectiveness of them. Since these generally run behind the scenes by pulling people through the buyer journey and encouraging activity that signals to you when and if prospects are moving deeper into their buyer journey, making these a higher-performing element should be a top priority.
Here again, video can be personalized by role, by vertical and by challenge or topic. Marketing can set up these lead nurture sequences to trigger based on marketing activity like downloads or conversions.
This is one of the most powerful tools to turn marketing-qualified leads into sales opportunities, so you want to dig into how you can make these emails much more productive.
5. Video On Landing Pages
These are among the most important pages on your website. These pages are where prospects proactively go to get information on your company. They have proactively clicked on a CTA (call-to-action) and now are on a landing page.
These pages are where leads of all quality come to start their experience with your company. That's why we look to them as quick wins when we first start working with clients. It's where we often can make a few small changes to drive major lift in program performance.
For illustration purposes, consider a landing page on your website that is getting 150 visitors a month but only converting at 10%, generating just 15 leads a month.
By adding video, you could potentially see that page's conversion rate going go as high as 50% or 60%, improving lead flow from 15 to 50 or 60 a month, a more than a 200% improvement by adding a single video asset.
This is something everyone should be considering.
6. Video On Your Blog
Blog articles are one of the best ways to communicate thought leadership on a regular basis. Whether you're blogging monthly, weekly or daily, it's more than likely that you're blogging more than you're sending regular emails.
The blog is a better way to continue educating your prospects than sending more traditional email marketing campaigns.
Today, blog articles are longer than before (some upward of 1,500 words), which might take an average reader about eight minutes to read.
As an alternative, using a video to supplement the written article gives people an option to help them get your material without having to spend eight minutes reading.
This technique gives you the SEO credit you need (the written words) while ensuring your prospects are getting the message. The video also provides a link, the time and the click on the blog that further builds your search engine optimization tool kit (remember, these signals tell Google that the page has value to the visitor).
7. Video For Paid Social Ads
Paid ads on Facebook, LinkedIn, Instagram and other social platforms typically leverage video to drive clicks and drive down cost per click. Again, the people seeing these ads would prefer to watch than read. Including video will improve performance.
Our research shows that when you promote tweets with video, you'll see a 50% lower cost per engagement. Video in ads also earns a 10x improvement in engagement in general, and tweets with video are 6x more likely to be retweeted than tweets with a photo.
You can see how video provides a decent lift when compared to social ads without video. I can't think of a single marketing tactic that doesn't perform better with video than without it.
8. Video For Account-Based Marketing
This is a good one — proactive outreach to people who don't know you, your company, your products or your services, but for some reason you have them on a list of targeted accounts.
Account-based marketing (ABM) works well when you have your targeting criteria down, your data is clean, you have messaging that is disruptive and you've created very targeted and personal content for the people you're planning on targeting.
Video can go a long way to quickly tell a disruptive story in an engaging and compelling way. It can get a person's attention unlike email, social media InMail or even a connect request. You can dramatically improve your connect rates and your engage rates with video, putting your ABM campaign in much better standing when it comes time to turn those new connections into sales opportunities.
In fact, we think the secret to solid ABM campaign performance is turning those targeted names into new contacts and newly engaged contacts. Once sales has an engaged person, working them through the sales process is a bit easier. Video helps campaign execution at almost every step.

9. Video In Chat
This application might sound like a stretch too but it's not. Every site should have a chat option for visitors. If you site doesn't, you need one. But if it does, sharing video makes the chat that much more dynamic and interactive.
Instead of answering questions in the chat, share a video answer. Instead of serving up a website page or PDF to answer a question, share a video answer.
The response from your prospects and the ability to give your prospects an enhanced experience will drive up conversion rates and improve lead generation across a variety of channels.
9.5. Video For Advocacy
There is one final use case for video that we should talk about. It's a common one, but one that I see poorly executed time and time again.
Want to shorten the sales cycle? Swap out references with a reference reel, which is a video reel of customers talking about how great it is to work with you. Tell your sales team to proactively send this video before prospects ask for references.

We've found it cuts weeks off the sales cycle.
Better yet, we've created a remote video equipment kit (including lighting, mics, tripods and a green screen) that can be sent to prospects. We then use an iPhone along with the video kit to grab the customer video testimonial. The raw footage is sent directly to a production team immediately after the shoot. They edit and clean up the video and have it back in days, not weeks or months.
Using video for advocacy is critical when it comes to providing prospects with the social proof they need to move forward with confidence. Remember, prospects don't believe much of what you say, but if they hear it from people like them (such as current or past customers), they believe it much more and your credibility will rise.
Video advocacy is a must-have component, not something that is just nice to have.
All in all, these video applications are important ways to push up program performance, generate more leads, increase the quality of the leads, turn leads into sales opportunities and help your sales team close more new customers.
Square 2 — Building The Agency You'll LOVE!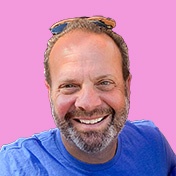 Mike Lieberman, CEO and Chief Revenue Scientist
Mike is the CEO and Chief Revenue Scientist at Square 2. He is passionate about helping people turn their ordinary businesses into businesses people talk about. For more than 25 years, Mike has been working hand-in-hand with CEOs and marketing and sales executives to help them create strategic revenue growth plans, compelling marketing strategies and remarkable sales processes that shorten the sales cycle and increase close rates.