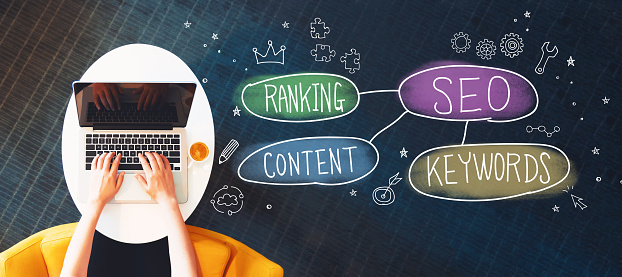 One of the keys to driving leads, sales opportunities and new customer growth is having a regular and increasing number of visitors coming to your website from organic searches.
Specifically, this means Google. This introduces one of the more complex aspects of marketing – staying ahead of Google's search algorithms and keeping your website pages highly optimized to rank against Google's search criteria.
Before we jump into the upgrade ideas, understand that Google changes its search algorithms on a regular basis. Some of these updates are big but most are small. However, all of them represent changes to how pages rank on their search engine. Last year alone there were 16 updates.
It's important to stay up to date on all these changes. The best way to keep updated is to use this Google resource.
Here are the SEO upgrades you should be working on in 2022.
Optimize For Mobile
It's important to know that mobile searches now exceed desktop searches, a trend that's likely to grow. That means that many of your target customers are probably using mobile devices to find your content. Improving mobile SEO means they'll be able to do that.
It's also important to know that Google switched to a mobile-first index, which means it's using the mobile content of a web page to determine its search engine ranking. So if you aren't looking after mobile SEO, you risk having poorly ranked content.
What this means is you should be looking at the mobile version of your website on a regular basis and making sure it renders quickly, loads properly and gives visitors an optimized mobile experience.
In many cases, it means redesigning your site on mobile. Sequencing content, looking at CTAs, reviewing images and addressing the site menu are all areas that need special attention on mobile devices.
It does not mean simply clicking a button on your hosting account to allow your page to work on mobile. In almost every case, you have to physically design a mobile experience and then implement it in parallel to your more traditional desktop site.
Measure And Optimize Page Load Speeds
Your pages have to load quickly. We've all been on sites that load slowly, and eventually we hop off and head over to the next listing. Google recommends pages load in less than two seconds, and they made page speed a key signal in their ranking's algorithm.
This means you want to regularly review your page load speeds. It's important to know that pages can get bogged down over time. Flash, plugins, back-end tools like HubSpot and images can all slow down your pages.
If you want to see how your pages are performing (and I suggest you do), you can use this page speed testing tool.
Once you see how long your pages are taking to load, then you can work to get those speeds down to under two seconds per page.
This might mean optimizing the images, as this can be one of the reasons your pages are loading slowly. Simply take down the unoptimized image and replace it with one that is smaller and quicker to load.
Plugins are another common cause of slow page loading. Those fancy apps that run on your site to help load testimonials, case studies, fancy image galleries or embedded forms are worth a check if you are seeing slower page load times.
Once you optimize the offending pages, run the test again and see how much faster the site is loading. As I said earlier, it's important to come back and check your pages regularly to make sure they are still loading quickly.
Increase The Ability To Click On Pages
Google has one signal that trumps all others: Did the visitor click on the page? That click signals Google that the visitor found something of value. The search results paid off for Google's user.
This means you have to create pages that offer many different and interesting clickable sources.
The better your pages convert visitors with an additional click, the higher they are going to rank. This is why pillar pages with specific keywords as a focus rank so highly.
These pages are content-rich, have tons of links, typically include both copy and graphics and in some cases even include video. The goals of these pages are to keep visitors on them, generate clicks and drive authority for Google.
They work exceptionally well. Consider this pillar page on inbound marketing and this page on the Cyclonic Buyer Journey™.
Increase Time On Site
Another reason pillar pages do so well is Google also tracks time on the page. The longer you can keep your visitors on the page, the higher you'll rank.
Again, long pages with many different types of visuals and that are rich in content and multimedia tend to keep people on them for longer.
Once you identify a keyword, phrase or question you want to rank for, consider building a long, content-rich page that directly addresses that topic or keyword.
Make sure you keep that page updated and current. They shouldn't be "set-it-and-forget-it" pages but rather pages that are updated regularly with fresh content, new content and additional elements that continue to make the pages highly valuable in Google's eyes.
Add Video On Site And Off Site
Video is one of the best ways to keep people clicking and keep them on your site.
Most people want to watch your videos rather than read your copy. You can bring video and copy together on these long, content-rich pages to create a remarkable experience for your visitors.
As they click around, watch your videos and consume your content, with every click they are signaling Google that this is a high-value page, and those signals are helping your rankings.
Build Longer Pages With Rich Content Experiences
If this sounds like a heavier lift than perhaps your current blog for rankings strategy, you are correct. These pillar pages could be 5,000 words and include multiple sections, many graphics and several videos.
These longer pages are designed specifically for your visitors but also to appeal to the Google algorithm changes over the past few years.
Once you build these longer pages, it's important to see if these pages are engaging with your visitors. We recommend heat-mapping software like Lucky Orange to track your visitors' behaviors and clicks up and down these pages.
With this data in hand, you should continue to optimize the page based on the visitor experience data you collect. For example, are they making it all the way down the page? If not, consider teasing some of the content near the bottom of the page at the top of the page.
Another option is to put an enticing offer at the bottom of the page and include a link to it at the top or along the side of the page. These experiments can go a long way toward improving the experience for your visitors and improving the ranking, too.
Align Paid Ads With Specific Landing Pages
Finally, it's not a secret that there is a link between paid search ads and organic search rankings. But no one really knows exactly what that connection is and how to leverage it.
However, when you run paid ads on Google, the better the landing page experience, the higher your ad score is and the lower your cost per ad becomes over time. High-performing ads get preferential treatment and better positioning at the auction.
Again, it makes sense from Google's perspective. They want their users to have a great experience. If users click on an ad, they want that ad to deliver value and do it quickly.
We still see many paid ad campaigns that drive visitors back to a homepage or a generic services page. Take the extra time to create campaign ad-specific landing pages that include all the tips we discussed above.
Not only will your ads perform better, but you'll optimize your budget more efficiently and you might even help your own organic rankings for similar keywords. It's a win-win for everyone.
Search engine optimization isn't easy. It's also not a quick-start program. There is nothing fast about organically ranking on Google and then seeing the visitors tick up and to the right.
However, it's a critical part of your marketing and should not be ignored or underinvested in. Organic visitors are often the best visitors because they are proactively looking for what you do. The better you are at SEO, the more leads, sales opportunities and new customers you'll generate from SEO programs.
Square 2 — Building The Agency You'll LOVE!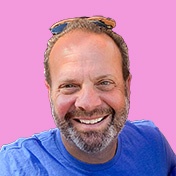 Mike Lieberman, CEO and Chief Revenue Scientist
Mike is the CEO and Chief Revenue Scientist at Square 2. He is passionate about helping people turn their ordinary businesses into businesses people talk about. For more than 25 years, Mike has been working hand-in-hand with CEOs and marketing and sales executives to help them create strategic revenue growth plans, compelling marketing strategies and remarkable sales processes that shorten the sales cycle and increase close rates.